commie Trump claims China is the land of low taxes … so the US must now become a workers' paradise
More Trump lies, but after the first 1000, he perhaps thinks we don't care anymore, so perhaps the USA means of production must now come under the control of the State, along with universal health care and free college education.
Must be that vaunted "presidential pivot", or Schumer/Pelosi cooties.
On the collective irony front, Trump's attempt to erase Obama's accomplishments like ACA actually may make single-payer easier to implement.
And like many on Twitter stating resistance to Huckabee-Sanders, Trump is a #whitesupremacist, also ….
Lowering the corporate tax rate to 15 percent has long been a key part of Trump's plan to rewrite the country's tax code.

However, China's corporate tax rate is technically 25 percent with some companies meeting qualifications to have tax rates reduced to 15 percent.

Trump has shifted his attention in recent weeks to tax reform. With a stopgap government funding measure and short-term debt ceiling increase behind him, the president is launching a push for tax reform.

---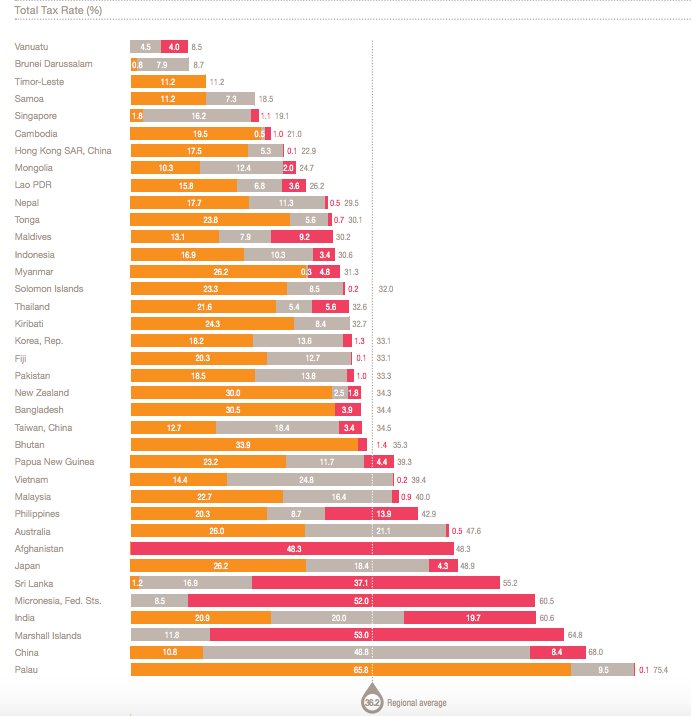 and tin foil hat prices will rise…