Tag Archives:
musthave
The IoT is here, both in industry and in the consumer sector. Not only is the IoT a fantastic way to connect with and offer value to your customers, it is also a rich resource for data. If your plans involve big data and the IoT, these tips are for you.
1. The Data Storage Infrastructure Has to Come First

Will you use a data warehouse or a data lake? Is Hadoop your best choice, or another big data solution? Know how you'll manage the vast quantities of data that the IoT brings before you begin the project.
Businesses that successfully leverage the IoT don't even consider what data to collect and how until they figure out the infrastructure they will use to store and process the data. For instance, if you plan for streaming to be a part of your strategy, you will need to set up an infrastructure that will allow for that type of fast processing. You will also need to establish a data warehouse or data lake that is capable of handling large volumes of semi-structured or unstructured data.
2. The Data Capture Has to Be Seamless
IoT devices that make it difficult or time-consuming for users to enter their data simply won't be used. One of the tricks is to develop connected devices that capture the data without any human input or offer enough value to the user to make it worth their while to regularly and consistently input the data you need to collect.
3. The Organization Has to Clearly Define Goals for the Project
Your goals for the IoT have to be clearly defined before you begin the project, or it will stray off course early and steeply. Big data and data analytics are enormous undertakings even with a sound and well-defined strategy and goals in mind. Without these compasses, the project is doomed before it begins.
4. The Organization Has to Have the Right People on Board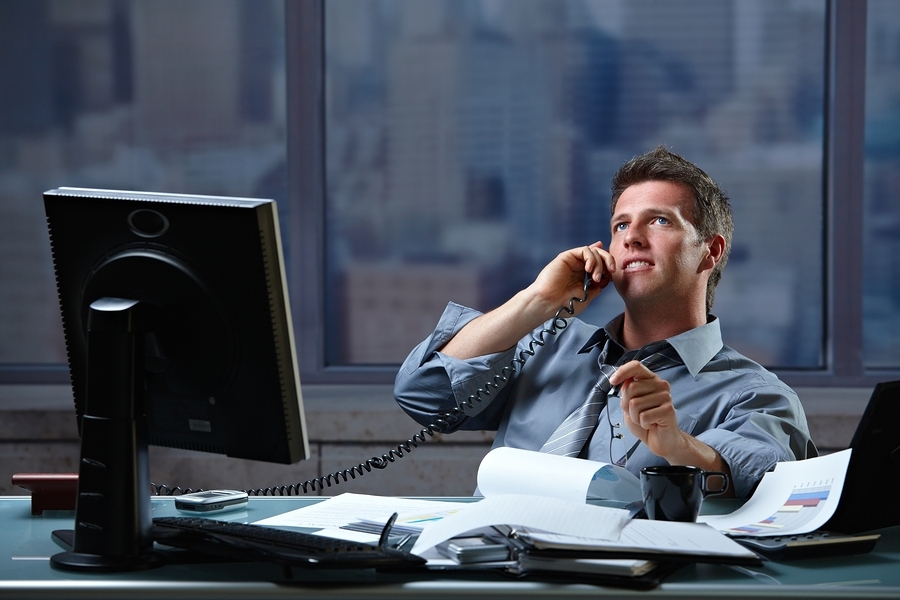 That data scientist might not be as far away as you think. Data scientists have a skills set that can easily be developed in house.
Don't let all of the talk about how difficult it is to find a qualified data scientist scare you away from pursuing your big data goals. Yes, it's hard to hire a data scientist off the street and to keep one once you've found him or her. But it isn't as difficult as you might imagine to develop your own data scientist (or a data science team) on your own. The hardest part of this initiative is keeping those valuable people once they're trained and get some experience.
5. Don't be Creepy About It
When done right, IoT devices are a useful, practical, welcome part of the users' lives. When done wrong, it's just flat creepy. Be careful about the types of data you collect and how you use that data. If users get the feeling that you're doing more spying on them than you are delivering value to their lives, you and your device will be history.
Are you ready to get the Big Data solutions you need to leverage the IoT?
This entry passed through the Full-Text RSS service – if this is your content and you're reading it on someone else's site, please read the FAQ at fivefilters.org/content-only/faq.php#publishers.
Efficient knowledge work can't happen without content management software; this is just empirically true.
Workers need ways to securely share information — there's just no efficient work scenario that's possible without centralizing files in a secure fashion to enable editing and version control. Similarly important is the ability to access documents from remote locations, when workers are away from the office and on mobile devices.
But curiously, as a business application, enterprise content management (ECM) has been slow to adapt. It's been difficult to make these applications user-friendly, secure and cloud- and mobile-enabled. As a result, ECM initiatives have often languished. Many companies tolerate shadow IT systems that bring in applications without official IT-sanction.
What is ECM?
An ECM system begins as a shared repository, the electronic version of a filing cabinet. Users with appropriate privileges can check files into and out of the repository, as well as route them through established workflows for review and approval, replicating paper-driven tasks in an online environment. Files have metadata attached to them (such as keywords and taxonomy terms) that further define their contents. Workgroups can share information, provided that they have appropriate privileges to the files and folders stored in the repository.
Unlike customer relationship management (CRM) and enterprise resource planning (ERP) systems, ECM is rarely designed to support mission-critical activities that reduce costs, increase productivity, and transform operations. The business benefits are indirect, even if they are significant: preserving the system of record for an enterprise, capturing organizational knowledge, collecting the results of high-value tasks (such as the files for a new drug application), and the like.
Network file shares
The alternative to an ECM system, a network file share, is often easier to set up and use, at least from the perspectives of end users. But the problems an ECM system seeks to solve won't disappear. In fact, with the rise of enterprise mobility, the explosion of unstructured information everywhere, and the move to cloud computing, the tasks of managing content throughout an enterprise have become more challenging. Network file shares have an inherent logic as a natural way to capture the flow of content across an organization.
Not surprisingly, ECM remains ripe for innovation. Over the past five years, file-sync-and-share technologies from Dropbox, Box, Google, and lesser players have become popular for exchanging files between PCs and mobile devices. While these capabilities are designed to securely share files in the cloud, do they also foreshadow next-generation ECM software?
Can Box break through?
For Box, the answer is yes. As Aaron Levie, Box CEO recently explained at the BoxWorks 2015 conference, "Our mission is to transform the way people and organizations work … to become more mobile, collaborative, and work with content in new ways."
At the conference, Box demonstrated the versatility of its cloud-based file sharing capabilities as well as its underlying application programming interfaces (APIs). The technology could separate Box (the company) from its file-sync-and-share competitors by introducing innovative technologies for developing content-powered business applications.
Let's assess the implications of four rollouts at BoxWorks.
New viewers highlight flexibility. Box has added a 3-D and a digital imaging and communications in medicine (DiCOM) viewer. The 3-D viewer is useful for visualizing design elements. The DiCOM viewer provides a standardized way to view medical images, such as CAT scans and MRI results, and reinforces Box's foray into healthcare settings.
Both are cloud-native viewers, built on HTML5 and do not require plug-ins. It demonstrates Box's capabilities to support new and complex file types.
Harnessing mobile data. Box Capture automatically synchronizes photos from mobile devices. Inspectors in the field can photograph potential problems while on site, annotate their findings within a mobile app, and upload their reports (with images included) into a Box-powered application.
The larger implications for developing task-oriented mobile apps are clear. Images are just the first of many kinds of data coming from on-device sensors that Box can incorporate. Look for capturing an array of sensor data from mobile enterprise app and automatically synchronizing with Box.
Partnership with IBM. The Box-IBM partnership involves products to enhance content navigation, information discovery, data extraction, and case management. These products blend content stored within IBM ECM repositories and Box file shares.
Also, Box and IBM have announced support for geographically distributed cloud storage, enabling global companies to store data locally in-region. With IBM's support, companies can satisfy European Union and national requirements for storing Box-managed content within specific geographies.
Exposing content services. Finally, Box Platform will expose its content management APIs to any Web or mobile application. Developers can build new technologies with these content services and incorporate security, workflow, storage and more.
As a result, managing content within an enterprise becomes a networked service rather than a self-contained application. Developers can leverage Box content services and blend them with other popular web-wide services for payments, communication, location, customer relationships, and so forth, to redefine experiences for enterprise mobility.
Back to the future
While promising, there are three challenges to Box's approach to enterprise content management.
      The competitive landscape. Box has thrown down the gauntlet to its file-sync-and-share competitors. It's unclear when other firms are going to introduce comparable capabilities. (Just supporting remote authentication to a cloud-based file share won't cut it.) Dropbox and Google in particular have the resources to do so, but have yet to expose their content services to developers.
      Transferring the expertise. It's also unclear how well these content services actually work. Developers within Box have been refining them for some time, but transferring the technical expertise to external application development groups is a different challenge. Wooing application developers will be essential to success. Enterprise-grade support and training programs are missing, but essential to building d knowledge of Box among third-party developers.
      The flexibility paradox. Business-critical content needs to be stored and managed somewhere. While there is a self-evident business proposition to justify ECM systems, many enterprise technologies have floundered on the flexibility paradox: creating secure, manageable systems that are also flexible (read: accessible from any location and mobile device). Until recently, the cost and effort to disrupt how workers do their jobs have just not been worth the investments. Part of what is still missing, throughout the industry, is how to truly exploit enterprise content management for more than just records management but for true idea repositories, product innovation and more.
Emphasizing the natural flow of content within an organization, a core capability of most file-sync-and-share solutions, is a step in the right direction. Needed are ways to channel this flow in the cloud, build the content reservoirs of stored and managed content, and then, like water leaving a dam and powering a turbine, release the energy in a controlled fashion that produces business value.
Box may create a favorable climate for application developers to manage enterprise content in the cloud and build innovative applications. Time will tell whether Box can help resolve the flexibility paradox for ECM, work effectively with partners and deliver on the business benefits of enterprise mobility.
This entry passed through the Full-Text RSS service – if this is your content and you're reading it on someone else's site, please read the FAQ at fivefilters.org/content-only/faq.php#publishers.