Business should work with IT to get self-service BI governance right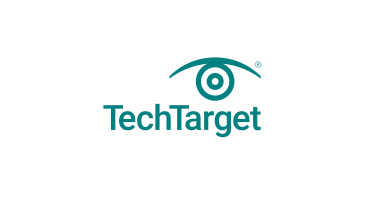 There's no question we're living in a self-service analytics world today, but that can't mean anything goes.
Lines of business today are eager to unleash the power of self-service tools and free themselves of the sometimes slow development of IT-led projects. But successful deployments still require self-service BI governance to ensure users are delivering sound analyses and functional dashboards.
"As long as you go beyond organizational structures and get collaboration, that's the key," said Fabio Italiano, vice president of enterprise information management at McGraw-Hill Education, based in Columbus, Ohio, in a presentation at Tableau Conference 2016.
The educational book-publishing company has been using Tableau software live for a little less than a year. And during that time, it has developed dashboards to measure the impact of new subscription models on customer lifetime value, forecast sales and inform marketing efforts.
Projects led by mix of IT, business folks
Italiano said these projects were neither wholly business-led nor IT-led. His team, which is primarily responsible for reporting, is organized under the business, but the director of data services, who is responsible for more of the back-end development of reports, is in IT. He said getting the business and IT to collaborate around self-service BI governance was key to producing reports that are relevant to business users, but also adhere to sound data governance and design principles.
"If it's IT-driven, the business doesn't want to talk to IT," Italiano said. "So, we don't have business or IT people. It's a mix."
Part of his job has been to standardize reports from a design standpoint. His team worked with a consultant group to develop a style guide for how to build dashboards. It gives color codes, so common data elements like current year or previous year are standardized.
They also attach different logos to reports, depending on whether Italiano's team developed it, whether his team reviewed and approved it or whether it's purely an exploratory analysis developed by a business user. This allows users to review dashboards shared on the server and know what level of trust they should have.
Clear expectations key to self-service adoption
For Sherri Benzelock, vice president of business analytics transformation at Honeywell, based in Morris Plain, N.J., the key to successful self-service adoption is defining expectations for how tools will be used and setting responsibilities for all involved.
"I cannot stress how important roles and responsibilities are," she said in a presentation at the conference.
Self-service BI governance is a two-way street for both lines of business and IT. Benzelock said IT can't restrict access to data or limit the options business users have for developing and sharing dashboards out of fear that they might make a mistake. But, at the same time, business can't be allowed to do whatever they want. They need to understand data governance best practices and only share reports that they are confident are accurate and useful.
Training plays a big role in striking this balance at Honeywell. When the company started rolling out Tableau to business users about a year ago, the process started with training, and training has continued to be an important part of adoption. This helps business users understand the features available to them, as well as their responsibilities for handling data.
Ultimately, the two sides need to work together on self-service analytics adoption. It can't be all business or IT. Working collaboratively can lead to better results. "You need to work together, engaging with IT and business units," Benzelock said.

SearchBusinessAnalytics: BI, CPM and analytics news, tips and resources