High Customer Satisfaction Led to Teradata's Leadership Distinction in Q4 Big Data Warehouse Landscape Report by The Information Difference
Teradata (NYSE: TDC), the industry's only Pervasive Data Intelligence company, today announced it has been recognized with the highest technology score in the Big Data Warehouse Landscape Q4 2019 report by The Information Difference, issued Jan. 21, 2020. This year's report marks the 9th time that Teradata has been included.

Five major vendors were evaluated in the report, which represents the market in multiple dimensions based on customer set, customer satisfaction, maturity of the technology, data warehouse revenue, size of partner ecosystem, geographic coverage and more. Teradata ranked highest in the technology dimension, compared to IBM, Magnitude, Microsoft and Oracle.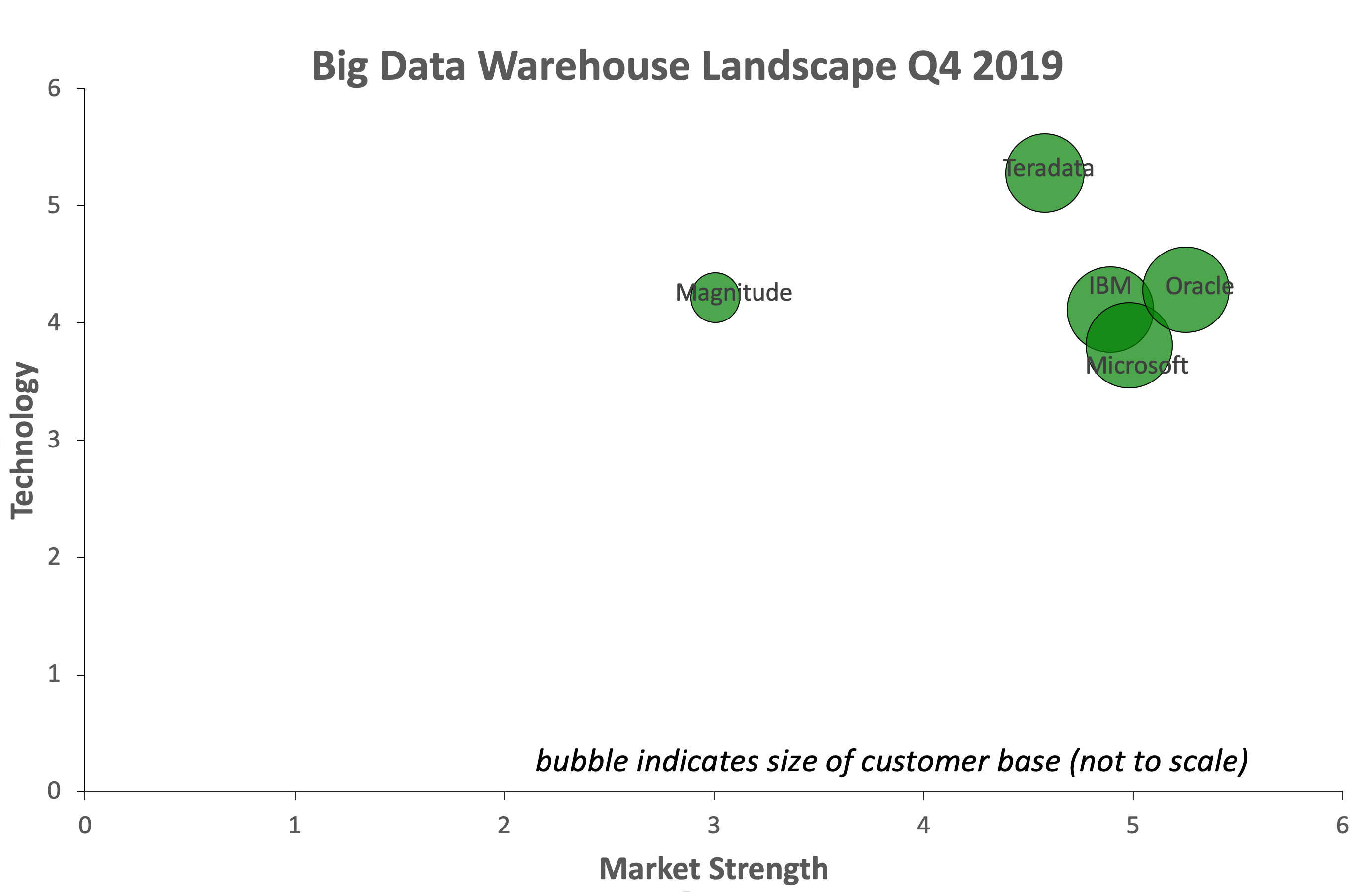 "A significant part of the 'technology' dimension scoring is assigned to customer satisfaction, as determined by a survey of vendor customers," said Andy Hayler, Analyst at The Information Difference. "In this annual research cycle the vendor with the happiest customers was Teradata. Our congratulations to them. This certainly confirms what we regularly hear from Teradata customers about the Vantage platform, which is clearly leading the data warehouse market."

"Customer satisfaction is the ultimate measure of a company's success and we are delighted that our customers have once again put Teradata at the top of this ranking," said Chris Twogood, SVP of Global Marketing at Teradata. "We built Vantage to help our customers move from analytics to answers with a cloud-forward platform that unifies analytics, data lakes and data warehouses. This report confirms that we are delivering on that promise."

Teradata Vantage, the company's flagship product, delivers a modern cloud architecture that enables companies to start small and elastically scale compute or storage as business needs increase. With support for low-cost object stores and seamless integration of analytic workloads, customers can deploy Vantage across public, multi-cloud or hybrid cloud environments, paying only for what they use while leveraging 100% of their available data for analytic answers.

To learn more about this report visit: www.informationdifference.com