IBM's dashDB forges data warehouse in the cloud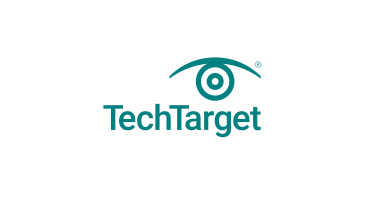 Each quarter, the editors at SearchDataManagement recognize a data management technology for innovation and market impact. The product selected this quarter is dashDB from IBM.
Product: DashDB
Release date: DashDB is a software service that has frequent, often monthly, releases. The service does not adhere to any numerically designated release schedule.
What it does
DashDB is a cloud-based data warehouse service that integrates an in-memory version of DB2 with BLU Acceleration, row-based Netezza analytics technology, and connectors to IBM's Cloudant NoSQL database and other analytics stores.
Why it matters
Elastically scalable cloud data services have risen in importance in recent years in response to applications generating large amounts of data, sometimes in hard-to-anticipate spurts. The cloud has become a natural home to such data, because so much of that data is created via Web and mobile applications hosted on the cloud. The cloud database also can offer economic benefits, because it reduces an organization's need to build and maintain on-premises data centers. IBM's entry acts as a cloud hub for several of its key analytics offerings. Last fall, IBM added massively parallel processing and R programming language support to a still growing list of dashDB enhancements. In March, dashDB added support for mail-in drive data migrations and node-level high availability.
What users say
DashDB's ability to run data models in-memory in the database provides valuable performance dividends over other cloud approaches, according to Shiv Sehgal, a solutions architect at RSG Media in New York City. He said he and his colleagues have begun to implement dashDB together with IBM's Cloudant NoSQL database to analyze unstructured data related to Web users' behavior.
RSG offers software and services that help cable, entertainment and other companies efficiently deliver advertising and content, and a variety of log and social data are now part of that mix. Sehgal said dashDB's connectors to NoSQL stores and diverse analytical tools simplify integration development efforts. He indicated that support for R and REST interfaces would enable RSG Media to create customer dashboards that allowed users to do "what-if" analysis from their own desktops with developer intercession.
Drilldown
Predictive modeling algorithms built into the database include linear regression, decision tree clustering, k-means clustering and Esri-compatible geospatial extensions.
DashDB supports encryption of data at rest, as well as monitoring dashboards that display database performance.
IBM has been enhancing dashDB via a series of guides that show ways to use this cloud data warehouse along with a variety of other systems it supports. This includes Watson Analytics, Spark, SPSS and Cognos Business Intelligence.
Pricing
Pricing for dashDB, as hosted on IBM's Bluemix platform as a service, ranges from an entry level plan with no charge for up to 1 GB of data storage or $ 50 per month for up to 20 GB of data storage to an enterprise plan priced at $ 7,370 per instance for dedicated instances with 256 GB for "storage-dense" applications.

SearchBusinessAnalytics: BI, CPM and analytics news, tips and resources