Smart BI software choices expand data analysis skills, staff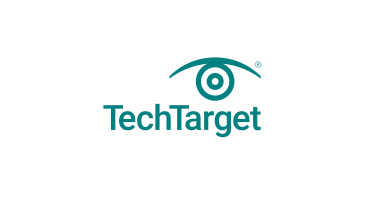 Choosing new analytics software isn't just about getting the right features and functionality. Sometimes, it's also a human resources issue.
That's how Otis Anderson views his analytics software choices. Anderson is director of analytics at Clover Health, which provides Medicare Advantage insurance plans in the state of New Jersey. Anderson's team identifies at-risk patients and makes sure care providers follow evidence-based guidelines.
The team has a variety of backgrounds, including applied math, physics, finance and actuarial functions, and Anderson likes it this way. He said he chose a specific analytics infrastructure in order to make hiring people with diverse data analysis skills possible.
"Think of your technology choices as an HR problem," Anderson said. "If you use a simple technology, it opens you up to looking for people who are special in other ways."
There's been no lack of commentary on the shortage of workers with strong data skills. It's true that relatively few people have degrees in math or business with a focus on analytics skills. But if you look more broadly, there are plenty of people with degrees in sociology, physics or other quantitative research fields. These individuals may have skills that translate to a business analytics setting, and they're the kind of people Anderson looks for.
"I'm looking for people who are social scientists who can do applied math or can be retrained," Anderson said. "That's a lot of what data science is."
He built Clover's data infrastructure around a Postgres database, an open source, SQL engine. On top of that, he uses a data analysis tool from Mode Analytics. This software can perform advanced math functions and allows users to work in Python and SQL, two common languages. It's something of a self-service tool for data science. This combination lets users who might not have strong business analytics skills learn a couple lines of simple code and get the data they need to apply their more general quantitative skills.
As part of this approach, Anderson has eschewed Hadoop and Spark, two of the more popular big data analytics tools today. For one thing, he said, Clover's data is more wide than deep. Each patient and physician record contains a lot of information, but the sheer number of records is relatively modest.
I'm looking for people who are social scientists who can do applied math or can be retrained. That's a lot of what data science is. Otis Andersondirector of analytics, Clover Health
But more importantly, Anderson said, the tools can be technically complicated and they lock a business into a lot of data engineering processes that are inaccessible to the average business user.
"Hadoop and Spark are more built for big data," Anderson said. "Our problems are different enough that Hadoop and Spark don't make that much sense."
Clover has relied on the analytics software from Mode for about a year and half, and Anderson said the company has seen fairly strong adoption. Prior to using the tool, most analyses were done in Microsoft Excel, which certainly brings its share problems, such as siloed analyses, but remains a popular analytics tool. Getting people to move away from Excel required a bit of a sell job, Anderson said. But along the way, he's hired people who were interested in acquiring new data analysis skills and taking their analytics knowledge to the next level.
"The knowledge worker section is eager for new tools," Anderson said. 

SearchBusinessAnalytics: BI, CPM and analytics news, tips and resources