Teradata Accelerates Sasol's Digitization Journey with Cloud-Based Analytics Architecture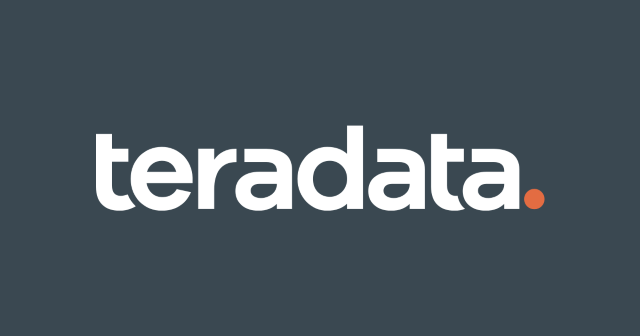 Company wins prestigious Opti Award for innovative enterprise-ready analytical ecosystem
Teradata (NYSE: TDC), the leading cloud-based data and analytics company, today announced that Sasol, a major international chemicals and energy company, is partnering with Teradata to create a robust analytical ecosystem that supports the company's vision for creating a data-driven business strategy.

Sasol – which operates in 33 countries with revenue topping $ 21 billion – began a digitization strategy in 2015 with the goal of enabling the organization to generate, manage and use data-driven insights faster. Sasol's enterprise information management team worked with Teradata, via the South Africa-based BYTES Technology Group, to define a new data architecture with methods and processes that enable Sasol to construct an enterprise-wide analytics program that reduces costs and improves the customer experience.

"Sasol understands the power of data and the value it can bring to day-to-day operations," said Marius Brand, Senior Vice President for Strategy and Continuous Improvement at Sasol. "By leveraging Teradata's expertise, we created an integrated data platform that consists of technology components, processes and methodologies that will enable a self-service environment in which our business units are able to identify intelligence and insights specific to their individual needs. The net result is that Sasol now has an environment that is enterprise-ready, so we can continue on the path of achieving a reliable, agile and extensible analytical enterprise that supports our business needs."

At the center of this new analytical ecosystem is a cost-effective, sustainable and flexible cloud-based agile data platform. This well-governed, secure data platform supports scalable analytics in the cloud that enable new technical capabilities that include: high concurrency usage; data lab governance to empower analysts to develop their own data views and products; and an open and interoperable environment that is flexible and elastic to meet business demands.

By taking advantage of Teradata's do-it-yourself deployment option via the Microsoft Azure Marketplace, Sasol was able to develop a full analytical ecosystem in just two months, ensuring its team was ready to support multiple corporate initiatives in operations, finance and supply chain. The cloud deployment also gave Sasol the scalability and flexibility it needed for its operational dollars, avoiding a major capital investment.

For its innovative solution, Sasol has been named the winner of the Teradata Opti Award in the prestigious "cloud revolution" category. Sasol was selected for the award by an independent panel of judges for harnessing the power of the cloud to extract new insights that lead to meaningful business outcomes. Johanna Malan, Sasol's Vice President for Enterprise Information Management and Information Security, will present the company's solution during Teradata Analytics Universe 2018.

"Digitization is disrupting the oil and gas industry, and Sasol is catapulting to the forefront of this digitization journey by embracing cloud-based analytics at scale," said Malan. "Sasol understands that the winners of the digital revolution will embrace the power of their data and take the necessary steps to make that data understandable and actionable."

Future projects could allow Sasol to innovate even further, such as using drones to fly along pipelines to monitor and transmit multiple types of sensor data for algorithms to detect pipeline asset health and monitor equipment inspections. Sasol's global digitalization program, enabled by Teradata technology, is primed to deliver additional business value, by applying a wide range of data and digital solutions to remain competitive and relevant:
Enriching customer experience and supporting market growth by addressing customer pain points and utilizing masses of customer and market data;
Improving­­­ decision making and productivity by applying selective business process automation across a wide range of functional areas; and
Increasing operational throughput and efficiency through predictive maintenance and energy optimization using vast data points managed through the data ecosystem.
About Sasol
Sasol is a global integrated chemicals and energy company. Through our talented people, we use selected technologies to safely and sustainably source, produce and market chemical and energy products competitively to create superior value for our customers, shareholders and other stakeholders.