Teradata Announces CEO Transition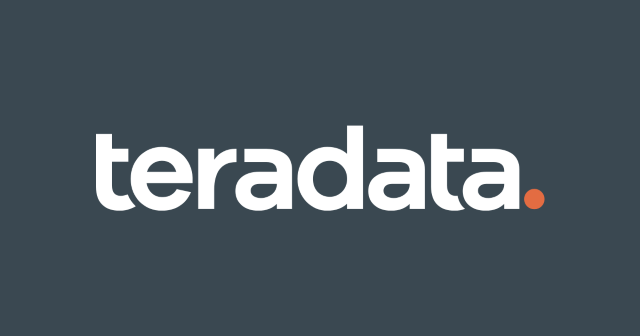 Victor L. Lund Appointed Interim CEO, Succeeding Oliver Ratzesberger; Board Commencing Search for Permanent CEO
SAN DIEGO – Nov. 7, 2019 –
Teradata (NYSE:
TDC
), the cloud-based data analytics company delivering Pervasive Data Intelligence, today announced that Victor Lund, the Executive Chairman of the Teradata Board of Directors, has been appointed Interim President and Chief Executive Officer, effective immediately. Upon mutual agreement between the Teradata board and Oliver Ratzesberger, as of November 5, 2019, Mr. Ratzesberger is no longer serving as President and Chief Executive Officer and he has resigned from Teradata's board. Mr. Lund will continue in his role as Executive Chairman.
Mr. Lund previously served as the President and Chief Executive Officer of Teradata from May 2016 until his appointment as Executive Chairman in January 2019. Mr. Lund has been a member of Teradata's board since 2007 and was the Chair of the Audit Committee from 2007 until May 2016.
The Company's Board of Directors has established a CEO Search Committee to lead the process to identify and select a permanent Chief Executive Officer. The Search Committee is chaired by Michael Gianoni, the board's independent Lead Director. Other committee members include Daniel Fishback, Joanne Olsen and John Schwarz.
Mr. Lund stated, "Oliver has been a leader and technology visionary since we began Teradata's business transformation, and we thank him for his contributions. Ultimately, the board decided that now is the right time to identify a new CEO to accelerate the execution of the transformation, in order to achieve our vision and growth strategy. The board remains confident that Teradata's market-leading position in cloud-based data and analytics, talented team and strong foundation will drive us forward as we execute our transformation strategy, continue to innovate, and provide exceptional value to our customers through the power of data."
Mr. Gianoni stated, "We are grateful to Vic for taking on the additional role of Interim CEO. In addition to his many years on Teradata's board and as CEO from 2016 to early 2019, Vic is the ideal leader to oversee the execution of Teradata's strategy during the CEO search process."
2019 Third Quarter Financial Results
In a separate press release issued today, Teradata reported 2019 third quarter financial results. Teradata will host a conference call and live webcast at 2 p.m. PT today to discuss its financial results. The live webcast and a replay will be available on the Teradata website at investor.teradata.com.
About Victor L. Lund
Previously, Mr. Lund served as the Non-Executive Chairman of the Board of DemandTec, Inc., a publicly-held, on-demand applications company, from 2006 until 2012, and was a member of its board from 2005 until 2012. Mr. Lund was Non-Executive Chairman of the Board of Mariner Health Care, Inc., a long-term health care services company, from 2002 until 2004 and Vice Chairman of Albertson's, Inc. from 1999 to 2002. Prior to that, he served as Chairman and Chief Executive Officer of American Stores Company. During his extended career with American Stores, Mr. Lund also held executive positions of increasing responsibility leading to Chairman and Chief Executive Officer, including Chief Financial Officer and Executive Vice President. Earlier in his career, Mr. Lund was a practicing certified public accountant. He also serves as a director of Service Corporation International and a number of privately-held companies.