As Hortonworks' Hadoop enters Public Market, the Potential Becomes More Clear
Hadoop vendor Hortonworks, filed for IPO (Initial Public Offering) status on November 10, 2014 with the U.S. Securities and Exchange and began trading under the stock symbol HDP on the NASDAQ market on December 12. Hortonworks has survived up until now on venture capital from several investors, particularly Microsoft, which owns 22.4 percent interest, Yahoo! Inc., which owns 19.6 percent interest, a group of Benchmark affiliates, which own 18.7 percent, and Hewlett-Packard, which owns 5.9 percent.
Hortonworks Leads the Way for Competitors
Hortonworks is the first of the three major big data storage and analytics platforms to file for publicly traded status. Cloudera is the oldest and by a significant margin the most valuable of the three. Cloudera started in 2008 and has taken in roughly $ 900 million in venture capital. MapR has raked in $ 110 million from Google alone. However, the structure of Hortonworks is a bit different than that of Cloudera and MapR. Hortonworks makes money by selling support and services, while the other two earn revenue via software license agreements.
Hortonworks' Hadoop is an open source suite of software, given away for free, that allows for petabytes of data to be stored and processed on low-cost servers instead of expensive supercomputers. This opens the way for smaller, lower-budget companies to benefit from big data, not just the big guys like government.
Cloudera and MapR have a keen interest in how this platform bodes on the open market.  In fact, MapR is expected to file for IPO late this year. How investors respond to the offering will tell everyone putting their hopes on the future of big data analytics just how strong the market really is. Hortonworks and other industry experts predict the market for big data storage and analytics will reach $ 100 billion by the year 2020.
Hortonworks filed for IPO primarily to generate needed revenue, as sales and marketing and research and development for Hadoop are a pricey game. While sales grew from $ 15.9 million to $ 33.4 million during the first three quarters of 2014, operating losses spiked from $ 48.4 million to $ 87.9 million.
All for One and One for All?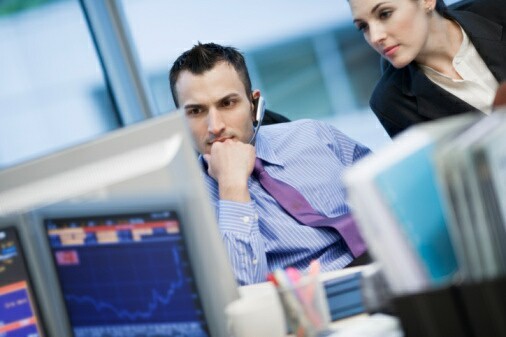 Hortonworks surged 65 percent in trading after raising $ 100 million in an initial public offering
Initial reception of Hortonworks stocks on the open market was strongly positive. After raising the $ 100 million, the trading price for the stocks jumped 65 percent in a single day. Six and one-quarter million shares were sold at the $ 16 price, one-quarter million more than expected, even at the lower price. The first day of trading ended with Hortonworks holding strong at $ 26.48 per share.
Though competition remains hot between big data's big three, Cloudera and MapR are hardly wishing for Hortonworks stocks to fall flat. Acceptance of their Hadoop platform will bode well for all providers, while stellar success for Hortonworks should spell success for all. The Hortonworks IPO story is more about accepting big data as a valuable future endeavor than it is about proving who's who in the big data realm now. Investors who jump on the bandwagon are betting more on what promises Hadoop holds than on what profits it is generating currently.
If the Internet of Things is to become a reality, organizations will need an affordable, manageable way to gather, store, and analyze data from everything from smart watches to farm machinery to all the transactions that take place on the Web every day. As of now, no viable platform for managing this kind of data exists outside Hadoop.
For today, Syncsort, an HDP 2 Certified technology partner with Hortonworks, has the solutions to help organizations ease into Hadoop ETL projects with an integration tool that minimizes hurdles and pave the way for wider adoption – allowing for the full potential of Hadoop to be realized. Syncsort's YARN certification and integration with Hortonworks enables customers to process more collect, integrate, sort and distribute data more efficiently to streamline MapReduce.
Recommended article: Chomsky: We Are All – Fill in the Blank.
This entry passed through the Full-Text RSS service – if this is your content and you're reading it on someone else's site, please read the FAQ at fivefilters.org/content-only/faq.php#publishers.