Big Data for Product Data Management
Blueprints to Big Data
Some call it "process intelligence," others "product intelligence." Product Data Management (PDM) is a discipline which concerns itself with how a product (and sometimes a service, too) is designed, manufactured, serviced, maintained and managed. A PDM user typically belongs to an engineering team.
For the first half of the 20th century, engineering "data" resided in blueprints and other structured document forms. For example, consider that the B-24 Liberator bomber was a nontrivial machine containing thousands of machine parts, many of them interdependent and produced elsewhere. Yet final assembly at the Ford-designed Willow Run production line in Michigan was so efficient that at its peak the plant was building a B-24 every 63 minutes.
Or rather it seemed efficient at the time. Labor rates were low. There was a war on. Fewer than two decades later, computers would transform manufacturing and logistics at least as much as the assembly line had. Computer-aided design emerged as a specialty. As the dependence on software deepened, the number of affected disciplines widened. Today PDM involves designers, manufacturing engineers, production line managers, service and maintenance personnel – even sales.
PDM Velocity
Beginning in the late 80's with high tech companies, speed to market became an important metric in judging the performance of engineering teams. Still, engineers tended to position products at a distance from the process intelligence that created them.
Big Data is changing that.
At Boeing, the product itself must be instrumented not only to consume, but to produce data. In fact, according to customer Virgin Atlantic, the latest Boeing 787 Dreamliner aircraft produce half a terabyte per flight. Data from the Boeing planes will enable carriers like Virgin to recognize problems in-flight and expedite maintenance activity when the plane lands. As Boeing explained to prospective customers in 2009, their Boeing Airplane Health Management Solution "enables near real-time data transactions both on- and off-board the airplane."
A story in MRO Management says Linda Hapgood, Program Manager for Airplane Health Management Solutions in Boeing Commercial Aviation Services foresees cloud computing, 3D printing, AI, networked avionics, augmented reality, and a more mobile workforce as "disrupters" that will influence the future of aircraft maintenance. Taken together, these present an added complexity that will touch every role involved in the product.
Drawings are still important, but products like SolidWorks include revision management, bills of material, engineering changes and support regulatory compliance – even distributed collaboration needed for global manufacturing and distribution.
General Motors: Revolution or Remediation
Big Data in PDM will intersect with the expanding Internet of Things. Sensors, both those built into products, and environmental sensors of the larger urban mesh, can provide data to guide product design and maintenance. Could different product design have avoided the February 2014 recall of 800,000 small cars due to faulty ignition switches? Could better PDM practices have reduced the scope of its 2014 recalls overall, which have involved nearly 28 million cars worldwide?
This is far from the proper forum for a complete study of faulty GM assembly's "switch detect plunger." That said, it is not difficult to imagine a sensor configuration that provided data streams back to the car's computer, dashboard, or – in a smart city setting – wireless fault reports automatically forwarded to GM for disposition.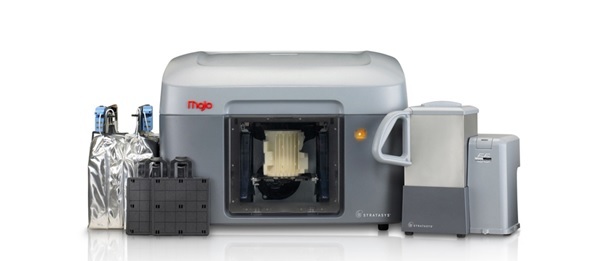 3D Printers hint at product management transformations to come.(Credit: 3D Printer Store)
GM's CIO Randy Mott told Information Week earlier this year that GM has moved 1.1 petabytes of product development, procurement, logistics, quality, manufacturing and other types of data into a new enterprise data warehouse. The warehouse reportedly contains both structured and unstructured data. It has a Hadoop later GM calls "the Landing Zone." Other zones are exploited using Teradata, HP Vertica, Teradata Aster, Cognos, Autonomy, SPSS, Tableau and other tools. Mott believes the technology, plus organizational transformations that include more IT hiring and consolidation of global data marts, will enable GM to move from remediation to revolution.
Tomorrow's Big Data Sauce
At the leading edge of PDM are concepts like smart configurators that allow products to reconfigure themselves based upon context-specific states. Enterprise Resource Planning (ERP) systems must be re-engineered to respond to, and perhaps transmit instructions to smart products. All this continuous, potentially bidirectional data possesses all the familiar Big Data V's.
Tomorrow's widgets will be designed, built and managed with Big Data. Data alone isn't the secret sauce. Rather it's that some widgets designed under new PDM frameworks can be continuously improved using Big Data streams far-sighted engineers built into them.
Recommended article: Chomsky: We Are All – Fill in the Blank.
This entry passed through the Full-Text RSS service – if this is your content and you're reading it on someone else's site, please read the FAQ at fivefilters.org/content-only/faq.php#publishers.