Explaining Big Data to Your Boss: What to Prioritize
As an engineer, you know what big data means. And your boss might think that he or she knows what big data means. But how do you get your boss to understand what big data really means?
That's a burning question in an age when big data is one of the most frequently peddled buzzwords of the IT world. Lots of people — including bosses — like to talk about big data.
But being able to talk about big data does not necessarily imply true understanding of best practices for working with big data or how big data drives values for the business.
If you are part of the team of people at your organization who actually work with data, you're in the best position to help people like your boss to learn to do more than just talk about big data. Here are five strategies for truly communicating the value of big data to your boss.
Size Doesn't Matter Most
Your boss may believe that big data is defined primarily by its size.
By extension, he or she might think that your organization doesn't have enough data to qualify as big data, or fail to understand why working big data requires a fundamentally new approach.
This is why it's important to emphasize that the most important factor to think about when defining big data is how the data is used, not how many gigabytes, terabytes or petabytes the data is.
Everyone Can Be a Data Scientist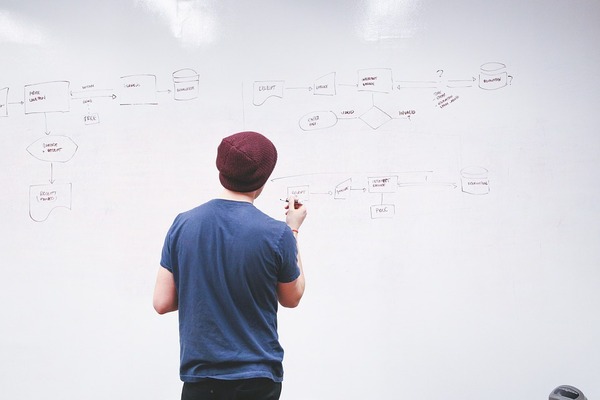 Your boss may think that only people who specialize in data analysis are qualified to work with your organization's data. This mode of thinking encourages a narrow approach to leveraging data.
Remind your boss that you don't need a Ph.D. to work with data — and in fact, everyone can be a citizen data scientist.
This doesn't mean that your company shouldn't employ any data specialists, of course. But it is a reminder to your boss to think broadly about the ways in which employees of all stripes can engage with data in order to help create value for the business.
Data Integration is Key
People who don't work with data day in and day out can find it easy to assume that data is always neatly stored in the format you need it to be in, that it's easy to move data from one environment to another, and that ingesting data into analytics tools is as simple as dragging and dropping some files.
In reality, of course, none of this is true except in a perfect world. Integrating data between disparate platforms is one of the most challenging and time-consuming tasks that data scientists face.
Make sure your boss understands this so that you have the support you need to get the right data integration tools.
Real-Time Analytics
It's also easy for people who don't specialize in data analytics to fail to appreciate just how hard it is to achieve real-time analytics results — or to overlook the importance of real-time data in the first place.
You want your boss to understand that data insights that are not delivered in real time are much less actionable than those that are obtained from live data. Take the time to explain the difference between batch jobs and real-time analytics, and outline the tools and resources that are required to achieve real-time results.
Again, you want to ensure that your boss recognizes the value of those tools and will provide them to you when you need them.
Data Sources
Your boss should understand what data sources look like. These include both obvious data sources, like server logs, and less obvious ones — such as those that are associated with "dark data" and legacy data.
If your boss appreciates the diverse sources of data, he or she will be better able to ensure that you have the tools required to work with valuable data, no matter where it originates.
Download our eBook, 2018 Big Data Trends: Liberate, Integrate & Trust, for 5 Big Data trends to watch for in the coming year.