Generation Z and Mainframe Programming
When you think of mainframe programming, images of scruffy old men stuck in the 1960s might come to mind. Yet as Caroline McNutt, a young mainframe programmer at Ensono explained recently, this image does not reflect reality.
Ensono provides managed IT services for a variety of infrastructure, including mainframes. McNutt, who has worked with Ensono's mainframe teams in the company's Conway, Arkansas location since 2016, recently spoke to us about the state of the mainframe, the role of young women in computer science, and more.
Here's what McNutt had to say.
What's your role at Ensono, and how long have you been in the position?
I am an associate mainframe systems programmer. I've been with Ensono for about two years.
I first worked with Ensono in summer 2016 for a two-month college internship. After I graduated, they hired me to work full-time.
What does your day-to-day mainframe programming work entail?
I've been going through some of the older, legacy processes and trying to automate them through SAS. I also work on mainframe monitoring.
I work with z/OS. Other people at the company work with mainframe VM systems, but I kind of like my green screen.
How much interest do you see in mainframes among other young people and women?
Among women, a lot! On my current team at Ensono, we're about 50/50 males and females. And there are quite a few females across the company as a whole.
[For more on women in the technology industry, check out our recent blog post "Women in Tech: Recognizing Female Leadership in Technology."]
As for young people, most people at the company are older than me. But I'm twenty-four, so that's not necessarily saying much.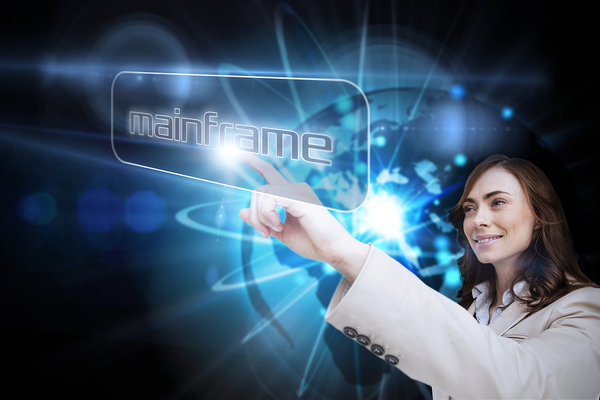 What was your experience with becoming a woman programmer who focuses on mainframes like?
At Ensono, I have faced no challenges at all as a woman programmer.
In college, though, things were harder. Even female teachers looked down on [women majoring in computer science]. A professor told me I was only hired for mainframe programming because I was a quota filler. And as I progressed further into the computer science degree program, [women programmers] would drop off.
Learning about mainframes in college was hard, too, even as a computer science student. They don't teach mainframes. I didn't even know what a mainframe was at first. And I think that's a problem.
Given the lack of coverage of mainframes at universities, what do you think the future looks like for mainframes?
I definitely don't think the mainframe is going anywhere for the foreseeable future.
A lot of people talk about cloud coming in and replacing mainframes. But cloud performance just doesn't match what we already have in place on the mainframe.
Plus, a lot of the time, mainframes have been around for so long that the effort it would take to convert a mainframe to another platform would be so costly and time-intensive that it's not practical to do that.
I definitely feel like I have a stable career here working on mainframes.
Download our eBook, Data Encryption in the Mainframe World, for even more on mainframes!