Double Edged Razor Blade Sharpening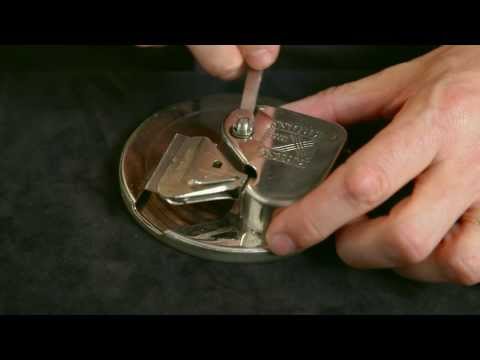 Interesting methods of double razor blade sharpening from long before disposables became fashionable.
"Vintage Razor Blade Sharpener."
Image courtesy of https://imgur.com/gallery/Mn9mLtc

Operation of razor blade sharpeners
August 2, 2013
Double edge razor sharpener
April 18, 2008
Published on Apr 18, 2008

There are two leather wheels on the inside. Before use, I add a little olive oil, then begin turning. It's a mini strop for double edge razors. I've used the same razor for weeks.
Little double edge razor blade sharpener in Bakeltie box [Bakelite]
February 18, 2010