"I Don't Know The Percentage Of The Internet That's Valid, Do You?"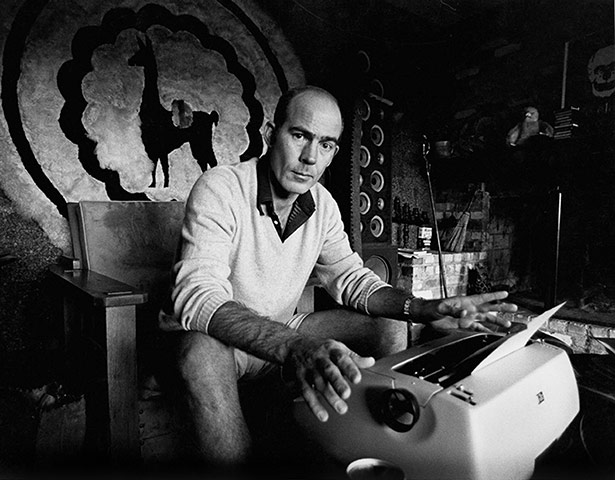 Matthew Hahn interviewed Hunter S. Thompson for The Atlantic in 1997, discussing the impact of the Internet on journalism and culture, among other matters. Thompson didn't fully grasp that the Internet was going to become the preeminent medium, thinking it merely a consolation prize for the masses, but he was particularly prescient about the ego-feeding nature of newly decentralized landscape. An excerpt:
Matthew Hahn:

The Internet has been touted as a new mode of journalism — some even go so far as to say it might democratize journalism. Do you see a future for the Internet as a journalistic medium?

Hunter S. Thompson:

Well, I don't know. There is a line somewhere between democratizing journalism and every man a journalist. You can't really believe what you read in the papers anyway, but there is at least some spectrum of reliability. Maybe it's becoming like the TV talk shows or the tabloids where anything's acceptable as long as it's interesting.

I believe that the major operating ethic in American society right now, the most universal want and need is to be on TV. I've been on TV. I could be on TV all the time if I wanted to. But most people will never get on TV. It has to be a real breakthrough for them. And trouble is, people will do almost anything to get on it. You know, confess to crimes they haven't committed. You don't exist unless you're on TV. Yeah, it's a validation process. Faulkner said that American troops wrote 'Kilroy was here' on the walls of Europe in World War II in order to prove that somebody had been there — 'I was here' — and that the whole history of man is just an effort by people, writers, to just write your name on the great wall.

You can get on [the Internet] and all of a sudden you can write a story about me, or you can put it on top of my name. You can have your picture on there too. I don't know the percentage of the Internet that's valid, do you? Jesus, it's scary. I don't surf the Internet. I did for a while. I thought I'd have a little fun and learn something. I have an e-mail address. No one knows it. But I wouldn't check it anyway, because it's just too fucking much. You know, it's the volume. The Internet is probably the first wave of people who have figured out a different way to catch up with TV — if you can't be on TV, well at least you can reach 45 million people [on the Internet].•
This entry passed through the Full-Text RSS service – if this is your content and you're reading it on someone else's site, please read the FAQ at fivefilters.org/content-only/faq.php#publishers.