"I Think I've Got A Shot At Living A Multi-Hundred-Year Lifespan"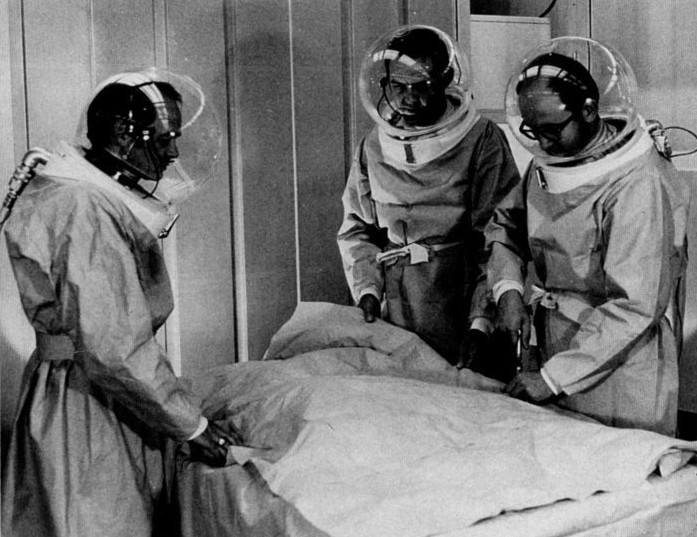 Peter Diamandis, who dreams of the world's first trillionaire, believes we'll become a "world of haves and super-haves." On some levels, that would be great: a chance for no more poverty, disease greatly reduced, more opportunity and education for even those of us who have the least.
But there are some problems with that thinking. One is that even if there was some level of prosperity for everyone, great wealth inequality would still allow some to rig the system for themselves. Also if you look at America, a rich country in which everyone could certainly have food, shelter, a decent standard of living and good education and health care, that isn't the case, and our infant mortality rate is shockingly high. I mean, we already have abundance. Distribution is really the challenge.
Post-scarcity would be wonderful, but it must be managed well. Diamandis seems a good-hearted person who would likely agree with that sentiment, but his macro vision for the future seems as flawed as his belief that he has a good shot at a mutli-century life. Much of his dreams for tomorrow seem driven by Silicon Valley insularity and irrational exuberance.
An excerpt from Leia Parker's excellent Business Journals Q&A with the Singularitarian:
Question:

How old are you today?

Peter Diamandis:

55.

Question:

With longevity, are we at a point now with medicine that people alive today could live far longer than the average current life expectancy?

Peter Diamandis:

I think I've got a shot at living a multi-hundred-year lifespan. For me, it's living long enough to live forever. We have incredible discoveries going on. There are incredible breakthroughs going on right now in stem cell science, so there's no reason to believe that we will not see a longevity revolution coming our way.

Question:

You have written that we will enter an age of abundance because of exponential technological progress. If many people's jobs are replaced by automation in this era of abundance, you have suggested people could receive a basic income so everyone could then work on their passions. Do you anticipate that happening in our lifetime? Oh yeah, I mean, you've got multiple countries working on that or testing it right now. Canada's passed that.

Peter Diamandis:

Two things are going on in that regard. One is, we don't realize it, but we're very rapidly demonetizing the cost of living. The cost of things are dropping rapidly as we digitize, demonetize and democratize. So autonomous Ubers will be five to 10 times cheaper than owning and driving a car. Solar energy — we just set a record low of solar energy at 2.91 cents per kilowatt hour out of South America, and so we are going to see solar dropping in cost precipitously.

Imagine a world where our basic needs — energy and water, healthcare and education — are effectively free.

So the cost of living is dropping. Not that you wouldn't be able to spend money on all kinds of things if you had it, but the fundamental Maslow's needs are going to be met through what you can call a sort of technological socialism, where technology is taking care of those things for you.

And, it's going to be interesting to see where humanity spends its time. Is it going to be in the virtual world, the gaming world?

Question:

Who would pay the basic income? Would it be governments or wealthy individuals?

Peter Diamandis:

I think it's going to be governments through wealthy individuals. I think we're going to see–

Question:

Like a taxing and redistribution?


Peter Diamandis:


Ultimately, I think that is likely to be what happens.•