"I Think We're Going To See People Using Technology Much More Appropriately In The Future"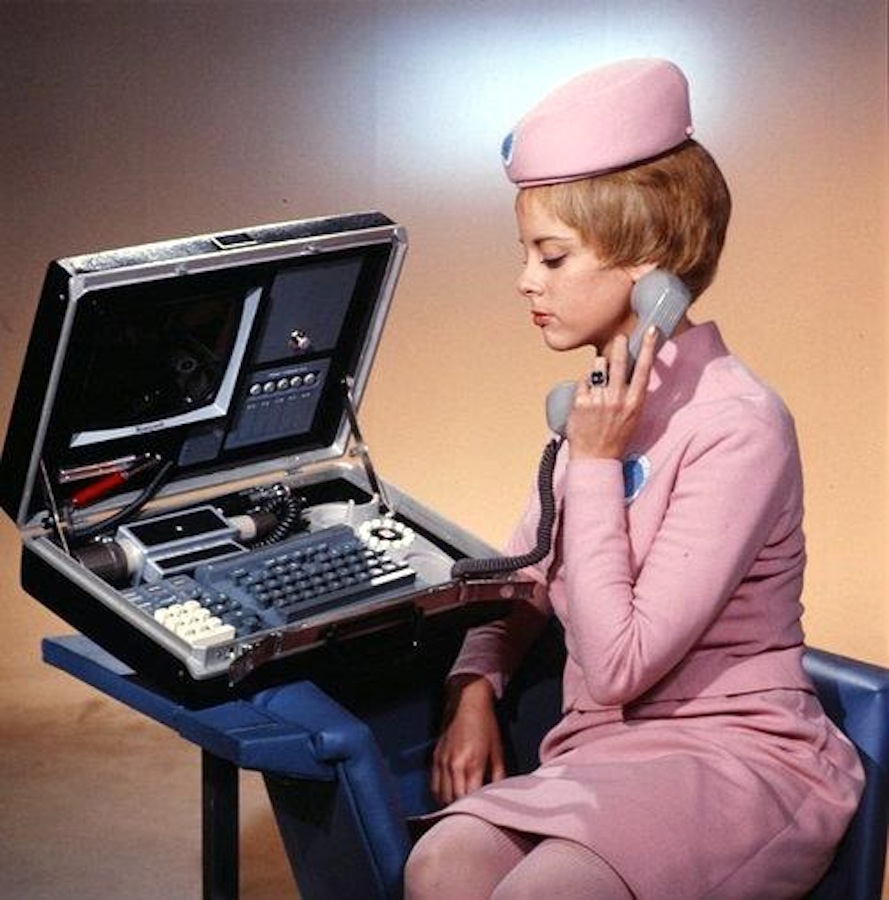 Alvin Toffler just died, but Douglas Rushkoff, an intellectual descendant of the Future Shock author and Marshall McLuhan, continues on. The media and cultural theorist is driven more by politics–specifically politics from the Left–than his predecessors, though he's also examining the same macro questions: What have we created with our cleverness? Is it good for us? How can we best manage the downsides?
In a smart 52 Insights Q&A, Rushkoff speaks to the American corporatocracy and what he sees as the intrusion of new tools in our lives. One comment he makes in regard to our gadgets: "Maybe they will just fade into the background. Maybe you'll have smart devices that can get data from what you're doing but they don't affect you as much."
On some level devices that gather information from us do have an impact on us, even if the process is stealthy. Much good will come from the Internet of Things, but it's a system with no OFF switch, no escape hatch. At that point, we're inside the machine for good.
An excerpt:
Question:

I get on the bus every morning and I am succumb to my technology addiction like everyone else, but sometimes I look up and check out how many people are actually looking out of the window rather than at their phones. It's usually about 50/50. Do you think this trend will continue in 50 years?

Douglas Rushkoff:

It's hard to know what will happen. I like the optimism implicit in your question, asking, what will we be like in 50 years rather than whether we will be here in 50 years. The question of how we will have adapted to technology seems to be a much smaller proportion of the impact of technology than all of the externalized impacts of technology that we don't talk about.

I'm less concerned with how the iPhone is changing my vision than the two refrigerators' worth of electricity the iPhone is using when it's operating, or the African kids that are being sent into caves to get rare earth metals to put into my battery, or the electronic waste that's being buried in South America and China, or the children of Pakistan who are being poisoned by old CRT monitors. These people are going to be impacted way more. In my own crowd and the young people I talk to, I actually don't see people so enamoured of their technology as older people. It's the boomer and maybe some Gen-X-ers or Gen-Y who love all of this stuff, their Internet of Things. Younger people either know they can't afford that stuff or really just don't care so much. They don't see it as so central to their experience. Yeah there's a lot of texting going on but even that. . . I look at my daughter's class, they're 10 or 11 years old and they don't like the stuff. I think we're going to see people using technology much more appropriately in the future and in a more limited fashion. That could mean a very big disruption for the growth of all these internet service companies that think we will just want to do more and more. Then again maybe they will just fade into the background. Maybe you'll have smart devices that can get data from what you're doing but they don't affect you as much.

Question:

What really keeps you up at night? What are you most concerned about in society?

Douglas Rushkoff:

The thing that disturbs me most is when people accept the artifacts that have been left for them as the given circumstances of nature. When people look at corporate capitalism, or Facebook, or the religion they have, as if they were given by god and not invented by people. It's this automatic acceptance of how things are that leads to a sense of helplessness about changing any of them. I am deeply concerned about the environment and the degree to which temperatures are rising, and how the worst expectations of environmentalists have already been surpassed.•