"It Is A World In Which An Omnipresent, All-Knowing Digital Mechanism Knows More About You Than You Do"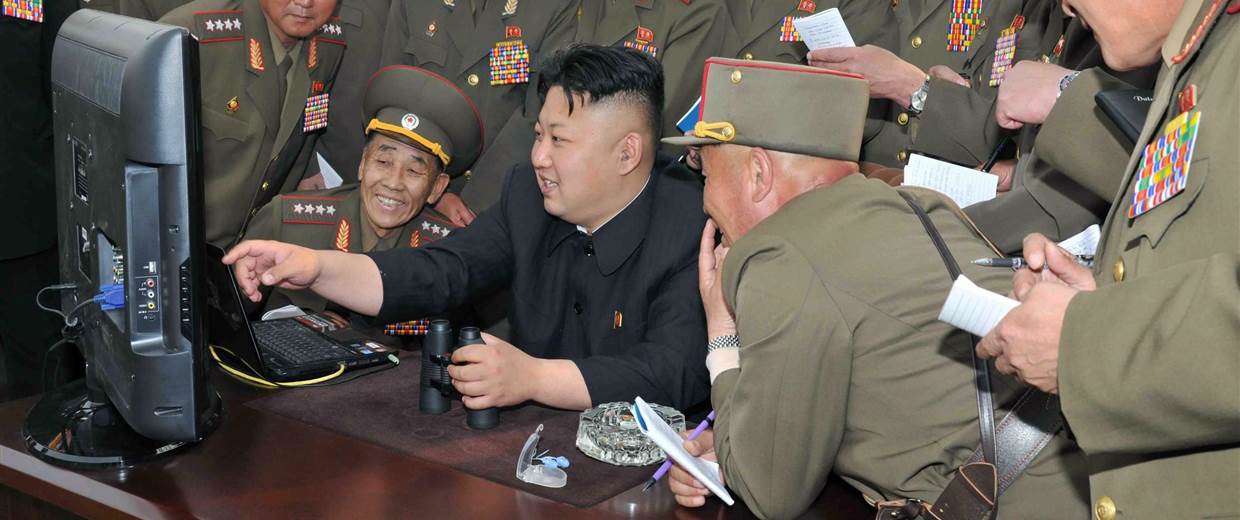 The Arab Spring demonstrated how the new technological tools could help bring down tyranny, but the dictators were also early adopters. If the anarchy could be redirected, it could be a virtual chaos agent–an army of them, in fact–or even a tireless oppressor. It's a new way to wage war and quell revolution. China, becoming the new center of the world as America abdicates its authority, is leading the way in cyber-oppression, but the playing field knows many states.
Two excerpts follow.
---
From Bloomberg Technology:
Governments around the world are enlisting "cyber troops" who manipulate Facebook, Twitter and other social media outlets to steer public opinion, spread misinformation and undermine critics, according to a new report from the University of Oxford.

Adding to growing evidence of government-sponsored efforts to use online tools to influence politics, researchers found 29 countries using social media to shape opinion domestically or with foreign audiences. The tactics are deployed by authoritarian regimes, but also democratically-elected governments, the authors said. 

"Social media makes propaganda campaigns much stronger and potentially more effective than in the past," said Samantha Bradshaw, the report's lead author and a researcher at Oxford's Computational Propaganda Research Project. "I don't think people realize how much governments are using these tools to reach them. It's a lot more hidden."

Online behavior of the government-backed groups varies widely, from commenting on Facebook and Twitter posts, to targeting people individually. Journalists are harassed by government groups in Mexico and Russia, while cyber troops in Saudi Arabia flood negative Twitter posts about the regime with unrelated content and hashtags to make it harder for people to find the offending post. In the Czech Republic, the government is more likely to post a fact-check response to something they see as inaccurate, said the report.

Governments also use fake accounts to mask where the material is coming from. In Serbia, fake accounts are used to promote the government's agenda, and bloggers in Vietnam spread favorable information. Meanwhile, government actors in Argentina, Mexico, the Philippines, Russia, Turkey, Venezuela and elsewhere use automation software — known as "bots" — to spread social media posts in ways that mimics human users.

"Cyber troops are a pervasive and global phenomenon," said the report published by the group that is studying how digital tools are being used to manipulate public opinion.•
---
The opening of "Creating the Honest Man," Kai Strittmatter's Süddeutsche Zeitung article:
It is actually very simple, the professor in Beijing says. "There are two kinds of people in the world: good people and bad people. Now imagine a world in which the good ones are rewarded and the bad ones punished". A world in which those who respect their parents, avoid jaywalking, and pay all their bills on time are rewarded for good behavior. A world where such people enjoy special privileges, where they are allowed to buy "soft sleeper" tickets on a train or get easy access to bank loans. In contrast, the poorly behaved – the ones who cheat on university admissions tests, download films illegally, or have more children than the state allows – are denied this extra comfort. It is a world in which an omnipresent, all-knowing digital mechanism knows more about you than you do. This mechanism can help you improve yourself because it can tell you, in real time, where you failed and what you can do to become a more honest and trustworthy person. And who doesn't want a world full of fairness and harmony?

Honesty. In Shanghai, there is an app for that: it's called "Honest Shanghai". You just download it and register. The app uses facial recognition software to recognize you and gain access to troves of your personal data, which is drawn from different government entities. According to the Shanghai Municipal Commission of Economy and Informatization, where the data converge, the app can currently access exactly 5,198 pieces of information from a total of 97 public authorities. It knows whether you've paid your electricity bill, donated blood, or travelled on the subway without paying for a ticket. The software then processes the information and lets you know whether your recorded behavior is considered "good", "bad" or "neutral". Good Shanghaiers are currently allowed, for instance, to borrow books from the public library without paying the mandatory 100-yuan deposit.

While the app appears to be little more than a gimmick that people can sign up to voluntarily, the system behind it has far-reaching implications. Officially, it is called the "Social Credit System"; the Chinese title also translates as "System for Social Trustworthiness". The digital mechanism it is based on is set to be gathering data on every single person in China by 2020. It already collects data on all residents of Shanghai. Shao Zhiqing of the Municipal Commission of Economy and Informatization emphatically points out that his office doesn't evaluate people. In Shanghai, he says, this job is done by third-party service providers that get access to the government data. It is their algorithms that evaluate the data and rate behavior accordingly. Without doubt though, Shao says, the Social Credit System that collects and provides the data will change China. "First of all, it will allow us to answer the question: are you a trustworthy person?" says Shao. "It's all about bringing order to the market. And ultimately, it's also about social order."

Later, in the city of Rongcheng, a civil servant tells us: "We want to civilize people". Once again, China is looking to create the new man.

Something big is happening in China. Something that has never happened before in the country, or anywhere else for that matter.•