"It's Extraordinarily Frustrating"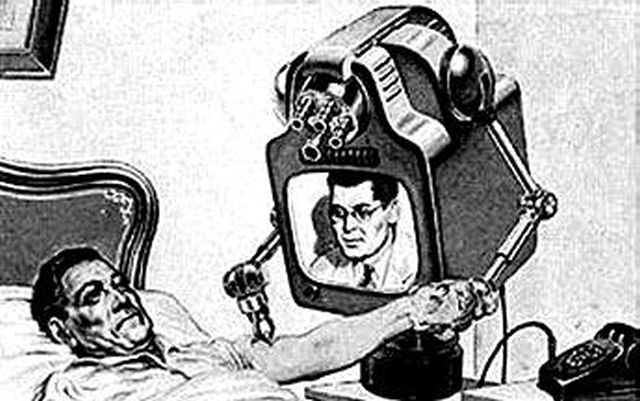 Attempting to reverse aging–even defeat death–seems like science-fiction to most, but it's just science to big-picture gerontologist Aubrey de Grey, who considers himself a practical person. Given enough time it certainly makes sense that radical life-extension will be realized, but the researcher is betting the march toward a-mortality will begin much sooner than expected. It frustrates him to no end that governments and individuals alike usually don't accept death as a sickness to be treated. Some of those feelings boiled over when he was interviewed by The Insight. An excerpt:
The Insight:

I'm interested in the psychology of people, I guess you can put them into two camps: one doesn't have an inherent understanding of what you're doing or saying, and the other camp willingly resign themselves to living a relatively short life.

You've talked to a whole wealth of people and come across many counter-opinions, have any of them had any merit to you, have any of them made you take a step back and question your approach?

Aubrey de Grey:

Really, no. It's quite depressing. At first, really, I was my own only affective critic for the feasibility – certainly never a case or example of an opinion that amounted to a good argument against the desirability of any of this work; that was always 100% clear to me, that it would be crazy to consider this to be a bad idea. It was just a question of how to go about it. All of the stupid things that people say, like, "Where would we put all the people?" or, "How would we pay the pensions?" or, "Is it only for the rich?" or, "Wont dictators live forever?" and so on, all of these things… it's just painful. Especially since most of these things have been perfectly well answered by other people well before I even came along. So, it's extraordinarily frustrating that people are so wedded to the process of putting this out of their minds, by however embarrassing their means; coming up with the most pathetic arguments, immediately switching their brains off before realising their arguments might indeed be pathetic.

The Insight:

It might be a very obvious question, but it just sprung to mind – maybe you've been asked this before, it's extremely philosophical and speculative – what do you think happens when you die?

Aubrey de Grey:

Oh, fuck off. I don't give a damn. I'm a practical kind of guy – I'm not intending to be that experiment.•
This entry passed through the Full-Text RSS service – if this is your content and you're reading it on someone else's site, please read the FAQ at fivefilters.org/content-only/faq.php#publishers.