"Mars Is Not Exactly Prime Real Estate"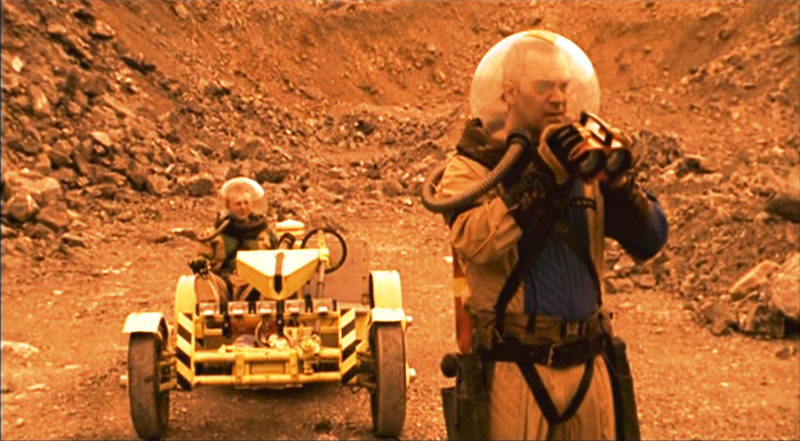 Elon Musk thinks we should stop worrying and learn to love Mars, but our inhospitable neighbor will make sure our ardor goes unrequited. Comparing space colonization to Manifest Destiny isn't apt, because while we possess immensely better tools than pioneers of the past, the challenges aren't remotely comparable. 
In a smart Bloomberg View column, Elaine Ou outlines the harsh conditions awaiting immigrants to the stratosphere. She writes of the expensive one-way tickets Musk hopes to make available: "Those who can afford a ticket to Mars are the least likely to want to move there." True for the most part, though Christopher Columbus wasn't among the poorest, and he sailed not to escape but to seek. He'll probably have some modern analogues.
An excerpt:
Artistic renderings of space colonies depict plexiglass domes full of green plants and grow lights. But even if we develop the technology to build pressurized hamster balls, it needs to be recreated on Mars. The first settlers won't have the luxury of towing a climate-controlled terrarium in the cargo hold of a SpaceX rocket. They'll have to work the earth and figure out how to live off the fat of the Martian land.

Mars is not exactly prime real estate. The average temperature is negative 80 degrees Fahrenheit. Even during the warmest part of the year, temperatures reach a high of 68 near the equator and still fall to negative 100 at night. Without the dense atmosphere of Earth, temperatures can fluctuate dramatically, causing powerful dust storms that shroud the entire planet.

Also unlike Earth, Mars doesn't have a global magnetic field. Combined with the thin atmosphere, there isn't much to shield its inhabitants from the gigantic nuclear reactor that is our sun. Surface conditions on Mars are comparable to life near Chernobyl in the late '80s, and no amount of Coppertone will protect humans from the deep-space radiation burn. For the most part, we should plan for life on Mars the same way we might plan for life after a nuclear apocalypse. That is, we can expect to live in underground burrows, like rabbits or prairie dogs. The first Martian settlers will be busy building fallout shelters.•