"My Knee Always Hurts When I Am Sad"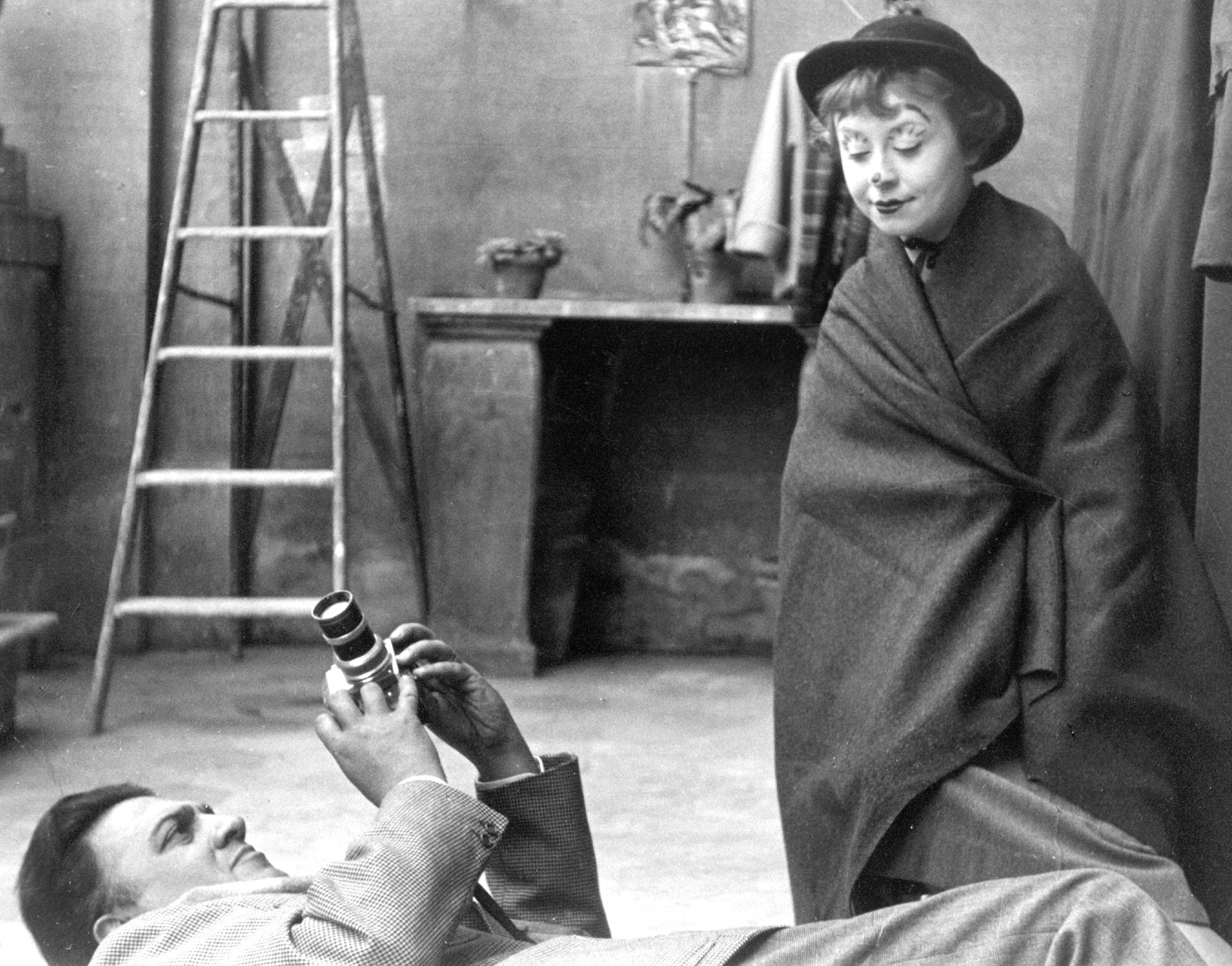 Oriana Fallaci conducted a famously contentious 1966 interview with Federico Fellini, which marked the brutish end of what had been a lively friendship begun in the previous decade, the director's ego and the journalist's envy getting the best of the moment. In the preface, Fallaci wrote of Fellini's colorful experiences in New York City when he lived there in 1957. The passage:
I have known Fellini for many years; to be precise ever since I met him in New York for the American première of his movie The Nights of Cabiria, at which time became good friends. In fact, we often used to go eat steaks at Jack's or roast chestnuts in Times Square, where you could also do target shooting. Then, from time to time, he would turn up at the apartment I shared in Greenwich Village with another girl called Priscilla to ask for a cup of coffee. The homely brew would alleviate, though I never understood why, his nostalgia for his homeland and his misery at his separation from his wife Giulietta. He would come in frantically massaging his knee, "My knee always hurts when I am sad. Giulietta! I want Giulietta!" And Priscilla would come running to look at him as I'd have gone running to look at Greta Garbo. Needless to say, there was nothing of Greta Garbo about Fellini, he wasn't the monument he is today. He used to call me Pallina, Little Ball. He made us call him Pallino, sometimes Pallone, Big Ball. He would go in for innocent extravagances such as weeping in the bar of the Plaza Hotel because the critic in the New York Times had given him a bad review, or playing the hero. He used to go around with a gangster's moll, and every day the gangster would call him at his hotel, saying, "I will kill you." He didn't understand English and would reply, "Very well, very well," so adding to his heroic reputation. His reputation lasted until I explained to him what "I will kill you" meant. With half an hour Fellini was on board a plane making for Rome. 

He used to do other things too, such as wandering around Wall Street at night, casing the banks like a robber, arousing the suspicions of the world's most suspicious police, so that finally they asked to see his papers, arrested him because he wasn't carrying any, and shut him up for the night in a cell. He spent his time shouting the only English sentence he knew: "I am Federico Fellini, famous Italian director." At six in the morning an Italian-American policeman who had seen La Strada I don't know how many times said, "If you really are Fellini, come out and whistle the theme of La Strada." Fellini came out and in a thin whistle–he can't distinguish a march from a minuet–struggled through the entire soundtrack. A triumph. With affectionate punches in the stomach that were to keep him on a diet of consummé for the next two weeks, the policemen apologized and took him back to his hotel with an escort of motorcycles, saluting him with a blare of horns that could be heard as far away as Harlem.•
This entry passed through the Full-Text RSS service – if this is your content and you're reading it on someone else's site, please read the FAQ at fivefilters.org/content-only/faq.php#publishers.