"Oh, The Nuclear Holocaust Is My Primary Worry"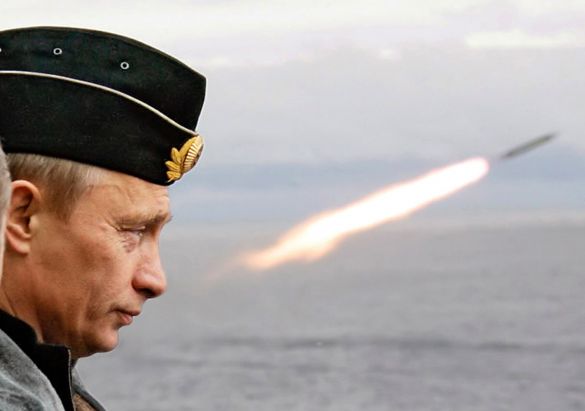 There is no honor among thieves, especially kleptocrats.
If memory serves, Ian Frazier in Travels in Siberia shared a theory that the brutality inflicted by the Mongols on the inhabitants of the Kievan Rus' in the thirteenth century turned Russians into abused children whose deep wounds have caused them to act out in a serial destructive fashion as adults, continually relapsing into aberrant behavior. 
That's probably not so, neat theory though it is. One way or another, however, Russia is ruled by swaggering, infantile Kremlin machismo, which is now mirrored by the White House, home (at least most weekdays) to America's own problem child, Donald Trump. Russia may have initially thought it had an ace in the hole aboard Air Force One, especially when Mike Flynn was drinking a cup of кофе as National Security Adviser, but the media, much of it under Vladimir Putin's thumb, has since turned on Trump. If these two volatile crackpots and their minions end up forming a circular firing squad, we may all be caught in the crossfire.
From Susan B. Glasser's Politico Magazine interview with veteran Putin reporter Masha Gessen:
Susan B. Glasser:

What should we expect next? What are the scenarios that keep you up at night with your imagination?

Masha Gessen:

Oh, the nuclear holocaust is my primary worry. But—

Susan B. Glasser:

You know, why—cut straight to the big stuff. You know, never mind the littler crises. Any particular nuclear scenario?

Masha Gessen:

I'm worried about Russia. I'm—this is—I mean, we're already out of the honeymoon phase, and it's been less than two months. And I think it's—I mean, the danger of having these two unhinged power-hungry men at their—respective nuclear buttons cannot be overestimated. But—

Susan B. Glasser:

So you would see them as potential enemies as much as potential friends? That this scenario—

Masha Gessen:

Oh, absolutely.

Susan B. Glasser:

—we should worry about is Trump versus Putin, not just Trump and Putin uniting?

Masha Gessen:

Right. I'm actually worried about a collision with them.

Susan B. Glasser:

Yes.

Masha Gessen:

The Trump/Putin collision. But, you know, as useful as I think it has been for me to think back to the early Putin days, and the middle Putin days, [LAUGHS] to understand what's happening here, there are some huge differences, right? And one difference, weirdly, is just how fast Trump is moving, right?•