"Our Army manned the air, it ran the ramparts, it took over the airports, it did everything it had"
Not Steampunks, but Electromagnetic ones, because "more discovery would be premature". #RevolutionaryWarAirports is still trending. Lost in the irony is Cadet Bone Spurs being spun as doing a military recruiting event.
Trump's speech took the audience through historic and cultural highlights of America's 243-year history, lauding the revolutionaries that threw off the British yoke and created the new nation in 1776.

But for all his patriotic passion, the president got certain details wrong. The most obvious—and the one which set social media buzzing—was his apparent suggestion that airports were a key strategic target for Continental Army as it took the fight to the British in 1781.

During his tribute to the army, Trump explained its formation and early difficult years. Turning to the famous American victory at the Siege of Yorktown, the president said the army "manned the air, it rammed the ramparts, it took over the airports, it did everything it had to do."

Social media users were quick to note that air travel did not develop in the U.S. until the early 1900s, with the Wright brothers first taking to the air in 1903. Trump appears to have forgotten this, considering he mentioned the brothers' achievements earlier in his speech.
The event was designed for use as campaign ads with the Leni Riefenstal touch.
"I have not yet begun my flight." ― John Paul Jones
"We hold these truths to be self-evident, that the red zone has always been for loading and unloading; there is never stopping in a white zone."
Brand New Sherman Tanks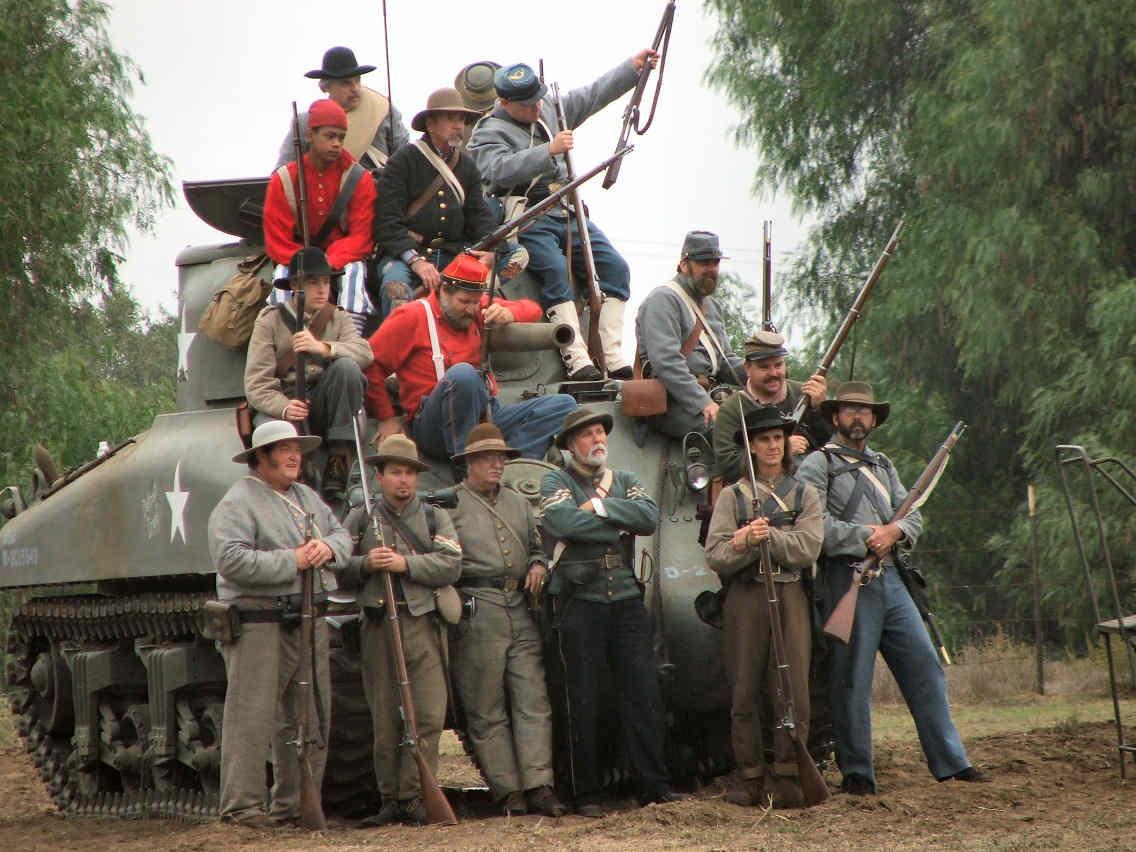 In other historical revisionism….