"Predicting The Future, It Turns Out, Isn't What Futurists Do"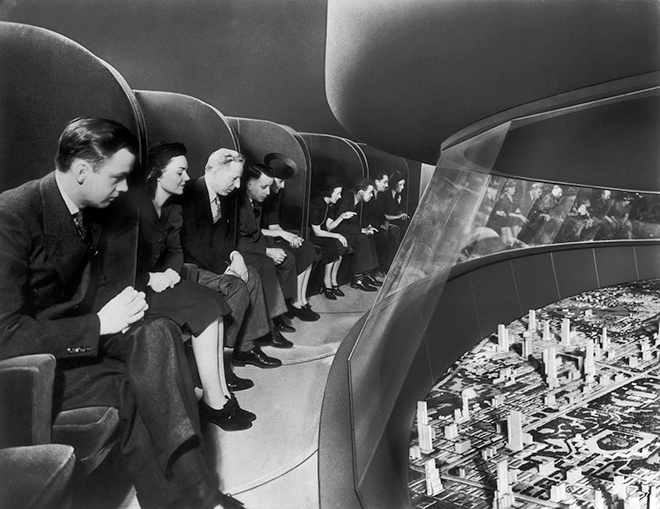 Read Peter Frase's book Four Futures recently, and the author didn't predict exactly what would happen tomorrow but provided a tour of what was possible. That's wise.
In 2014, two young Princeton academics applied epidemiology to social networks to make a prognostication I'm sure they'd like wiped from the Internet: By 2017, Facebook would lose 80% of its users.
Missed by that much.
This Singularitarian moment is particularly given to all sorts of bold prophecies of technotopia by this year and machine superintelligence by that one. But isn't there a way to look ahead without looking foolish?
In his most recent smart Wall Street Journal column, Christopher Mims explores how the methods of futurology can be employed by us all without giving rise to grandiose forecasts. He was surprised to learn that futurists seldom focus chiefly on technology when trying to divine what will be our path forward. The opening:
In 2004, Ford Motor Co.'s resident futurist, Sheryl Connelly, led a team that imagined what would happen if an economic shock and a rapid increase in the price of gasoline led to a crash in automotive sales. With the 2008 economic crash and subsequent bailout of the U.S. auto industry, it seemed as if their scenario had come true.

But did Ms. Connelly and her team really predict the future?

"I always feel compelled to tell people that the same group also spent time, albeit a short one, talking about what would happen if aliens were to land and religions reacted in a way that led societies to crumble because they have no more moral infrastructure," says Ms. Connelly. 

Predicting the future, it turns out, isn't what futurists do And in a funny way, that's what makes their work so vital. Many futurists are convinced that, now more than ever, everyone needs to start thinking the way they do.

What futurists actually do is facilitate as groups of people work through a highly structured, sometimes months-long process of coming up with as many hypothetical futures as they can, in order to prepare for more or less anything.•