Swift completion of their appointed rounds?
I assume that only people who have been avoiding the news don't know that the Republicans are trying to throw the election by screwing with the US Postal Service. Trump has literally admitted it.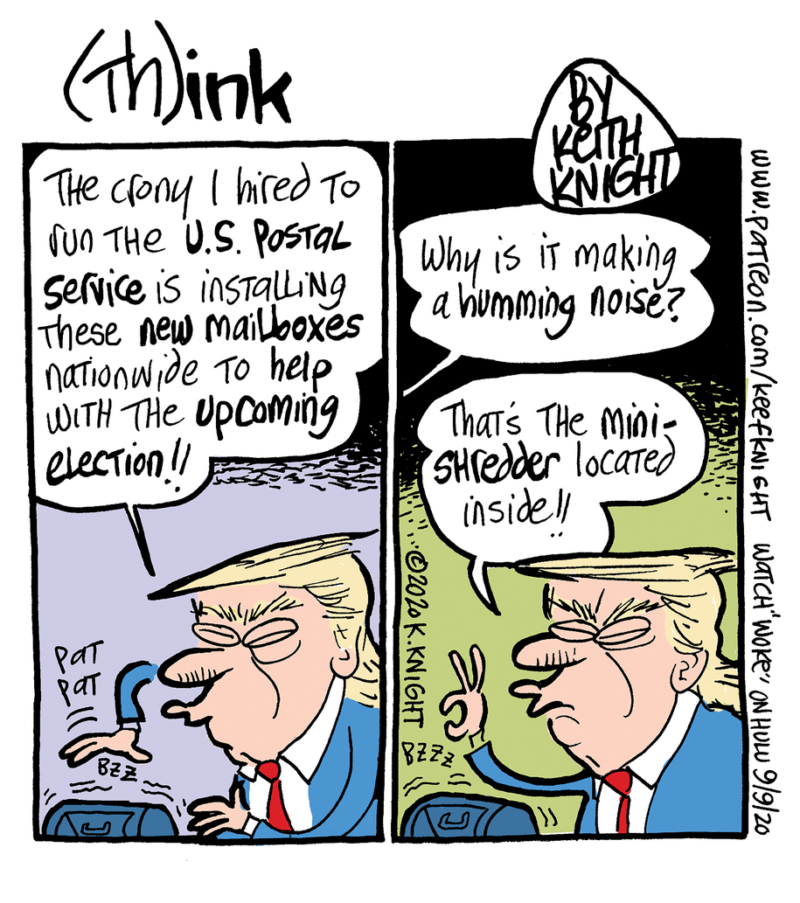 Ironically, there are some good arguments that this blatant use of the federal bureaucracy for political gain will backfire on the Republicans.