The @DevinNunesMom account has been suspended, because Devin's a snowflake
Devin Nunes had his feelings hurt and decided to sue two Twitter accounts @DevinNunesMom, @DevinCow, plus Twitter for $ 250 million, putting him in the category of the two Stanford students who are suing for $ 500 billion for not getting into USC. Nunes really wants that new Russian law to shut down the Internet. Liz Mair, not really Nunes's mom, might need some legal aid.
Full complaint: www.scribd.com/…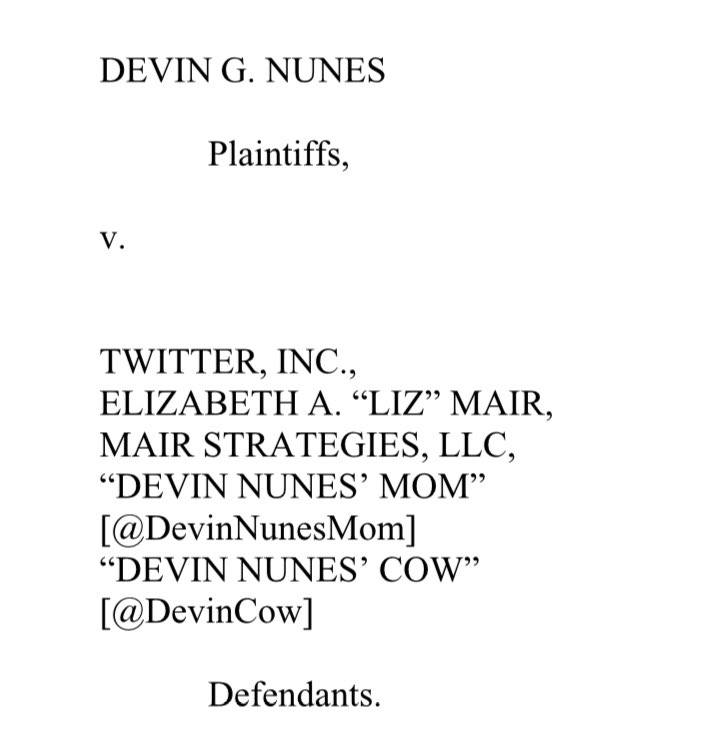 Twitter allows for parody accounts as long as it's plainly stated in their profile that they are a parody. Presumably, it's known that DevinNunesCow is a parody account as cows don't have thumbs to tweet.

Another problem with Nunes complaint of the parody cow account is that he no longer runs his dairy farm in California and his family's farms have moved to Iowa.

Nunes' case is not likely to move forward in court. The law clearly outlines parody and satire is allowed when it comes to public officials, as Saturday Night Live shows each week.