"The Flag Of Dylann Roof—Still Flies On The Capitol Grounds In Columbia"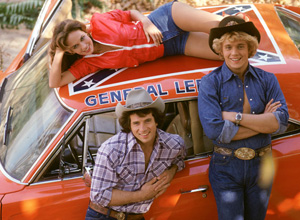 The Confederate flag is an American swastika. In calling for its retirement in the aftermath of the horrific Charleston church massacre, Ta-Nehisi Coates of the Atlantic reminds that the impulse to enslave was initially driven by plunder. Of course, the same thing could be said about the American flag itself, it being the chief symbol of the other American holocaust–the plight of the the Native Americans–which was a land grab drenched in blood, first conducted under flags of colonialist nations and then our own.
Coates' opening:
Last night, Dylann Roof walked into a Charleston church, sat for an hour, and then killed nine people. Roof's crime cannot be divorced from the ideology of white supremacy which long animated his state nor from its potent symbol—the Confederate flag. Visitors to Charleston have long been treated to South Carolina's attempt to clean its history and depict its secession as something other than a war to guarantee the enslavement of the majority of its residents. This notion is belied by any serious interrogation of the Civil War and the primary documents of its instigators. Yet the Confederate battle flag—the flag of Dylann Roof—still flies on the Capitol grounds in Columbia.

The Confederate flag's defenders often claim it represents "heritage not hate." I agree—the heritage of White Supremacy was not so much birthed by hate as by the impulse toward plunder. Dylann Roof plundered nine different bodies last night, plundered nine different families of an original member, plundered nine different communities of a singular member. An entire people are poorer for his action. The flag that Roof embraced, which many South Carolinians embrace, does not stand in opposition to this act—it endorses it.•
This entry passed through the Full-Text RSS service – if this is your content and you're reading it on someone else's site, please read the FAQ at fivefilters.org/content-only/faq.php#publishers.