"The Goal Is To Bring The American People As A Whole Along In A Bipartisan Way"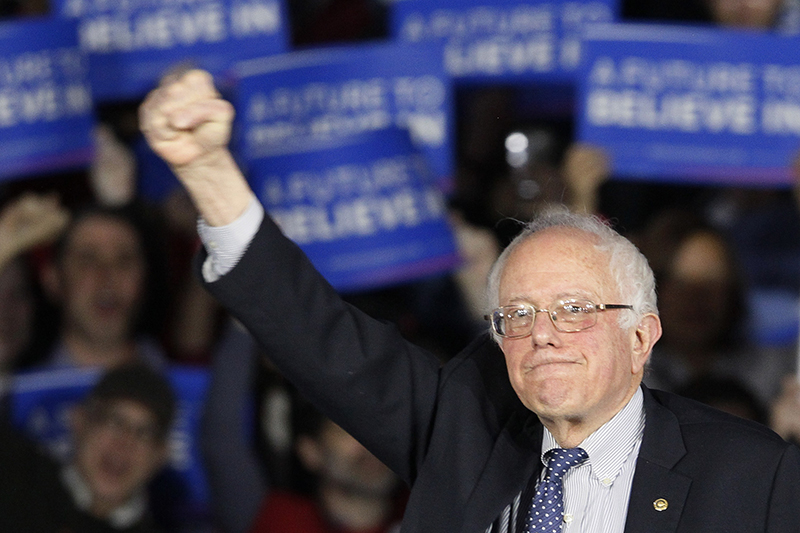 I'd have readily voted for Bernie Sanders, noted Caucasian whisperer, had he been Donald Trump's chief competitor in the 2016 General Election, though I could say the same of a bag of rats or a fistful of polio germs. Three main problems with Bernie:
His numbers (economic, inmate reduction, etc.) were bullshit.

His TV ads were whiter than Trump's.

Populism is stupid regardless of who's selling it.
Not that he wouldn't have accomplished some good things, but I think the Vermonter would have disappointed in many ways.
In a Spiegelinterview conducted by Mathieu von Rohr, Bernie speaks about the madness of King Trump, asserting that impeachment, should it come, needs to be brought about slowly and bilaterally. An excerpt:
Is Trump in his eyes an autocrat, or does he simply fail to understand the constitutional limits of the presidency? "The answer is both," Sanders replies. "I think he has authoritarian tendencies. The fact that he feels comfortable with authoritarians like Russian President Vladimir Putin, Philippine President Rodrigo Duterte and others around the world, suggests to me that he is an authoritarian-type personality." Trump, says Sanders, is also working "hand in glove" with the "billionaire class to move this country in a very oligarchic direction."

Instead of looking at his interlocutor when answering questions, Sanders gazes at the wall with an expression of deep concentration. When he gets worked up, he waves both arms in the air. This man, who inspired so many people last year, isn't exactly a cheerful person. He seems like a maverick who, despite his age, has a youthful smile. He speaks clearly and directly, and while he may come across as a little bit stiff in the process, it is what makes him authentic to his fans.

Impeachment is Premature

Are America's institutions strong enough to resist Donald Trump? "Good question!" Sanders snarls, looking pleased. "We certainly hope so, but he is trying to attack those institutions." When Trump attacks the press and tries to intimidate it, he wonders, "will the media remain strong and be willing to take him on? I think at this point, they have. Will the judiciary remain independent? I certainly hope that they will."

He says he is now working to drive "right-wing Republicans" out of Congress in next year's midterm elections and Trump's unpopularity is already putting pressure on Republican candidates throughout the country. By-elections are scheduled in some traditionally Republican districts in the coming weeks, and suddenly the Democrats have a higher chance of winning some of them.

Many Trump opponents, however, don't want to wait until 2018. They want the president removed from office because of his attempt to stop the FBI's investigation into his campaign team. But Sanders is reserved when it comes to impeachment. "You have to allow the facts to go where they go," he says. "If we are premature on that, if we are so-called 'jumping the gun,' making conclusions that are not yet based enough on facts, I think that could be counterproductive. The goal is to bring the American people as a whole along in a bipartisan way."•