Trump clueless about Finland, because Russia gets along with blonde women …SAD!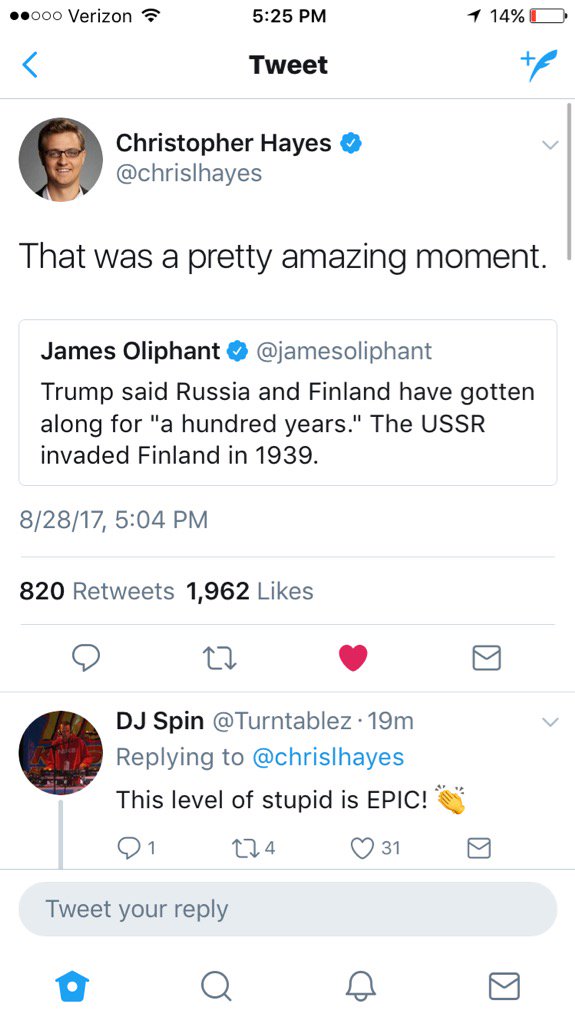 Idiot Trump can't even take the time to look up whether Russia invaded Finland in 1939, perhaps because everyone was busy selling out Poland.
Like Jerry Ford's debate mistake on the Eastern Bloc subordination of Poland, Trump is clueless on Finland's relationship to Russia. Trump sees Russia as his buddy, so of course Finland and Russia must be friends, because Trump never has enemies to the WH. And there were Finnish reporters … blondes.
Jerry Ford in his debate with Jimmy Carter, mistakenly described Eastern Europe as not being dominated by the Soviet Union.
Trump might not be able to walk and chew gum, which explains the G7 golf cart.
Nothing worse than Trump repeating ad libs from other pressers…