#TrumpRussia … clouds in our covfefe: preemptive denial by President OutLiar
Will Flynn be Trump's stalking horse and ultimately the only Biglygate casualty, simply because of plea deals and being outflanked by Agent Orange's legal team(s). Armies travel less on their stomachs and more on wallets, even if crafted at Camp David.
Mike Flynn decided that the military's loss would be his gain: He would parlay his contacts, his disdain for conventional bureaucracy, and his intelligence career battling Al Qaeda into a lucrative business advising cybersecurity firms and other government contractors.

…within months, he was fired as Mr. Trump's national security adviser; the White House has said he was forced out for misleading Vice President Mike Pence about the nature of conversations he had with the Russian ambassador to the United States. Now under scrutiny by the F.B.I. and congressional investigators, Mr. Flynn faces legal bills that are well into the six figures, and former clients are scrambling to distance themselves from the ex-general whose counsel they once avidly sought.

Over the next two years he would sign on as a consultant to nearly two dozen companies, while carving out a niche as a sought-after author and speaker — and ultimately becoming a top adviser to President Trump.

"I've always had that entrepreneurial spirit," Mr. Flynn said in an interview in October 2015. In the military, he added, "I learned that following the way you're supposed to do things isn't always the way to accomplish a task."

The three payments from Russian companies are among the issues being investigated by Robert S. Mueller III, the special counsel leading the Justice Department inquiry.
Mr. Flynn believed that Moscow could be cultivated as an ally against Islamist militants. As director of the Defense Intelligence Agency, he had even visited the headquarters of the G.R.U., the Russian military intelligence service.

But instead of lofting him into the upper ranks of Beltway bandits, where some other top soldiers have landed, his foray into consulting has become a legal and political quagmire, driven by the same disdain for boundaries that once propelled his rise in the military.

His business ties are now the subject of a broad inquiry by a special counsel investigating Russian interference in the 2016 election and possible collusion with Trump associates.

That investigation now includes work Mr. Flynn did for Russian clients and for a Turkish businessman with ties to that country's president, Recep Tayyip Erdogan.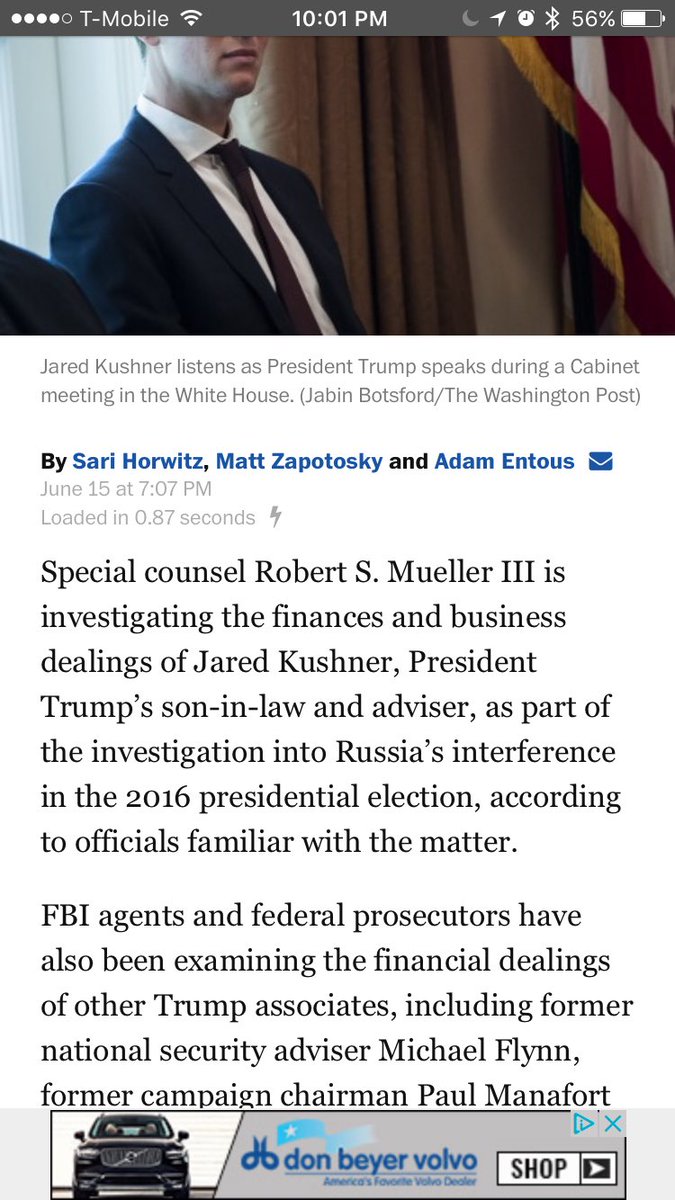 Shoes dropping yet again as a response to the clear message that Special Counsel Mueller is investigating POTUS-45* for obstruction in the admission of the same in relation to the firing of FBI director Comey.
More interestingly, the financial investigations are now, as they will/should be the main track linking any possibility that Agent Orange is an unwitting dupe and/or an unindicted co-conspirator.
Today's NY Times has an opinion piece on Trump's "indifference" to Russian involvement, which is more diffidence and ignorance of legal implications because he could always play the float on legal team support and those thousands of linked Trump business entities.
Flynn could be left "twisting in the wind" as Watergate pundits called an earlier FBI director, as the "cancer on the Presidency" metastasizes.
OUTLIAR
"L. Patrick Gray was …a Nixon loyalist who was made director of the Federal Bureau of Investigation, the day after J Edgar Hoover died, he was too naive to survive in the shark pool that was president Nixon's Washington.
Left, as a Nixon aide put it, to "hang slowly, slowly twisting in the wind", he was ordered to destroy FBI files of the investigation into Watergate and did so.
The White House fed him fake files alleging that the Kennedy administration had been complicit in the murder of president Ngo Dinh Diem of South Vietnam. All the while Gray's deputy, W Mark Felt, resentful that he was not made Hoover's successor, was secretly meeting Bob Woodward of the Washington Post to give him a lead on what the FBI knew."

In 2009, Bob Phelps, a former editor of The New York Times, and Robert M. Smith, a former reporter for the Times, claimed that they had received information from Gray that would have allowed the Times to break the Watergate story before The Washington Post, but they failed to act upon it.[42]

In August 1972, Gray and Smith had lunch. According to Smith, during this lunch Gray mentioned details of Donald Segretti and John Mitchell's involvement in the Watergate burglaries. Smith quotes Gray:

"[Gray] told me about a guy who burned his palm, and about Donald Segretti (by name).

And when he intimated over the entrée that the wrongdoing went further, I leaned back against the wall on my inside banquette and looked at him in frank astonishment.

"The attorney general?" I asked.

He nodded.

I paused.

"The president?" I asked.

He looked me in the eye without denial—or any comment. In other words, confirmation."[43]

After the lunch, Smith reportedly rushed to his editor, Phelps, with the story, but it amounted to nothing. Smith left his job the next day for Yale Law School, and Phelps lost track of the story while covering the 1972 Republican Convention.

However, while only Gray and Smith knew exactly what was said at that lunch, Gray's son, Edward, denies that his father could have implicated either the Attorney General or the President, stating:

"The truth is that at the time of this luncheon—as my father testified multiple times under oath—neither he nor anyone else in the FBI had any evidence whatsoever that the president was involved."[44]

Gray goes on to point out that at the time of this lunch the Attorney General was Richard Kleindienst, who was never implicated in any of the Watergate scandals. Even if Smith meant that he was talking about John Mitchell, the former Attorney General, Gray further points out that no one (outside of the conspirators) knew of Mitchell's involvement until the following April, when John Dean admitted as much to special prosecutors.[44]

…

Gray was a meticulous record keeper, a fact most easily evidenced by the forty boxes of personal records he took with him from his year with the FBI.[45] This archive would grow even after Gray left the FBI as a direct result of the legal proceedings in which he was forced to take part in the years to follow.

This archive has become what is undoubtedly the "most complete set of Watergate investigative records outside the government."[46]