"We Were Pretty Shocked"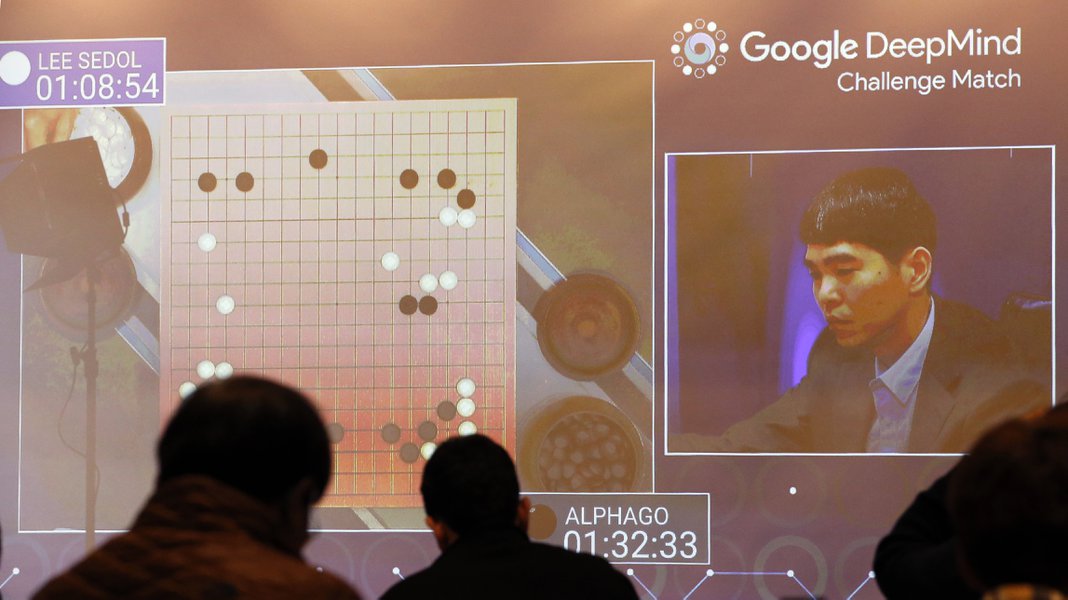 Demis Hassabis' DeepMind was 20 years in the making, and its trouncing of Go champion Lee Se-dol was a plateau but still only prelude. "I think for perfect information games, Go is the pinnacle," Hannabis has said, though the greater goal is to redirect the AI advances toward healthcare, virtual assistants, robotics, etc.
After the Google AI's Game 1 triumph but before the completion of its utter domination, Hassabis sat down with Sam Byford of Verge for an interview, which is very much worth reading. Perhaps most interesting is that even the developers didn't really know exactly where AlphaGo was going, which is promising and a little worrisome.
An excerpt:
Sam Byford:

So for someone who doesn't know a lot about AI or Go, how would you characterize the cultural resonance of what happened yesterday?

Demis Hassabis:

There are several things I'd say about that. Go has always been the pinnacle of perfect information games. It's way more complicated than chess in terms of possibility, so it's always been a bit of a holy grail or grand challenge for AI research, especially since Deep Blue. And you know, we hadn't got that far with it, even though there'd been a lot of efforts. Monte Carlo tree search was a big innovation ten years ago, but I think what we've done with AlphaGo is introduce with the neural networks this aspect of intuition, if you want to call it that, and that's really the thing that separates out top Go players: their intuition. I was quite surprised that even on the live commentary Michael Redmond was having difficulty counting out the game, and he's a 9-dan pro! And that just shows you how hard it is to write a valuation function for Go.

Sam Byford:

Were you surprised by any of the specific moves that you saw AlphaGo play?

Demis Hassabis:

Yeah. We were pretty shocked — and I think Lee Se-dol was too, from his facial expression — by the one where AlphaGo waded into the left deep into Lee's territory. I think that was quite an unexpected move.

Sam Byford:

Because of the aggression?

Demis Hassabis:

Well, the aggression and the audacity! Also, it played Lee Se-dol at his own game. He's famed for creative fighting and that's what he delivered, and we were sort of expecting something like that. The beginning of the game he just started fights across the whole board with nothing really settled. And traditionally Go programs are very poor at that kind of game. They're not bad at local calculations but they're quite poor when you need whole board vision.•
This entry passed through the Full-Text RSS service – if this is your content and you're reading it on someone else's site, please read the FAQ at fivefilters.org/content-only/faq.php#publishers.