"What About The Ecological Niche The Mosquito Fills?"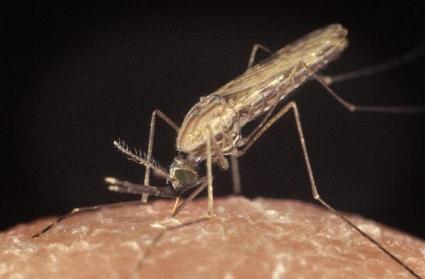 No one likes bees stings, but everyone likes bees. We all want to save the bees.
New technologies may ultimately give us the option to rescue, revive, reconfigure or eradicate species, which sounds like a great power to have–and a chilling one. It may not bring back mammoths anytime soon or maybe ever, but it likely will have significant impact on life on Earth as we learn to take the reigns of evolution for ourselves and other species.
Yohann Koshy of Vice interviewed Ashley Dawson, author of Extinction: A Radical History, which argues, among other things, that the development of such new tools may imbue us with the belief that we can elide any capitalism-created crisis. 
An excerpt about CRISPR:
Question:

Are there any examples of this technology being put to good ends?

Ashley Dawson:

Last week, I was at Princeton, and I spoke to a scientist from MIT. He's one of a few people who is trying to use CRISPR technology to genetically engineer the extinction of the Anopheles mosquito, which is responsible for carrying malaria, Dengue fever, Zika, and lot of horrible viruses and diseases.

I'm still trying to figure out where I stand on that. More than 700,000 people die every year of malaria, mostly in poor and vulnerable populations. So if you can do something to eradicate the disease, perhaps it's OK. But then what about the ecological niche the mosquito fills? What about how the use of these technologies could be proliferated?

Some people think this technology, CRISPR, is so dangerous it should be treated like nuclear technology—that it shouldn't be widely available. The problem with scientists is they often don't look at the broader political-economic questions. The reason Zika has gotten so much traction in a place like Brazil is because as deforestation happens, you get human populations in closer proximity to wild species of various different kinds, some of which function as disease vectors. So the prevalence of the disease in certain areas is connected to resource extraction, which is, in turn, coming from corporations that the governments like the United States are supporting.•
This entry passed through the Full-Text RSS service – if this is your content and you're reading it on someone else's site, please read the FAQ at fivefilters.org/content-only/faq.php#publishers.