WHAT WE USED TO CALL "MUSIC TO TRIP BY"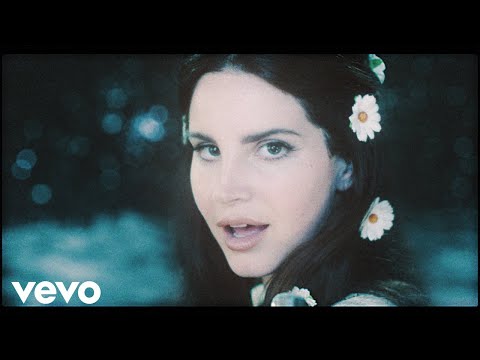 Never heard of the artist but I like the song.
Checked out some of her other stuff….hundreds of millions of views! Sheesh!!
Drugs and music. Music and drugs. Sometimes, they go together. At least, in the popular imagination. If jazz was haunted by heroin, and rock bloomed on acid, and disco darlings preened on cocaine, and ravers got touchy-feely on ecstasy, Lana Del Rey's recent single, "Love," sounds like two milligrams of Xanax crushed into dust and set adrift on the Pacific breeze in your mind. "Don't worry, baby," she sings repeatedly during the ballad's gentle send-off, her voice plunging low, enunciation going slack. It's the kind of song that quietly levitates you out of your life, then disappears.
Listening to "Love" on Xanax might feel redundant, but in today's freaked-out America — where relief-seekers are swallowing opioids and benzodiazepines in record numbers — the connection between our sounds and our substances feels pervasive. When everyone seems to be on drugs, everyone's music sounds more and more like pill-pop.
One could argue that drugs and pop have always worked more in parallel than in tandem — both attempt to relieve the symptoms of the era. But much of today's pop music explicitly asks to be heard in a pharmacological context. Brand names keep popping up in our singalongs, particularly in rap music, where Xanax, Percocet and other pharmaceuticals have long been praised for their abilities to numb the agony of existence.
The whole of 21st-century pill-pop has a sound, too. It's a smoothness, a softness, a steadiness. An aversion to unanticipated left turns. It isn't new, but it's increasingly everywhere. You can hear it in the Weeknd's demulcent falsetto, in Rihanna's unruffled cool, in Drake's creamier verses, even in Justin Bieber's buffed edges. Out on the dance floor, it's most evident in the cushiony pulse of tropical house, a softer style that Kygo and other big-time producers have used to mitigate the intensity at various EDM festivals in recent years.
In a way, modern music has always been pill music. Drugs and pop were both permanently stitched into America's cultural fabric shortly after World War II, back when a menu of new psychotropics was being sent to market around the same time rock-and-roll was being born. Both have provided comfort ever since — a parallel that surely isn't lost on Del Rey, whose inconspicuous lullabies frequently conjure the blurry romance of yesteryear's American Dream.
In rap music, whose artists are more concerned with owning the future, some have aimed to re-create the effects of contemporary psychotropia while others have struggled to quit cold turkey. On his Grammy Award-winning 2016 album, "Coloring Book," Chance the Rapper kicked his Xanax habit in rhyme: "Last year, got addicted to Xans/Started forgetting my name and started missing my chance." On a track from 2014, Schoolboy Q recounted his trials with an entire cabinet of prescription drugs: "Percocets, Adderall, Xanny bars, get codeine involved/Stuck in this body high, can't shake it off." Last year, Isaiah Rashad rapped with disdain about the Xanax addiction that nearly cost him his career: "Pop a Xan, baby. . . . Only pop it 'cause you heard it in a song."