"When Society Loses A Healthy Founding Myth, It Descends Into Chaos"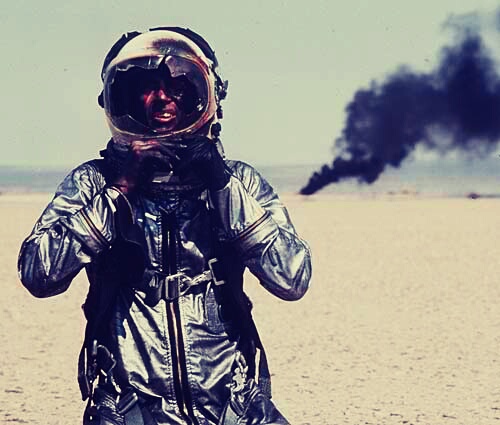 Are we hypochondriacs or are we really very sick?
Many among the Silicon Valley super-rich and deep-pocketed folks are increasingly convinced U.S. society may collapse and are working accordingly on plans to allow them to ride out the storm. Escaping an American nightmare isn't just for Peter Thiel anymore, as some of his peers are purchasing wooded acreage, stocking up on gold coins and learning survival skills. Prepping 2.0 is for the money makers more than the Jim Bakkers.
What could be spooking them so? We now have more guns than people, traditional institutions are under siege, wealth inequality is spiraling out of control, political polarization has reached its zenith, climate change is worsening, a seeming sociopath is in the White House and tens of millions of citizens are looking for someone, anyone, to blame. Doesn't sound like a menu for a Sunday picnic.
In an excellent New Yorker piece, Evan Osnos reports on the financial elite readying themselves for the big withdrawal. One retired financial-industry lobbyist tells him: "Anyone who's in this community knows people who are worried that America is heading toward something like the Russian Revolution."
An excerpt:
Last spring, as the Presidential campaign exposed increasingly toxic divisions in America, Antonio García Martínez, a forty-year-old former Facebook product manager living in San Francisco, bought five wooded acres on an island in the Pacific Northwest and brought in generators, solar panels, and thousands of rounds of ammunition. "When society loses a healthy founding myth, it descends into chaos," he told me. The author of Chaos Monkeys, an acerbic Silicon Valley memoir, García Martínez wanted a refuge that would be far from cities but not entirely isolated. "All these dudes think that one guy alone could somehow withstand the roving mob," he said. "No, you're going to need to form a local militia. You just need so many things to actually ride out the apocalypse." Once he started telling peers in the Bay Area about his "little island project," they came "out of the woodwork" to describe their own preparations, he said. "I think people who are particularly attuned to the levers by which society actually works understand that we are skating on really thin cultural ice right now."

In private Facebook groups, wealthy survivalists swap tips on gas masks, bunkers, and locations safe from the effects of climate change. One member, the head of an investment firm, told me, "I keep a helicopter gassed up all the time, and I have an underground bunker with an air-filtration system." He said that his preparations probably put him at the "extreme" end among his peers. But he added, "A lot of my friends do the guns and the motorcycles and the gold coins. That's not too rare anymore."•