"Where Do The Dislodged Go?"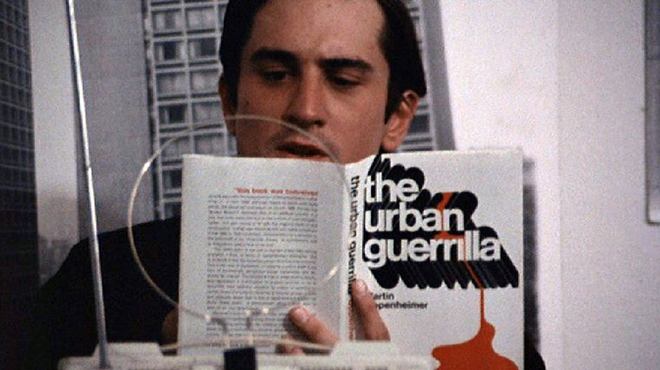 New York City was always about money, but it wasn't only about it. Now it is. 
The economist Tyler Cowen believes American cities will be only for the rich in the not-too-distant future, and that we'll look back in wonder that poor people used to actually live in such glamorous places. I still don't believe that's true–or don't want to believe it–but the NYC non-rich are being treated like suspects and moved out to the edges until they fall off. And it's a long way down from there.
Real estate prices are booming, a global market snaps up addresses, Airbnb helps move rental stock off the market and subsidized rents are quickly disappearing. Sometimes I still like it here, walking in Soho or buying books at the Strand, but I do increasingly feel like an expat in the city where I've always lived.
From Michael Greenberg's New York Review of Books piece about the documentary Homme Less:
The spike in prices has profoundly altered the psychology of these neighborhoods, threatening the security of thousands of long-term residents, many of them families with working parents. The transformation has been dizzyingly abrupt. The process of repopulating a neighborhood with a wealthier class of residents that took twenty years on the Lower East Side during the late 1990s and early 2000s can now occur in five years or less in some parts of Brooklyn and Queens.

In August 2013, for example, Burke Leighton Asset Management bought 805 St. Marks Avenue, a pre-war, six-story building with two hundred apartments in the Crown Heights section of Brooklyn, for $ 22 million. In May, a little more than a year and a half later, they sold it to a Swedish real estate company called Akelius for $ 44 million. Akelius's CEO said that he decided to invest in Crown Heights when he saw an increasing number of young people with "single-speed bicycles" in the neighborhood. I've no knowledge of Akelius's plans for the building, but the only sure way to derive a reasonable return from this level of investment would be to find a means to deregulate the rent-stabilized apartments, and this invariably involves dislodging the families who live in them.

Over the past fifteen years New York has lost more than 200,000 units of affordable housing—20 percent of the current stock. The rate of loss has accelerated in recent years, putting the future of the city's remaining rent-regulated apartments in grave doubt. What becomes of a city that economically bars its working class from living in it? New York may be in the process of finding out. Once apartments become deregulated, they never come back.

Where do the dislodged go? And how many are there?•
This entry passed through the Full-Text RSS service – if this is your content and you're reading it on someone else's site, please read the FAQ at fivefilters.org/content-only/faq.php#publishers.