Witless to History: trophy daughter Ivanka's role at G20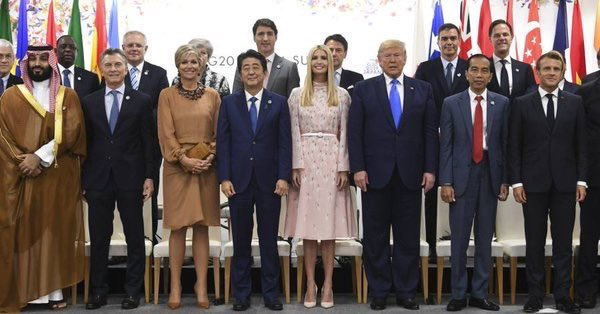 Darn that product placement and free media., Trumpian diplomacy is brand-building and celebrity photo-ops.
Remember that Trump once owned a models agency and that they were also often used to populate Trump properties events, "because if you're a star…"
Ivanka is now Mrs. Leonard Zelig or Mrs. Forrest Gump, brand representative for new apartments in Osaka and elsewhere, because Asians think she's a princess/goddess.
All those trademarks including the new ones created since the inaugural, the grift continues.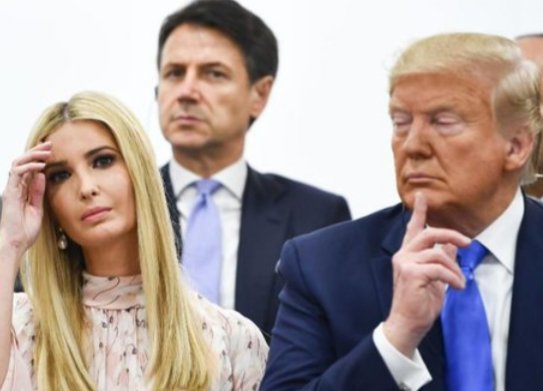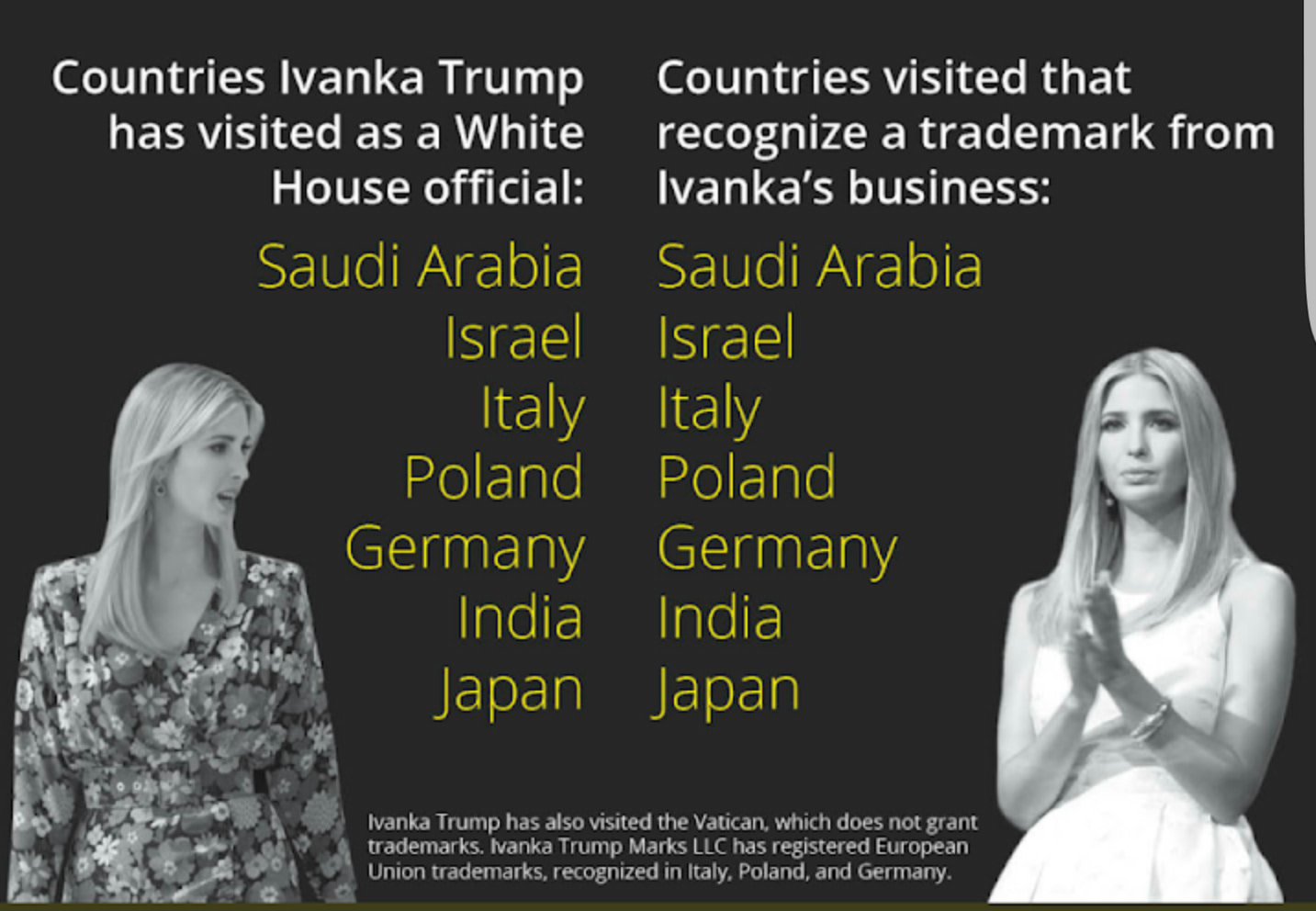 Then Twitter began to photoshop #unwantedIvanka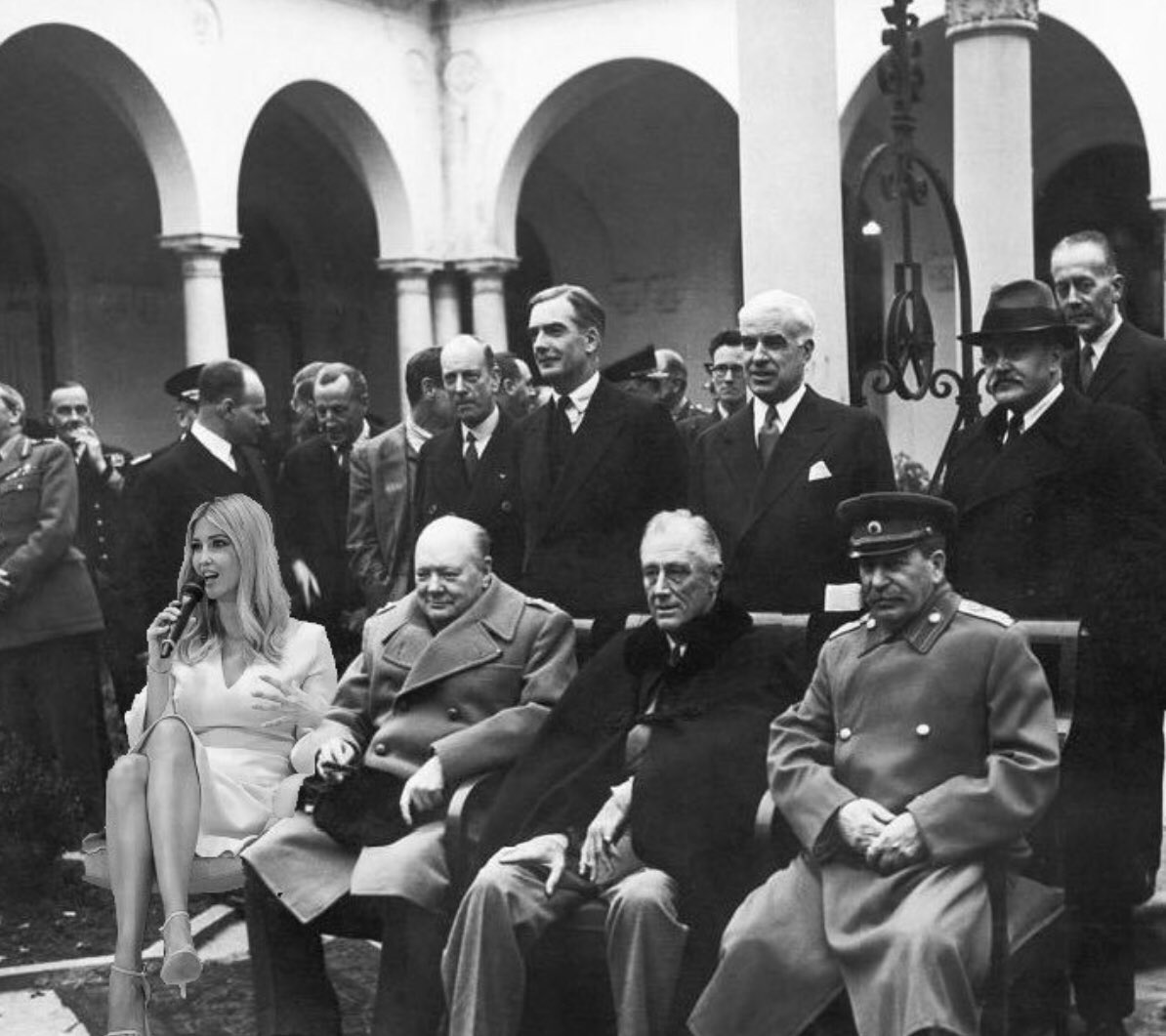 More stunts:
Another forged endorsement for a Nobel Peace Prize can't be far behind.