Analytics Achievers Wanted for FICO Decisions Awards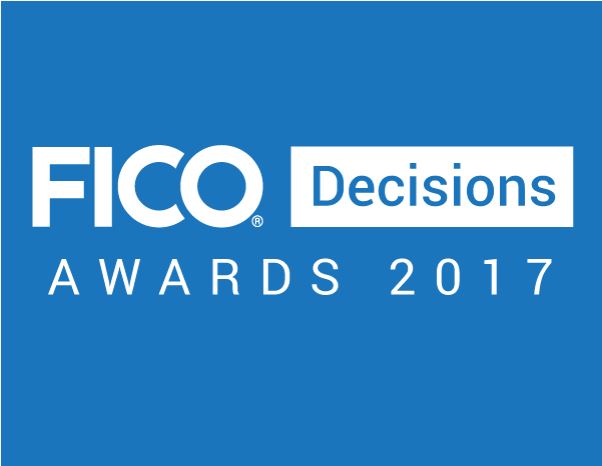 A company that solved an "unsolvable" wind farm optimization problem. An automaker that uses analytics to keep more delinquent customers in their cars. An airline that uses optimization throughout its business to improve customer service and efficiency.
These are just some of the past winners of the FICO Decisions Awards – and now it's time to find the next set of innovators. We're looking for companies that are achieving outstanding success using FICO analytics and decision management solutions.
Awards will be presented in six categories:
Artificial Intelligence and Machine Learning
Customer Onboarding and Management
Debt Management
Decision Management Innovation
Fraud Control
Regulatory Compliance.
Winners will receive recognition at FICO World, which will be held April 16-19, 2018, in Miami. Winning implementations will be featured in conference activities, and two representatives of each winning company will receive complimentary conference passes.
Nominations are due September 1, and winners will be announced in early October.
As in past years, we've assembled a panel of independent judges with deep industry expertise. This year's judges include:
Giorgi Alibegashvili – Strategic Project Manager, TBC Bank (2016 award winner)
Julie Conroy, Research Director, Aite Group
Doug Gray, Director, Enterprise Data & Analytics Technology, Southwest Airlines (2016 award winner)
Joy Macknight – Transaction Banking and Technology Editor, The Banker
Daniel Mayo, Chief Analyst, Financial Services Technology, Ovum
The FICO Decisions Awards can really illuminate your success. After Toyota Financial Services won in 2015, they were written up in several publications, including this article in CIO World, and then were named to the InformationWeek Elite 100.
For more information and to enter a nomination, visit www.fico.com/decisionsawards.