Analytics Reveal What New Credit UK Consumers Can Afford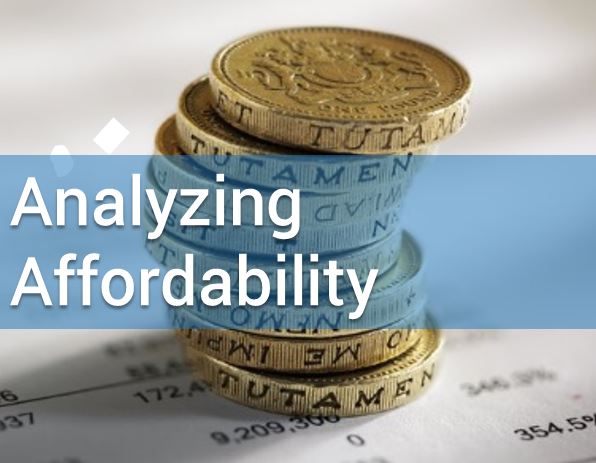 In the UK, affordability risk has been the subject of increased scrutiny by the Financial Conduct Authority, which, in consultation with lenders, has begun a process of stricter control in terms of treatment of consumers and assessment of their financial vulnerabilities. The goal has been to stop the rising numbers of British borrowers in a state of persistent debt.
At Money2020 today in Amsterdam, we took an important step toward helping UK lenders crack this puzzle. Along with our partners Equifax, we launched a product to address the combined issue of credit and affordability risk, initially in the UK market.
This product stems from extensive research into affordability risk, summarized in a recent white paper written by my colleague, Dr. Andrew Jennings. It's a hot issue because consumers have a huge appetite for credit, and more "credit-hungry" consumers will normally present a greater risk to lenders. Still, it has been very difficult for a lender to understand the pressures on any consumer in terms of their ability to absorb more credit and pay off the required instalments, without placing unbearable stress on their finances.
During origination, a lender can ask for evidence of income and expenditure if required, and also use data available from sources such as credit bureaux to try to understand the financial circumstances of the applicant. But what happens after a loan is approved, when, say, a lender wants to increase a customer's credit line, or cross-sell them a new credit product?
It is infeasible to continually request paperwork from a consumer to continue to assess affordability risk. In many respects, understanding the pressure consumer has in meeting their financial obligations cannot be measured.
The FICO® Risk and Affordability Decision Suite, powered by Equifax, is a result of significant research and development by FICO and Equifax and combines a suite of over 46 curated decision keys, including 5 analytics from both FICO and Equifax.
These include:
A new consumer-level FICO® Customer Management Score for risk assessment, developed using a combination of traditional methodologies and machine learning techniques
A Balance Change Sensitivity Index that identifies which customers would have a significant change in Probability of Default (PD) if they had a sizeable change in their credit card balance
An Indebtedness Score, developed on a consumer-level outcome definition to identify customers that are more likely to fall into arrears due to unsustainable credit commitments and higher debt-to-income levels
An Affordability Index, which uses trended information on the level and consistency of the funding of the customer's principal current account and overdraft utilisation to provide new insight into a customer's cash-flow and affordability position.
When considering the affordability stress on a consumer, it's critical to use the most up-to-date data. This solution streamlines the delivery of data from Equifax and presents it to the decision processing system of a lender or processor, on a daily basis just in time for account cycling and decisioning in a fully end-to-end managed solution.
For more information on the research behind this solution, read our white paper, A New Challenge for Risk Management: Understanding Consumer Affordability Risk.