FICO Blogger Scott Zoldi Named to Analytics 50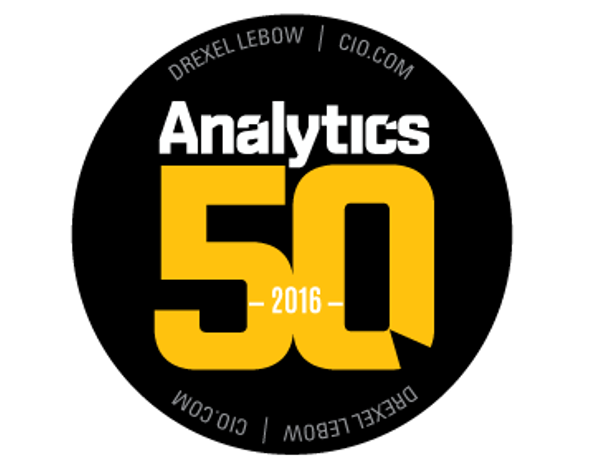 One of the key contributors to this blog, Dr. Scott Zoldi, has just been named one of the winners of the first Analytics 50 Awards by Drexel University's LeBow College of Business and CIO.com. The awards program honors 50 executives who are using analytics at their organizations to solve business challenges.
Scott, who is FICO's chief analytics officer, received the award for his leadership in developing new analytic technologies to reduce payment card fraud, by detecting rapidly changing criminal methods. He led the development of a patented adaptive analytics technology and multilayered self-calibrating analytics, deployed in the company's FICO® Falcon® Platform, which protects 2.6 billion payment cards worldwide.
This solution can leverage a client's fraud experience in near real-time to adjust model weights, without the need for time-consuming off-line training. FICO also created a patented technology called behavior-sorted lists, which identifies an individual cardholder's specific spending patterns at preferred merchants and individualized transaction patterns.
By adding adaptive analytics, one large U.S debit card issuer realized an 18 percent improvement in real-time fraud dollars detected, and a relative reduction of 11 percent in account false positive ratio, saving millions of dollars per year and improving the customer experience for its cardholders. One international card issuer has experienced a 17 percent reduction in false-positive cases with no negative impact on real-time fraud dollars detection rate. For transactions that occur at a cardholder's favorite merchants, bank clients have seen a reduction in false-positive occurrences of 35-50 percent, contributing to significant increases in customer satisfaction.
"With the ever-growing threat of data breaches and identify theft, predictive solutions such as FICO's use of adaptive analytics are exactly the types of innovate safeguards needed to protect the consumer," said Murugan Anandarajan, PhD, Department Head of Decision Sciences and MIS at Drexel University.
Congratulations, Scott! You can follow Scott on Twitter @Scottzoldi.