How Do Indian Organizations View Cyber Risk?
Our second annual cybersecurity survey has revealed some interesting insights into business attitudes in India. Completed in partnership with independent research company Ovum the telephone survey covered 500 senior executives in 11 countries. Indian firms in financial services, telecommunications, retail and ecommerce, and power and utilities were represented in the findings.
Indian Firms Are Overly Confident About Their Cybersecurity
Despite the growth in data breaches, security managers at Indian firms are incredibly confident in their cybersecurity preparedness, according to a new survey conducted by research and consultancy firm Ovum for Silicon Valley analytics firm FICO. Eighty-eight percent of executives from Indian firms said their firm was better prepared than their competitors in their industry. Financial services and utility respondents were least realistic, with 100 percent rating their firm as above average or as top performers, while retail services had the highest percentage who said their firms were top performers at 60 percent.
Despite this confidence, almost 1 in 3 organizations are limited to tools that provide only a point-in-time assessment of what their cybersecurity risk is, or do not currently have a robust assessment program.
In the coming year, the majority (56%) of Indian firms felt that the level of cyber-threats and data breach activity will go up. However, it was financial services firms that were the most pessimistic with 80 percent expecting an increase. This was in contrast to Indian utility companies where all respondents thought the threat activity would remain the same.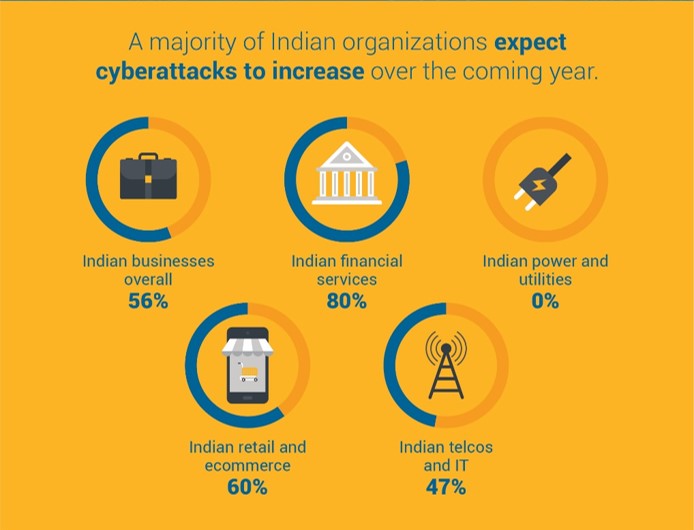 8 in 10 Indian Firms Have Cybersecurity Insurance — But Only Half Say It Is Full Coverage
The number of Indian firms with cybersecurity insurance was 82 percent. This places India second, behind only the UK across the 11 countries surveyed. However, the number of firms reporting comprehensive coverage sits at about half (48 percent) showing there is still a level of risk taken by business in India.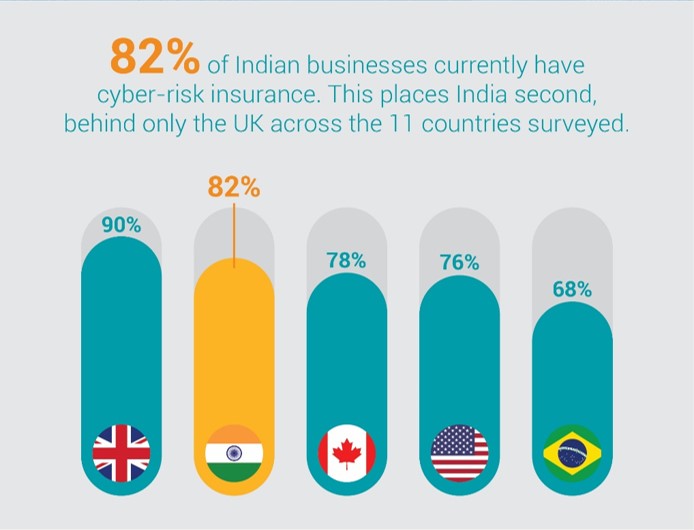 When FICO's respondents were asked if they felt their insurance premiums were based on an assessment that accurately reflected their risk profile, 44 percent of firms said yes. Only 17 percent said firms said premiums were based on an inaccurate analysis, 32 percent said they were based on industry averages and 7 percent on unknown factors.
Indian telecommunications firms were the most likely to have cybersecurity insurance — 80 percent had insurance while 60 percent reported it as comprehensive to their level of risk. This compares well to financial services, where 40 percent of firms have comprehensive coverage.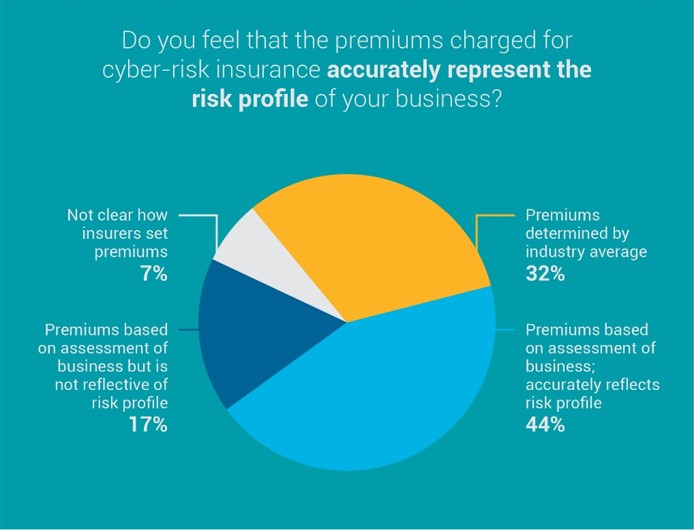 Want to learn more? Check out our previous posts on the cybersecurity survey: