Three Keys to Advancing your Digital Transformation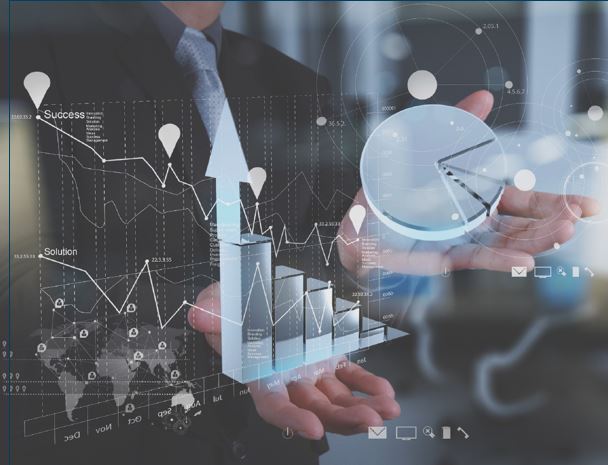 With today's proliferation of data, digital transformation (DX) has become more than a hot topic: It's an imperative for businesses of all shapes and sizes. The collision of data, analytics and technology has businesses, analysts and consumers excited — and scared — about what could happen next.
On one hand, everyone from banks to bagel shops and travel sites to tractor manufacturers have found new ways to connect the dots in their businesses while forging stronger, more dynamic customer engagement. Artificial intelligence (AI) has come of age in technologies such as smart sensors, robotic arms, and devices that can turn lights and heat on and off, adjust for changes in conditions and preferences, and even automatically reorder food and supplies for us.
However, today's Chief Analytics Officer (and Chief Data Officer and Chief Digital Officer, for example) faces both the promise and precariousness of digitizing business. While significant opportunities abound to drive revenues and customer connectivity, any leader will freely confess there are myriad technological, business and human obstacles to transforming even one element of business, introducing a new unique product or even meeting regulatory requirements.
The Big Data Dilemma
Big Data is at once the promise of the DX and its biggest roadblock. A recent Harvard Business Review article put it succinctly: "Businesses today are constantly generating enormous amounts of data, but that doesn't always translate to actionable information."
When 150 data scientists were asked if they had built a machine learning model, roughly one-third raised their hands. How many had deployed and/or used this model to generate value, and evaluated it? Not a single one.
This doesn't invalidate the role of Big Data in achieving DX. To the contrary: The key to leveraging Big Data is understanding what its role is in solving your business problems, and then building strategies to make that happen — understanding, of course, that there will be missteps and possibly complete meltdowns along the way.
In fact, Big Data is just one component of DX that you need to think about. Your technology infrastructure and investments (including packaged applications, databases, and analytic and BI tools) need to similarly be rationalized and ultimately monetized, to deliver the true value they can bring to DX.
Odds are many components will either be retired or repurposed, and you'll likely come to the same conclusion as everyone else that your business users are going to be key players in how DX technology solutions get built and used. That means your technology and analytic tools need to allow you the agility and flexibility to prototype and deploy quickly; evolve at the speed of business; and empower people across functions and lines of business to collaborate more than they've ever done before.
Beyond mapping out your overarching data, technology and analytic strategies, there are several areas to consider on your DX journey. Over the next three posts, I'll focus on how to:
Visualize your digital business, not your competitors'
Unleash the knowledge hidden within your most critical assets
Embrace the role and evolution of analytics within your journey
To whet your appetite, check out this short video on the role of AI in making DX-powered decisions.