Tag Archives:
Awarded
For the third year in a row, FICO was honored with the Drexel LeBow Analytics 50 award for our innovative work on the FICO® Safe Driving Score. The university's Center for Business recognizes 50 organizations nationwide, who leverage analytics in notable and innovative ways to solve business problems. Industry honorees include retail, insurance, sports, healthcare, transportation and finance. Drexel University's LeBow College of Business believes analytics strides should be paired with a clear organizational strategy for the most significant impact. Thanks to the Analytics 50 Award, the university is making sure businesses who reach this achievement don't go unnoticed. Can Arkali, senior director of Scores and Predictive Analytics at FICO, was at awards ceremony in Philadelphia in May to accept the award.
FICO launched the FICO® Safe Driving Score in 2016 in partnership with global risk management leader, eDriving. Per the National Highway Traffic Safety Administration, human error accounts for 94% of crashes, and together, FICO and eDriving believe that proper education and reinforcement of safe driving behaviors can help make roads safer. The FICO® Safe Driving Score has been used in Fleet Safety Management programs by global industry leaders with fleets of tens of thousands of drivers in service, delivery, and sales sectors.
The FICO® Safe Driving Score leverages telematics-based driving data provided by MentorSM, eDriving's smartphone application, on an opt-in basis. The driving data is leveraged to predict the likelihood of future driving incidents by evaluating driving behaviors, such as acceleration, braking, cornering, speeding and cellphone distraction. In addition, the FICO® Safe Driving Score offers a significant level of transparency by providing actionable insights into what specific driving behaviors drivers need to demonstrate to improve their scores or to maintain current high-level scores. Through the MentorSM app, the FICO® Safe Driving Score provides a driver's risk score after each valid trip and over time. The higher the score, the more likely a driver is to display safe driving behaviors and to avoid collisions in the future.
With the support and recognition from organizations such as Drexel University, FICO® is empowered to continue innovating. And as the FICO® Safe Driving Score becomes more accessible, companies will have the advantage of enabling safer driving behavior moving forward, which will ultimately help their employees return home safe to their families every night.
To read more about the Drexel LeBow Analytics 50 award and its recipients click here.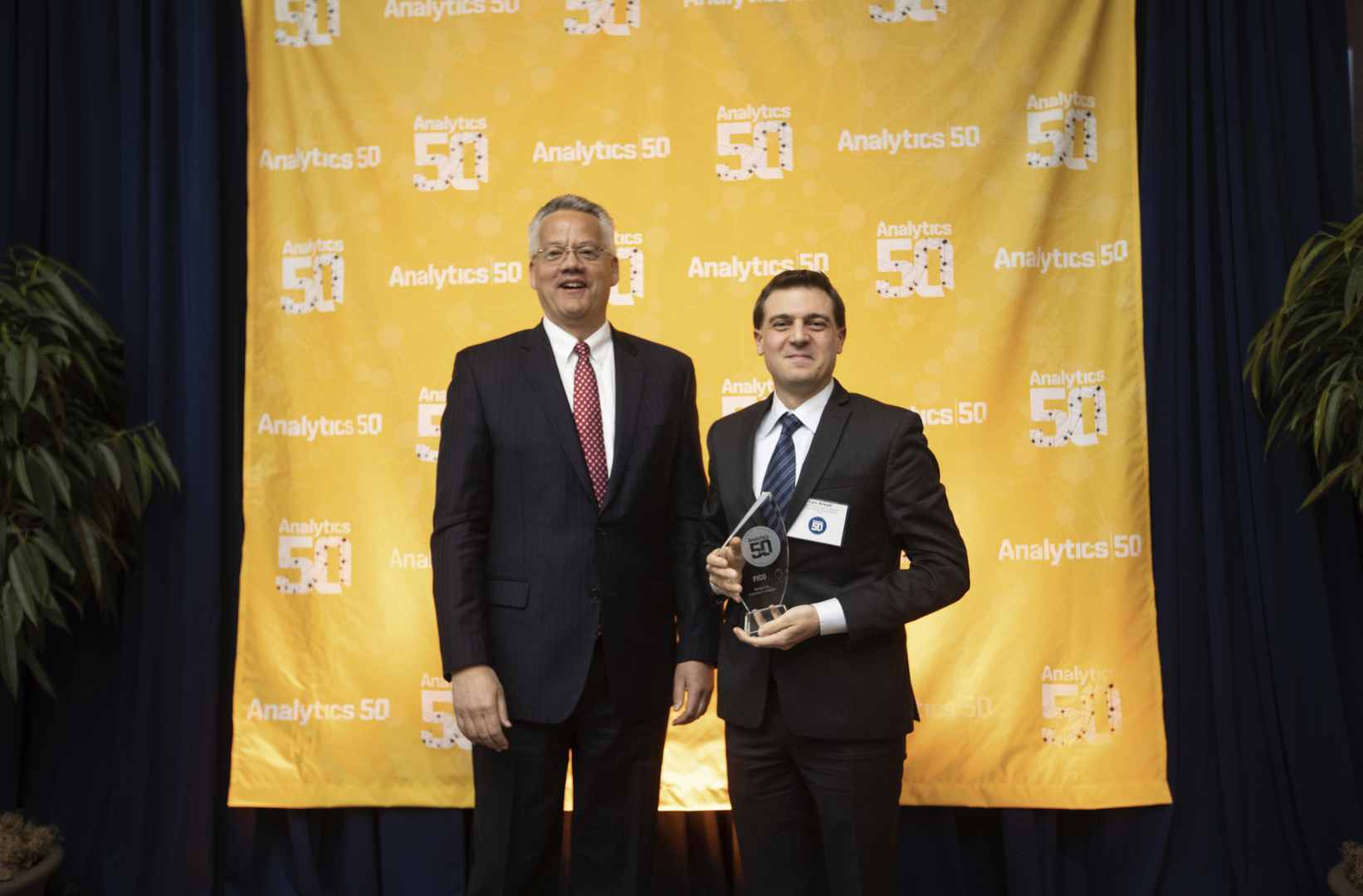 Peer-to-peer review site G2 Crowd recently awarded TIBCO Cloud Integration their Leader badge, the highest of four distinctions a vendor can receive from the site. The award is based on the satisfaction of business users as well as market presence, calculated based on the quality and quantity of reviews written.
Your peers and analysts agree that 2019 is the year for TIBCO Cloud Integration. In January, TIBCO Cloud Integration was recognized by top analyst firm Forrester, having been named a leader in the Forrester Wave™: Strategic iPaaS and Hybrid Integration Platforms, Q1 2019. The platform also recently received the Top Rated Award from peer-review site TrustRadius.
What is it about TIBCO Cloud Integration that drives users to give it such high reviews? Let's hear from them directly:
One reviewer shared that the platform is "excellent for data migration" and that they use it "for CRM to GP integrations. From a functionality standpoint, the tool is 100% effective."
Another explained that they'd used the platform for a long time, and it continues to improve. "The very first interface I came across and still value. High performance, and robust capabilities. The best part is that now it is cloud deployable, which is easy to access and maintain, and is now much easier to use."
The ability to work on-the-go is crucial to this reviewer's success: "The biggest thing I like about TIBCO Cloud Integration is the ease of use that the software provides. There is very little learning curve, and the software is very user-friendly. The biggest benefit to me in my role is the ability to work on the go. I am able to start a project in the office and pick up where I left off on the go, without skipping a beat. This is vital to my role."
Excellent customer service is just as important to many reviewers as the quality of the software itself. Fortunately, many agree that TIBCO Cloud Integration exceeds expectations in both areas: "The user interface makes it easy to create a data mapping from source to target. They provide all the tools needed to create a connector if needed. Their customer service goes above and beyond helping to make sure you understand the product and how to overcome any issues you might encounter."
For more on what customers have to say about TIBCO Cloud Integration, or if you'd like to share feedback based on your own experience with TIBCO solutions, visit our G2 Crowd product review page. To see what TIBCO Cloud Integration can do for your organization, request a free trial today.