Tag Archives:
corps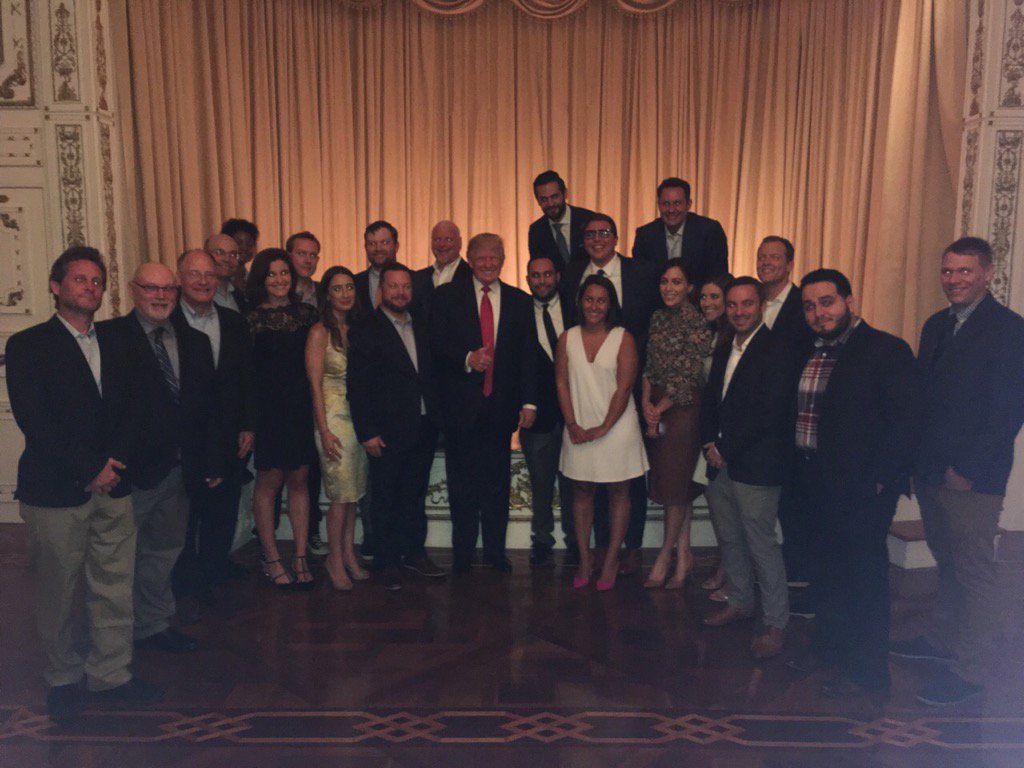 Are these "journalists" blinking hostage messages in Morse code while having off-the-record drinks with Gasbag?
So the two guys who gave us "Game Change" the movie, book, dessert topping and floorwax, are now simply "jocular" as their program "With All Due Respect"  bit the dust.
As blocked as Mark McKinnon's LBJ hat, Halperin & Heilemann reached the end of their professional journalism careers to become Beltway game show hosts in their Showtime series "The Circus".
As we now see on the eve of Orange Gasbag's regime, these Siamese twins playing the role of Steve Wilkos in a bad political imitation of the Jerry Springer show. 
Their future as whipping boys for Amber Wighat will come with whatever hagiography emerges soon.
On the other hand we get something we sometimes get with Anthony Bourdain, snarkiness over expensive dinners. Only in the case of HalHeiny, they give us the usual Beltway cynicism derived from enabling the kleptocracy's ideology du jour, which in this cycle it's that Dixiecrat revisionism that keeps the less polite terms for ethno-nationalism still in power. Do HalHeiny ever talk to POC.
The Circus: Inside the Greatest Political Show on Earth

 "The Circus reveals a more human side of the candidates and paints a clear picture of how grueling life can be on the campaign trail, yet the show fails to provide the type of candid analysis and discourse it alludes to during this incredibly unique and cantankerous election cycle."[4] 
Definitely not "Woodstein" as in Woodward & Bernstein.
Mike Bloomberg has a fun pet name for the pair of journalists who are the face of his company's politics coverage, two big spenders whose 5 p.m. weekday show is "entertainment," he said.

At a town hall on Thursday at Bloomberg LP's Washington bureau, according to several sources with knowledge of the meeting, the former New York mayor said he refers to Mark Halperin and John Heilemann, who host "With All Due Respect" on Bloomberg TV, as "Haldeman and Ehrlichman." (Bloomberg has since apologized for his remarks. See update below.)

That's a reference to two of Richard Nixon's most notorious deputies who eventually went to jail over the Watergate scandal…

In a memo to staff Bloomberg Politics staff, Bloomberg apologized for making the Haldeman/Ehrlichman reference, saying it was a "jocular comparison" that was not meant to be disparaging.