Tag Archives:
CrashTest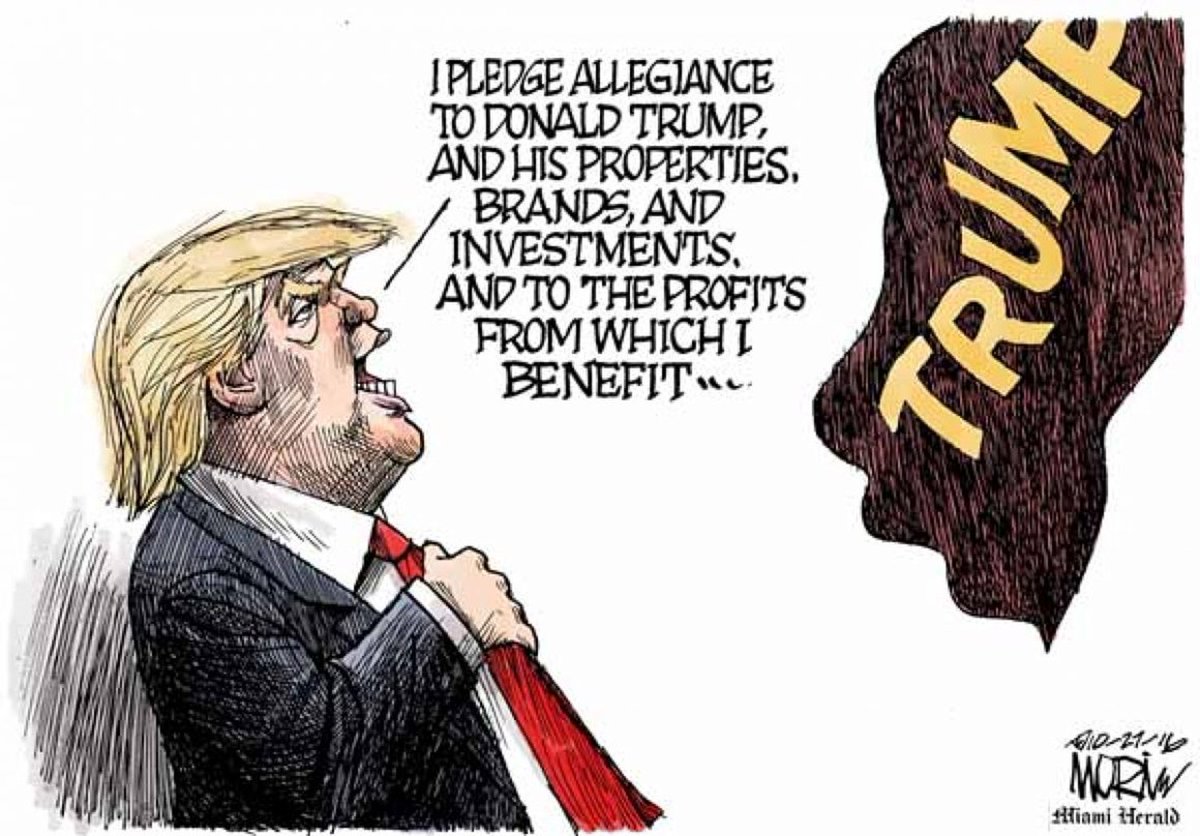 Today in fakery we have Trump complaining about a free press, as he urges the withdrawal of broadcast rights, suggesting that he doesn't have enough control of a government agency in which the GOP has a majority vote. The reality of course is an attempt to rile his base. To what end might be more distractions from #TrumpRussia.

Demean? Trump probably felt slighted by Eminem again because of the 2004 video cameo by Trump touting Eminem's run for president in 2020. In a choice between Eminem and Trump it's six to five and pick'em
And in more interesting mischief on the heels of some negative FB media coverage.
Web watchdog Down Detector has confirmed that Facebook is experiencing an outage this morning.
---
The prevailing question is who profited from this fake story considering that it drove share prices up. More interesting is Trump's cheerleading a stock market while the real threats to the economy remain and increase with a tax proposal that is largely about Trump's personal financial gain. Even more interesting is how Russian active measure interference in social media may be having economic rather than political implications.
---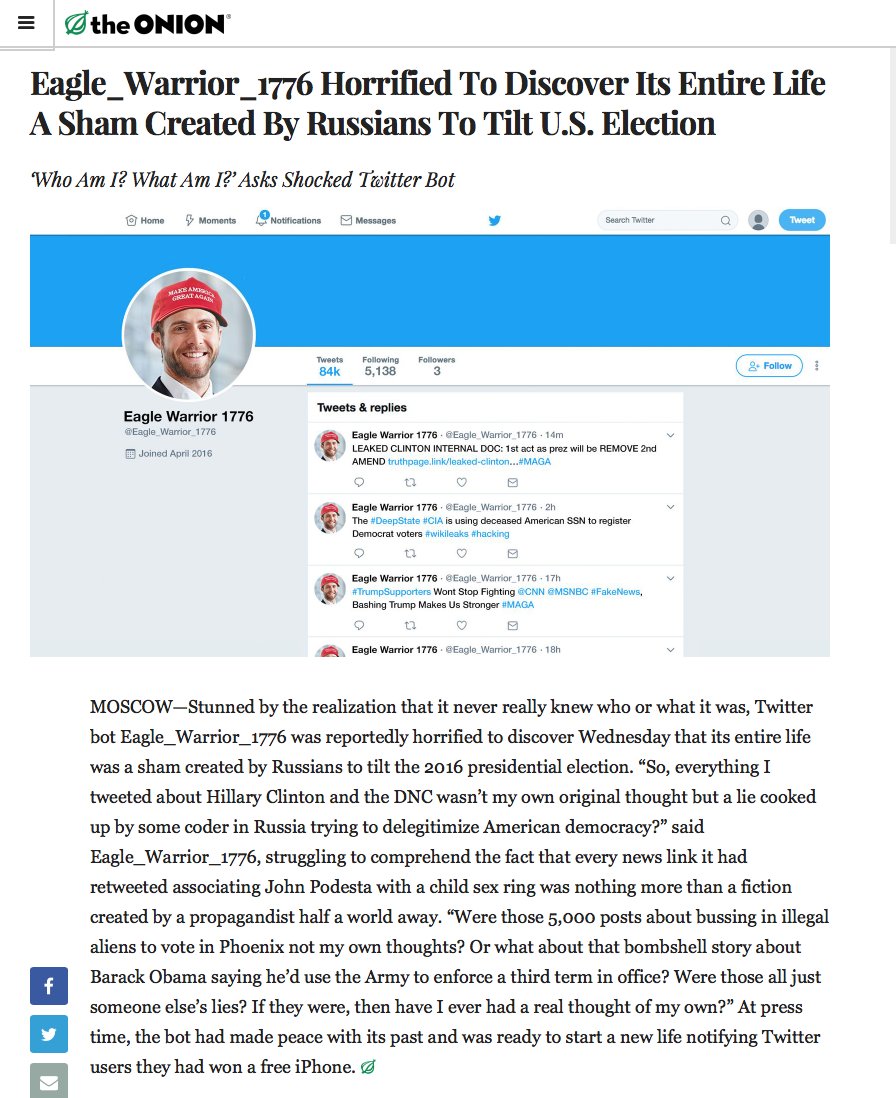 ---
More interesting is whether Kelly's deputy's possible move really does mean that Kelly is in trouble, considering how WH staff come and go. Other reports had her being the lightning rod for staff displeasure at Kelly's attempt to rein in the breeziness of WH operations.
Kirstjen Nielsen's no-nonsense style has rankled some in the White House, who had grown accustomed to a freewheeling West Wing under Kelly's predecessor, Reince Priebus. But Nielsen has been instrumental in Kelly's efforts to push Trump and his senior aides to use the disciplined policymaking processes of previous administrations, which has limited the flow of paper to the president as well as the stream of advisers who had breezed in out and of the Oval Office.