Tag Archives:
Educational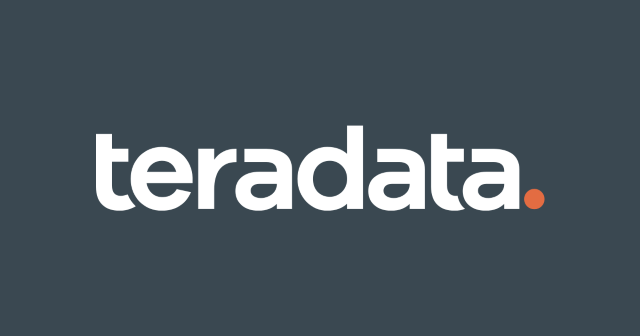 Expanded partnership with the University of Arkansas brings Vantage into the classroom for faculty and students from academic institutions around the world
Teradata
(NYSE:
TDC
), the cloud data and analytics company, today announced a significant expansion of the
Teradata University for Academics program
, ensuring that students looking to build careers in the growing big data and analytics marketplace are fully prepared and already familiar with the leading data analytics platform,
Teradata Vantage
.
The Teradata University for Academics program, which for twenty years has provided access to Teradata technology and resources for schools who opt into the curriculum, is now offering complimentary technical education for anyone in the academic community – regardless of their association with Teradata. Also expanded is the coursework offered from Teradata, which now includes more than 145 hours of online technical training. These on-demand web-based courses, which can be taken for free as part of any university syllabus, include lab simulations and certification programs meant to teach both basic and advanced skills in SQL, Machine Learning, Automation and more. Popular courses include Teradata SQL, Big Data Concepts, Breaking the Language Barrier: When to Use Python, R and SQL, and Introduction to Data Science Process.
In addition to this unprecedented access to technical training, Teradata is also announcing an expanded
partnership with the University of Arkansas
to allow students and faculty from any university, worldwide, to gain hands-on experience with Teradata Vantage.
"While the decades-long partnership between Teradata and the University of Arkansas has always focused on preparing students for careers in big data, the resources we are now able to provide are truly unique for a university setting," said Dr. Ron Freeze at the University of Arkansas. "We pride ourselves on turning out students that are not only educated in the theory of data and analytics, but who can also hit the ground running with real-world experience and insight. Offering this enviable academic opportunity to faculty and students from other colleges and universities is our pleasure."
Teradata recently donated a new, state-of-the-art Vantage platform to the University of Arkansas, who agreed to provide direct, hosted access to the platform for tens of thousands of students from hundreds of colleges and universities. This is an expansion of the existing Teradata University for Academics program, whose most active participants hail from a wide variety of colleges worldwide, from Duke University and Oklahoma State University, to NIDA in Thailand.
"Teradata's customers are some of the largest, most visionary companies in the world and they run their businesses on data. Nearly all of them need more data scientists and analytics experts, so we're doing our part to make an education in data and analytics easily accessible," said Susan Baskin, Director of Global Customer Education and Teradata University for Academics. "Our long-term partnership with the University of Arkansas is critical to that education because it provides the real-world experience that students need and companies value. When a graduate can lean on their practical experiences of using Vantage in the classroom – and showcase their certification to prove it – it heightens their market appeal while also making it easier for our customers to hire the qualified talent they need."
To augment the practical experience of the program, Teradata also partners with the University of Arkansas to provide curated and anonymized data sets from companies such as Sam's Club and Dillard's. Available for free — courtesy of strong relationships cultivated by the University of Arkansas — students access, work with, and find insights using these real-world, massive data sets in the Teradata Vantage platform, ensuring that their academic experience can easily translate to a real-world setting.
About University of Arkansas
The University of Arkansas provides an internationally competitive education for undergraduate and graduate students in more than 200 academic programs. The university contributes new knowledge, economic development, basic and applied research, and creative activity while also providing service to academic and professional disciplines. The Carnegie Foundation classifies the University of Arkansas among fewer than 2.7 percent of universities in America that have the highest level of research activity.
U.S. News & World Report
ranks the University of Arkansas among its top American public research universities. Founded in 1871, the University of Arkansas comprises 10 colleges and schools and maintains a low student-to-faculty ratio that promotes personal attention and close mentoring
There is nothing more rewarding than witnessing the awe of children when they open up a computer for the first time. What a thrill to see their eyes light up as they eagerly learn skills which could fundamentally change their future, as well as the future of their families, and even their country.
That is what I got to experience firsthand when we taught software coding – the language of the digital world – to primary school students and their teachers during Africa Code Week this past May in Rwanda.
Today's youth are our future leaders, consumers, and entrepreneurs – and they will be driving economic growth all around the world. Programs such as Africa Code week provide the gateway to this growth. The coding workshops give these children educational opportunities that will help them become a thriving members of the 21st century workforce and a cornerstone of Africa's economic development.
Improving people's lives through digital literacy
Africa Code Week, which aims to empower future generations in Africa with coding tools and skills, may be one of the largest digital literacy initiatives in the world. The program kicked off in 2015 and it has already touched the lives of nearly 90,000 African children and youth.
This year, we are aiming even higher. We want to reach 150,000 additional students, plus thousands of teachers. And from what I experienced in Rwanda, I can tell that the 2016 program is off to a good start.  It was inspiring and exciting to see the happiness, concentration, and focus of the students and teachers I met during these workshops. And it was particularly humbling to witness the hope for a better future for them and their country.
A key step to digital transformation in Rwanda
According to the World Economic Forum on Africa, Rwanda is transforming itself in a big way. The country is emerging as a regional high-tech hub and boasts one of sub-Saharan Africa's fastest GDP growth rates. It is one of the continent's most competitive economies and a top reformer in improving the business environment. Yet, as the Forum notes, there's more work to do to accelerate development. Digital transformation is key to expanding this country's socio-economic opportunities.
This is why Africa Code Week – and digital literacy – is so important. Young people around the world need to be taught the right skills, now, so they can thrive in the digital economy. "Today literacy should go beyond just knowing how to read and write, even beyond digital literacy — knowing how to use computers," says Jean Philbert Nsengimana, the Minister of Youth and ICT of the government of Rwanda. "Basic literacy for the next generation should be about coding."
As timing would have it, the 26th World Economic Forum on Africa convened in Rwanda at the same time as Africa Code Week. During a session on the urgency of digital literacy, Nsengimana shared, "We are a country that is in a hurry. We are on a journey to transform its people and its economy."  He added that the young generation – the digital natives – has the opportunity to shape the country's digital transformation. "Having an opportunity like Africa Code week, really learning this new skill at a very tender age, so that it becomes the new standard of basic literacy – I think it is an opportunity that is unprecedented."
Award-winning education
Last year's Africa Code week recently won an "Education of the Future" Communication 4 Future (C4F) Davos award from the World Communication Forum Association. According to C4F, "Skillful communication teams of educational organizations and initiatives who stand out with their innovative approach to education and who can efficiently promote creativity among students are the key to a better world."
Yes, Africa Code Week is an innovative approach – and it is certainly key to a better world.
Our long-term goal is to empower more than 200,000 teachers and improve the lives of 5 million children and youth within the next 10 years. And together with SAP, hundreds of partners spanning local African governments, non-profit organizations, educational institutions and businesses, will help make this happen.
Helping the world run better and improving lives is SAP's higher purpose, and today's youth are a key part of this. We are proud to help these African children become the workforce and innovators of the future. This endeavor also contributes towards the achievement of the United Nations 17 Sustainable Development Goals, specifically goal 4, which is dedicated to ensuring inclusive and quality education for all and promoting lifelong learning.
I hope to return to Africa this fall, when the next round of workshops take place, so I can keep focusing on this cause that is near and dear to my heart.
Follow Pat Bakey on Twitter @pbakey
  This article is also available on the Digitalist!