Tag Archives:
Himself
Trump could try to pardon himself, but it is more likely that he could resign and VP Pence could pardon him, much like the ceremony on Tuesday, live and domestic. As a WaPo op-ed also shows he may be able to even further obstruct justice before leaving office by manipulating the Department of Justice.
Yet one tradition will continue as planned: The President of the United States will pardon the annual Thanksgiving turkey at the White House on Tuesday, according to a White House official. In a 2020 riddled with disappointments and disaster, the news Wednesday that the annual pardon will go on, is somehow both comforting and unsettling, and sure to ruffle some feathers.

President Donald Trump

has not had a public event on his schedule in 11 days. He's made just four official appearances since November 3, and he's only spoken publicly twice. With exception of golf on the weekends, and a visit to Arlington National Cemetery on Veteran's Day, he has not left the White House.

www.cnn.com/…

The National Thanksgiving Turkey Presentation is a ceremony that takes place at the White House every year shortly before Thanksgiving. The President of the United States is presented with a live domestic turkey by the National Turkey Federation, usually males of the Broad Breasted White variety.
The final votes from Pennsylvania and Nevada not only changed President Trump's political future — they changed his legal prospects, too. When Trump leaves the Oval Office for the last time, he will face potential liability for any criminal acts he committed while in office, and even before. Between now and Jan. 20, though, Trump has a lot of power to make it harder for the Justice Department and FBI to follow through on any investigations once he is no longer president.

Until now, the office of the presidency has largely shielded Trump from the prospect of criminal prosecution. Some of this is because of Justice Department policy: Despite finding substantial evidence of obstruction of justice in the Russia investigation, for example, special counsel Robert S. Mueller III declined to charge Trump, citing a 1973 Justice Department policy memo precluding it. Attorney General William P. Barr has further protected Trump, defending the president's actions in public and pressuring prosecutors who might harm the president's interests in private. But without the immunity offered by his position, and with a new attorney general in charge under Joe Biden's administration, Trump will be accountable to the law like any other citizen.

[…]

He has two options.

First, he could try to pardon himself. This is a risky move, as whether a self-pardon would be constitutionally valid is an unsettled legal question because no previous president has tried it. Most

legal scholars agree

that it's not permissible, though, and if a Trump pardon of himself were later challenged and invalidated, he would be back to square one.

Alternatively, Trump could resign at some point before his term ends at noon on Jan. 20, 2021, leaving Vice President Pence to assume the presidency, however briefly — giving him the plenary power to pardon Trump. Thanks to the precedent that Ford set with Nixon, such a pardon, which Pence could also extend to members of Trump's family, would probably be constitutionally secure if it covered uncharged crimes committed while Trump was in office.

[…]

In short, Trump won't be in the clear, no matter what he does, once he no longer has the protection of the presidency. This is especially true when we consider that the FBI's counterintelligence interest in Trump will continue even after he leaves office: He'll still know highly classified information, so it will be more important than ever for the intelligence community to know whether foreign countries have any leverage they can exploit over the former president. This would provide grounds for further investigation into Trump's, and the Trump Organization's, financial entanglements abroad.

Still, before Trump leaves office, he has the power to muck up any cases that could be made against him by a future Justice Department — enough to set up Biden to continue as the villain in the same "witch hunt" narrative Trump has been talking about for the past four years.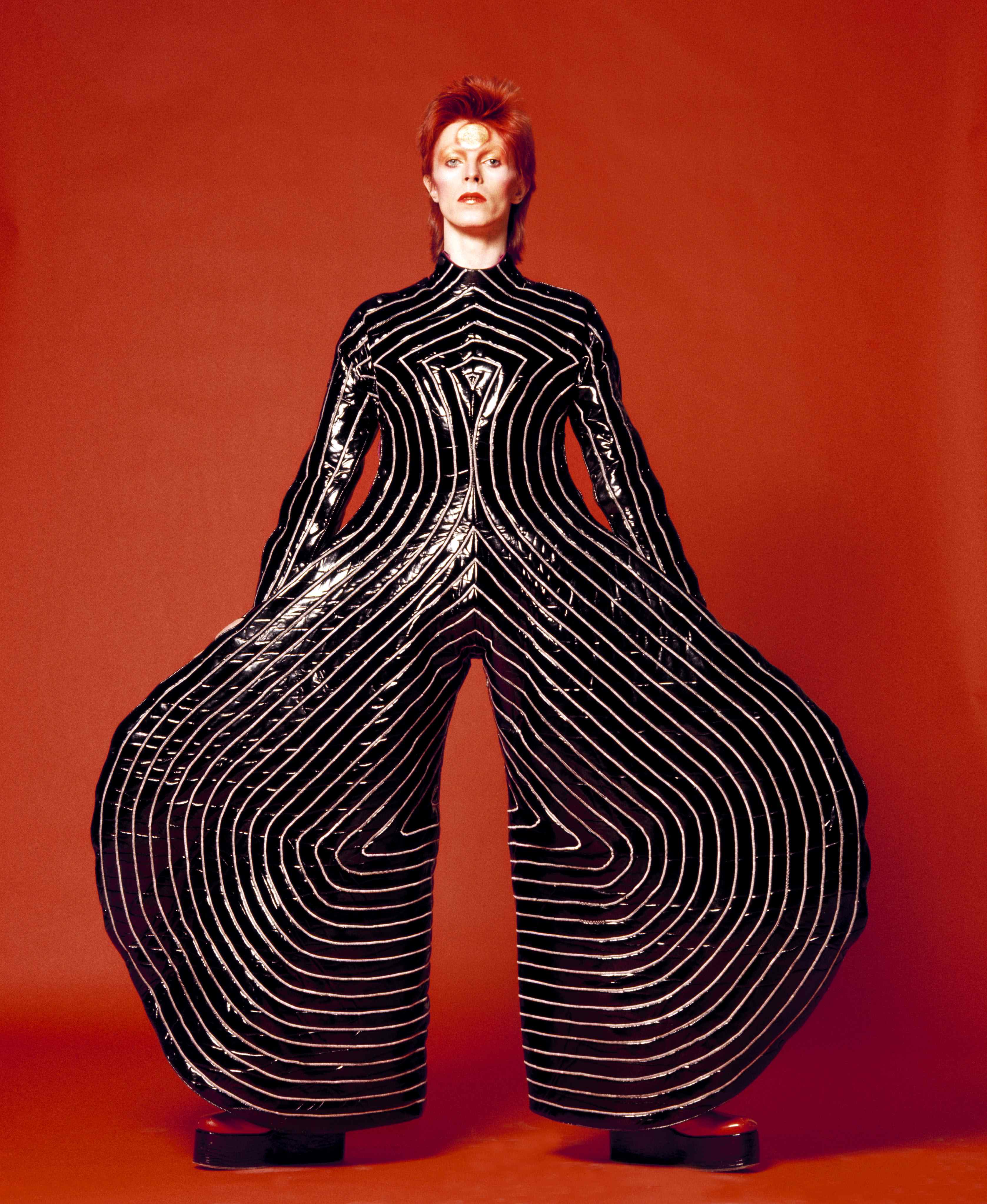 You had to have had a particularly fetid heart if you were a young adult in 1973 and despised David Bowie, but New Statesman found such a grinch in Martin Amis, who dragged his rotting teeth to what would be the penultimate Ziggy Stardust performance and had a miserable time. Amis has since written some excellent novels, but I want to say this to his 23-year-old self: Fuck you, you privileged snot.
An excerpt:
For all his preening and swanking Bowie often seemed a frail, almost waiflike figure, curiously dwarfed by the electric aura of knowing sexiness and modish violence on which his act depends – panicky strobes, dizzying light effects, a Clockwork Orange-theme ritornello, and SS lightning-flashes.

This incongruity may be responsible for Bowie's appeal and for what (if anything) is sinister about it. Among certain more affluent hippies Bowie is apparently the symbol of a kind of thrilling extremism, a life-style (the word is for once permissible) characterised by sexual omnivorousness, lavish use of stimulants – particularly cocaine, very much an élitist drug, being both expensive and galvanising – self-parodied narcissism, and a glamorously early death. To dignify this unhappy outlook with such a term as "nihilist" would, of course, be absurd; but Bowie does appear to be a new focus for the vague, predatory, escapist reveries of the alienated young. Although Bowie himself is unlikely to last long as a cult, it is hard to believe that the feelings he has aroused or aggravated will vanish along with the fashion built round him.•
This entry passed through the Full-Text RSS service – if this is your content and you're reading it on someone else's site, please read the FAQ at fivefilters.org/content-only/faq.php#publishers.