Tag Archives:
Kathy
Brings 30 years of recognized leadership in workforce planning, talent management and employee engagement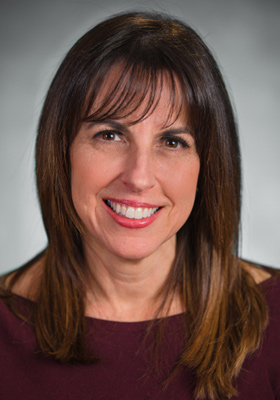 Teradata (NYSE:
TDC
), the industry's only Pervasive Data Intelligence company, today announced that it has appointed Kathy Cullen-Cote as Chief Human Resources Officer (CHRO), effective immediately. Cullen-Cote will lead Teradata Human Resources (HR), including workforce planning, talent management, learning and development, and employee experience. Laura Nyquist, who previously held dual roles of General Counsel and CHRO, will continue in her role as General Counsel.
"With more than 30 years of experience in all facets of human resources, Kathy is a skilled leader with a talent for building a robust culture of employee engagement, enhancing the employee experience, and creating uniquely captivating training programs," said Oliver Ratzesberger, President and CEO at Teradata. "I am thankful for her commitment to diversity and inclusion, and look forward to Kathy's success in advancing the skills, motivation and connections throughout our organization. As Teradata continues its business transformation, we will also benefit from Kathy's experience in thoughtfully guiding the cultural evolution necessary to support transformative growth."
"I am proud to join Teradata and look forward to supporting and further inspiring its vibrant culture," said Kathy Cullen-Cote, Chief Human Resources Officer at Teradata. "With incredible employees that consistently apply their collective talent, time and expertise to help Teradata customers find answers to their toughest challenges, it's easy to see that Teradata offers solutions and services that customers simply cannot find anywhere else. I believe in the power and strength of an organization that values diversity and inclusion and look forward to helping Teradata exceed its customers' expectations."
About Kathy Cullen-Cote
Kathy Cullen-Cote joins Teradata from PTC, a Boston-based software company, where she was serving as EVP and Chief Human Resources Officer. At PTC, Cullen-Cote served in HR roles of increasing responsibility as she guided the organization's growth through cultural transformation programs, global employee engagement initiatives, and the implementation and adoption of cutting-edge HR systems. Prior to PTC, she served in HR leadership roles at Johnson and Johnson, Raytheon, Imark Communications and Barry Controls. Cullen-Cote recently was awarded the 2018 HR Leadership Forum Bob Gatti HR Leadership Excellence Award. Cullen-Cote will be based in Teradata's San Diego headquarters.