Tag Archives:
Nobility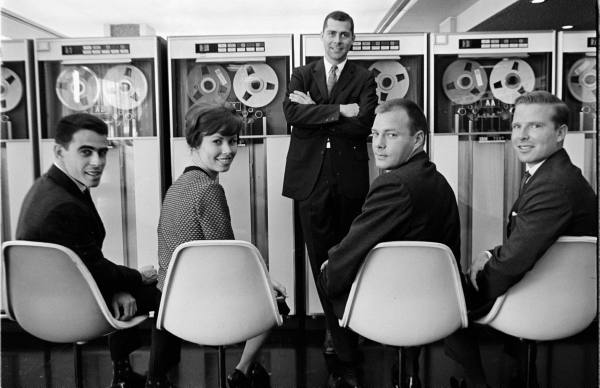 Despite his intelligence–or perhaps because of it–philosopher Nick Bostrom could have just as readily fallen through the cracks as rose to prominence, making an unlikely space for himself with the headiest of endeavors, calculating the likelihood of humans to escape extinction. He's a risk manager on the grandest scale.
Far from a crank screaming of catastrophes, the Oxford academic is a rigorous researcher and intellectual screaming of catastrophes, especially the one he sees as most likely to eradicate us: superintelligent machines. In fact, he thinks self-teaching AI of a soaring IQ is even scarier than climate change. In a New Yorker piece on Bostrom, the best profile yet of the philosopher, Raffi Khatchadourian writes that the Superintelligence author sees himself as a "cartographer rather than a polemicist," though he's clearly both.
In addition to attempting to name the threats that may be hurtling our way, Bostrom takes on the biggest of the other big questions. For example: What will life be like a million years from now? He argues that long-term forecasting is easier than the short- and mid-term types, because the assumption of continued existence means most visions will be realized. He refers to this idea as the "Technological Completion Conjecture," saying that "if scientific-and technological-development efforts do not effectively cease, then all impor­t­­­ant basic capabilities that could be obtained through some possible technology will be obtained."
My own thoughts on these matters remain the same: In the long run, we either become what those of us alive right now would consider a Posthuman species, the next evolution, or we'll cease to be altogether. A museum city can linger for a long spell, beautiful in its languor, but humans doubling as statues from the past will eventually be toppled.
An excerpt:
Bostrom has a reinvented man's sense of lost time. An only child, he grew up—as Niklas Boström—in Helsingborg, on the southern coast of Sweden. Like many exceptionally bright children, he hated school, and as a teen-ager he developed a listless, romantic persona. In 1989, he wandered into a library and stumbled onto an anthology of nineteenth-century German philosophy, containing works by Nietzsche and Schopenhauer. He read it in a nearby forest, in a clearing that he often visited to think and to write poetry, and experienced a euphoric insight into the possibilities of learning and achievement. "It's hard to convey in words what that was like," Bostrom told me; instead he sent me a photograph of an oil painting that he had made shortly afterward. It was a semi-representational landscape, with strange figures crammed into dense undergrowth; beyond, a hawk soared below a radiant sun. He titled it "The First Day."

Deciding that he had squandered his early life, he threw himself into a campaign of self-education. He ran down the citations in the anthology, branching out into art, literature, science. He says that he was motivated not only by curiosity but also by a desire for actionable knowledge about how to live. To his parents' dismay, Bostrom insisted on finishing his final year of high school from home by taking special exams, which he completed in ten weeks. He grew distant from old friends: "I became quite fanatical and felt quite isolated for a period of time."

When Bostrom was a graduate student in Stockholm, he studied the work of the analytic philosopher W. V. Quine, who had explored the difficult relationship between language and reality. His adviser drilled precision into him by scribbling "not clear" throughout the margins of his papers. "It was basically his only feedback," Bostrom told me. "The effect was still, I think, beneficial." His previous academic interests had ranged from psychology to mathematics; now he took up theoretical physics. He was fascinated by technology. The World Wide Web was just emerging, and he began to sense that the heroic philosophy which had inspired him might be outmoded. In 1995, Bostrom wrote a poem, "Requiem," which he told me was "a signing-off letter to an earlier self." It was in Swedish, so he offered me a synopsis: "I describe a brave general who has overslept and finds his troops have left the encampment. He rides off to catch up with them, pushing his horse to the limit. Then he hears the thunder of a modern jet plane streaking past him across the sky, and he realizes that he is obsolete, and that courage and spiritual nobility are no match for machines."•
This entry passed through the Full-Text RSS service – if this is your content and you're reading it on someone else's site, please read the FAQ at fivefilters.org/content-only/faq.php#publishers.