Tag Archives:
poses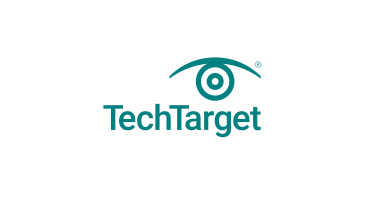 In the war for customer acquisition, location has become a key tool of engagement. It enables companies to get a handle on where consumers are in real-time and market to them based on location. That location not only creates a captive audience of potential buyers, but it also becomes a proxy for other important attributes, such as customer preferences and other factors that might indicate a readiness to buy.
Companies and users have chomped at the bit to enlist location-based services (LBS) to learn more about customers via location-based data. Consumers also see the value of mobile LBS, in that they can get discounts or valuable information when they surrender data about themselves, including location information.
LBS has been gathering steam for some time. Note that even in a 2013 Pew Research Center survey,
74% of adult smartphone owners ages 18 and older said they use their phones to get directions or other information based on their current location. Companies have used mobile LBS in sports stadiums to upgrade fans' seats or direct them to the least-busy concession stand. And some companies have used LBS to market sports apparel to fans at area bars outside a sports venue simply based on their proximity to the stadium and the store.
But experts have also noted that mobile LBS is in its infancy. Companies have sometimes enlisted LBS in a tone-deaf manner, sending too many messages or offers for products based purely on location and without enough regard for consumer preferences. Consumers are easily turned off by crass messaging.
This guide to location-based services focuses on these pros and cons. In the first article, I examine some of the recent applications of mobile LBS and how companies are — albeit tentatively — delving into these technologies. Next, Matt James discusses the careful line companies must travel between using data for insight and protecting consumer privacy. Finally, James explores ethical concerns with LBS.
Lauren Horwitz
Executive Editor
TechTarget Inc.
New data released today shows that mobile apps are growing at staggering rates in China, fueled by an online consumer that almost certainly has a smartphone. Or two.
If you look at the headline findings — released today by Verto Analytics as a result of its new partnership with iResearch Consulting — it would be hard not to imagine Western marketers, app developers, advertisers, and publishers rubbing their hands together maniacally, plotting their attempts to take over the world.
But while the market is attractively big, and certainly growing fast, taking advantage of the opportunity isn't going to be that easy.
According to Verto and iResearch data, the online population in China is now 48 percent of the total global population. That is approximately 651,360,000 people at the time of writing. While 85 percent of Americans are online, China has almost 2.5X the online community. But the devices people in China are using to access the Internet might surprise you.
Tablets and PCs have almost identical footprints among the online populations in the U.S. and China. Fifty-five percent of those online own a tablet, and 93 percent own a PC, regardless of which region you're analyzing. But smartphone usage is wildly different.
In the U.S., 72 percent of online users own a smartphone. But in China, that rises massively to 92 percent – a full 599 million people.
"Traditionally, the purchasing power of the Chinese consumer was relatively low," Dr. Hannu Verkasalo, founder and CEO of Verto Analytics, told me. "Instead of consumers buying personal computers, Internet cafes were popular, and the share of the population using the Internet on their personal devices lagged way behind the Western world. Moreover, many useful and powerful services — from Google to Skype, and from Amazon to LinkedIn — did not emerge in China at the same pace as they did in the Western world, due to government regulation, which did not really incentivize people to get connected late in the '90s and early last decade."
These two factors combined to block growth. But a dam only holds back the water until it is opened under controls, or until it breaks under pressure. The latter came to pass for China.
"The simultaneous trend of China-focused services such as Baidu and Alibaba gaining momentum during the last five years has overlapped with the emergence of smartphones and increasingly affordable mobile devices," Verkasalo said. "Additionally, the Chinese culture favors fashion items and style signifiers, something where modern smartphones can easily match the expectations — with different sizes, colors, form factors, background images, apps, etc. The timing of the Internet growth in China combined with mobile-centric innovations in devices and apps, and the fact that Chinese culture has favored mobile devices as the de facto way to access the Internet there today."
That growth has seen China catch up with the U.S. in multi-device usage too.
"Today, the average Chinese Internet user owns 4.1 Internet-connected devices per person, while the U.S. consumer owns 4.6," Verkasalo said. "In short, the Chinese market is not that far behind the U.S. anymore."
The results of this growth can be seen in headline-grabbing Chinese apps such as WeChat (or Weixin, as it is known in China), which, according to Verto and iResearch now has 672 million monthly active users (MAU) worldwide. As Tencent's flagship mobile messaging product, it is has seen incredible growth. In May 2014, it had "only" 396 million MAU, according to the company financial statements.
WeChat — which is now taking on Skype by allowing users to call mobile phones and landlines — is a perfect example of a Chinese app that has gone global. With initial expansions into India, the app has now attracted users in Europe, South America, North America, and Africa. Engagement is high in the U.S., too. In fact, WeChat has the highest engagement of all Chinese apps and properties in the U.S., with users spending two hours and 50 minutes per month in-app.
While that is impressive, it is the stellar rise of the less-well-known iQIYI that should open everyone's eyes.
Launched in 2010, iQIYI became the largest online video site in China last year, bolstered by having signed a deal with Paramount to bring 800 films to its users.
According to iResearch data from October 2014, iQIYI had 202 million MAU on mobile. Today's data shows a stratospheric leap, with the app now reaching 495 million MAU.
"iQIYI is one of the fastest growing mobile apps in China and their growth continues at high pace," Verkasalo said. "The fact that the Chinese are gearing more and more toward other types of entertainment — and not just games — even on their mobile devices, combined with the high-quality titles available on the platform, has driven iQIYI's user growth and engagement. They recently signed a deal with 20th Century Fox, bringing even more attractive content to the platform, and China is becoming the biggest market for Hollywood movie exports. Like Netflix in the U.S., content is king, and the iQIYI portfolio puts other platforms in China to shame."
Until recently, it has been relatively difficult to measure the Chinese Internet economy. While app usage data has been available for some time, it has been harder to gather data on detailed audience demographics, cross-device statistics, and consumption profiles, which are important when building a plan to engage Chinese users in an efficient manner.
This new partnership between Verto Analytics and the oft-quoted iResearch Consulting helps provide the underlying data Westerners will need, but does not offer the cultural and linguistic understanding that is necessary for success — something we discussed at length in a recent webinar. Culture is a topic that is on the minds of Chinese companies, too, as they find new ways to alter Western perceptions.
Whatever happens next, at least we now know it is going to be big.
WeChat puts all of your social needs at your fingertips! Keep in touch with everyone important with this comprehensive feature suite: voice chatting, text messaging, photo and video exchange, and sharing of personal photo journals of y… read more »
Verto Analytics is a pioneer in digital media measurements with focus on syndicated research and analytics. The company provides a complete portfolio of measurement services covering the digital and hardware ecosystems across various p… read more »
iQIYI is an independently operated subsidiary of Baidu, the world's largest Chinese search engine, which launched on April 22, 2010. Since its launch, iQIYI has pursued the ultimate online video experience for Chinese users, becoming a… read more »
Powered by VBProfiles
This entry passed through the Full-Text RSS service – if this is your content and you're reading it on someone else's site, please read the FAQ at fivefilters.org/content-only/faq.php#publishers.