Tag Archives:
Scavullo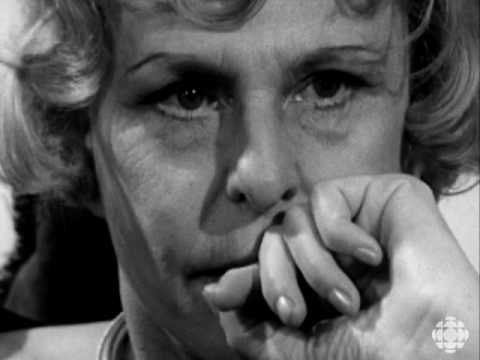 A piece from Frank Deford's 1986 SI profile of the troubling artist, Hitler's filmmaker Leni Riefenstahl, as an obstinate octogenarian:
Leni Riefenstahl is remarkably hale for 83. Her hair is an ingenue's strawberry blonde, and she flirts with as much proficiency as ever. Her eyes are clear, a fawn brown with a ring of gray-green fringing the iris. Her mind is a well-lighted room, her will as unyielding as it was down all the interrogations and trials. She will not give an inch, growing testy now, then rude, to snoopers who would dare to trespass on those olden times she shared with evil men.

Only her hip, injured in a skiing accident, troubles her. For therapy she swims, diving with a camera as far as 50 meters down, alone amid the rocks and the coral and the sand. "Underwater, I
have no pain," she says.

Above the water she works ceaselessly, carving out her memoirs, to finish them, for they are, she dreams, the one last proof of her innocence. For all the courts that cleared her, American and
French and German alike, there was no public absolution for her and certainly no redemption in the world of film. Still, some consider her the greatest female director who ever lived, the creator of the
greatest sports film ever made. It is 50 summers now since she shot Olympia and, like the athletes, won a gold medal for it. But after that there would be only one more movie, a fairy tale, named
Tiefland. It's ironic; all Leni Riefenstahl ever wanted was to tell fairy tales.

She looks at a photograph of herself, one taken a half-century ago. In it she is peering over folded arms, her shoulders are bare, her delicately beautiful face luminous–Germany's Garbo, she was
called–the woman at her most gorgeous. Riefenstahl taps the photograph. "They killed me then," she explains. "I am a ghost." Before I died. . . .

When World War II ended and the true horror of the Nazi regime–Auschwitz, Buchenwald, Dachau- was revealed to the world, thousands of Germans were called to account for their associations, great or small, with the fascist government: There was execution for some, imprisonment for others, self-exile for a few, living ghosthood for Leni Riefenstahl. Has anyone else ever posed the question of an artist's justification quite like Riefenstahl? The celluloid artifacts from the '30s and '40s cannot tell us for sure how much it was that she served herself or served art or served Adolf Hitler.•
This video is a really interesting 1965 CBC interview with the wonderful, terrible Riefenstahl, before she entered her petulant late-life posture, still rationalizing but not yet resentful.
____________________________________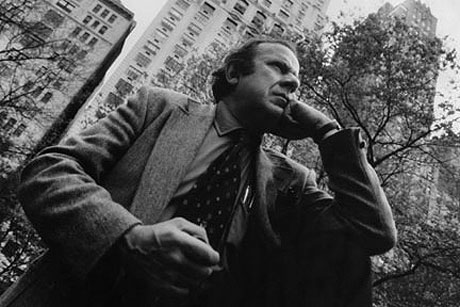 A funny and prescient piece of performance art by the great prankster Alan Abel, who somehow blends Lenny Bruce and Allen Funt, in which he responded to an ad placed by a 1999 HBO show seeking men willing to discuss their genitalia. Abel presented himself as a 57-year-old musician with a micro-penis. The hoaxer was ridiculing the early days of Reality TV, in which soft-headed pseudo-documentaries were offered to the public by cynical producers who didn't exactly worry about veracity. Things have gotten only dicier since, as much of our culture, including news, makes no attempt at objective truth, instead encouraging individuals to create the reality that comforts or flatters them. Language is NSFW, unless you work in a gloryhole.
____________________________________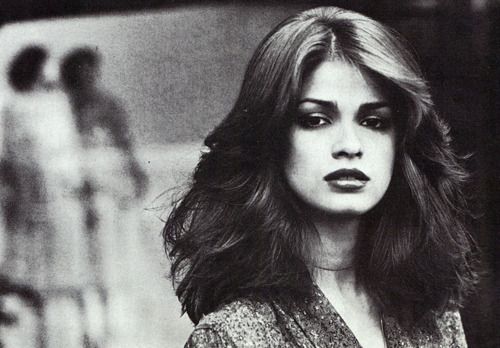 Alanna Nash's 1997 NYT article about the making of the Angelina Jolie movie about Gia Carangi recalled how uncomfortable the model was in the luxe clothes laid out for her, though in retrospect I'm sure the paper wouldn't have referred to her as an "aggressive lesbian." An excerpt:
In the late 70's, as the dark-haired, dark-eyed teen-age daughter of a South Philadelphia hoagie shop owner, Gia began modeling almost by accident. A local photographer saw her on the dance floor and asked her to pose. Soon she was sought out as a startling alternative to the blond, blue-eyed standard of the day, and by the time she was 18, when she landed her first major advertisement, for Gianni Versace, she was earning $ 100,000 a year. In 1980, after she had become the "top girl" at Wilhelmina Models in New York, she was expected to earn five times that much.

But inside, haute couture's reigning ideal of feminine beauty felt like a fraud. Away from the camera, she dressed in black leather motorcycle jackets and men's apparel from vintage clothing stores. She was an aggressive lesbian, coming on to models who roomed with her on faraway photo shoots. And once her drug problem got out of hand, she funneled her anger into frightening macho behavior, jumping through a car windshield when she found a female lover with a male friend, and pulling a knife on anyone she thought had slighted her.

When the track marks on her arms started showing up in pictures (other models called her Sister Morphine), only Mr. Scavullo continued to use her. Toward the end of her life, she was reduced to selling jeans in a Pennsylvania shopping mall and finally to living on the streets of New York.

In her prime, Gia sparked a rough-and-tumble reputation for walking out of sessions when a photographer kept her waiting, or when the hypocrisy of an assignment ticked her off. But to some, her free-spirited attitude was symptomatic of her search for truth, and every bit as seductive as her beauty. It's that attitude that Ms. Jolie, the 22-year-old daughter of Jon Voight, hoped to get on film.

"When she's free and just being herself, she's unbelievable; that's the tragedy of her story," Ms. Jolie adds, sitting in her trailer beneath a poster bemoaning the death of Sid Vicious, the heroin-addicted bass player of the Sex Pistols. "You think, 'God, she didn't need drugs — she was a drug.' "•
This 1978 video is a fun look from inside the studio of legendary fashion and portrait photographer Francesco Scavullo, as he worked with the star-crossed model, a complicated subject to be sure.
This entry passed through the Full-Text RSS service – if this is your content and you're reading it on someone else's site, please read the FAQ at fivefilters.org/content-only/faq.php#publishers.