Tag Archives:
Treadmill
Pace keeper.
"Now we know the real reason the hare was beaten in that race."
Image courtesy of https://imgur.com/gallery/mVKjw54.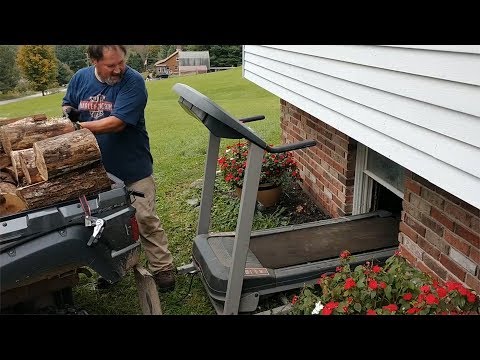 Don't let that idle treadmill go to waste. It can be used later for recreational purposes.
Scott Rockwell from Susquehanna, PA used a treadmill to bring firewood into home.
Man uses treadmill to move firewood into the house
October 04, 2018